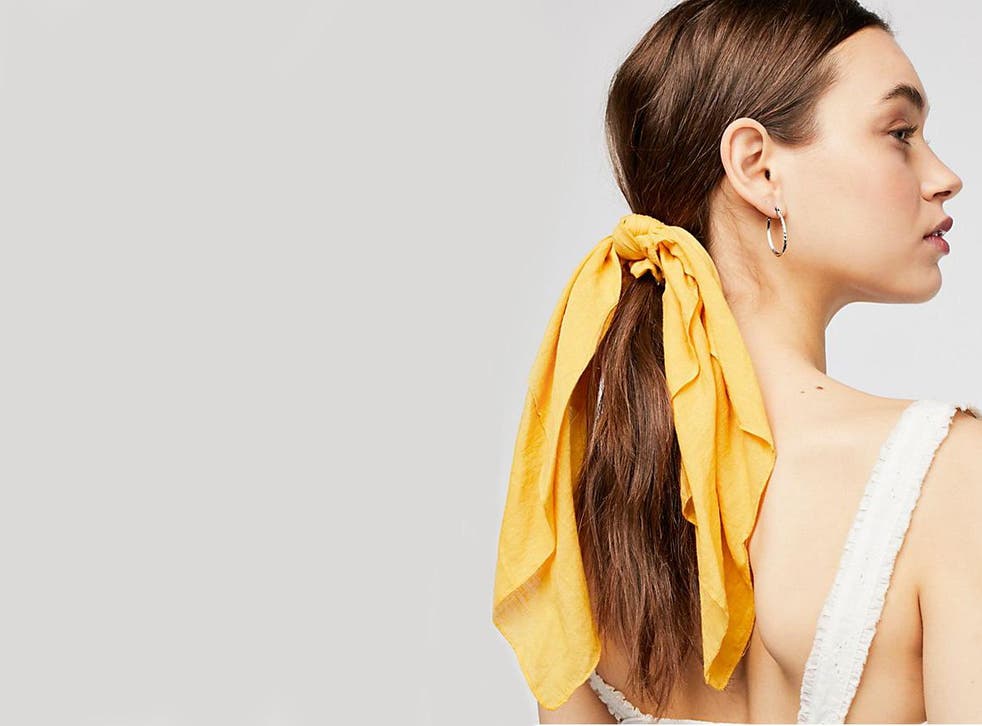 Why the hair scarf will be your go-to summer accessory
Now that summer is officially on the horizon, the hunt for lustworthy additions for your new season wardrobe is on.
But, while you might have everything from silky camisoles, gingham skirts and open-toe sandals in your shopping basket, there's one often overlooked area that you shouldn't neglect – accessories.
No, we're not talking basket bags, micro sunglasses or even the revival of the scrunchie trend.
Instead, we're predicting that the hair scarf is about to become the biggest hit of the summer.
A look that's dominating our social media feeds, influencers and celebrities alike are all sporting silky scarves in their locks and, while they look seriously polished and a little tricky to get right, it's actually a style that's super-simple to master.
But, how can you wear one without looking like an extra from a Pirates of the Caribbean movie? Here, we take a look a three of our favourite ways to style your hair scarf.
Bun
If a top knot is your go-to hairstyle for the summer months then the good news is that the scarf-bun combination is a serious hit.
If you want to keep the tails of the scarf dangling down, you should wrap your scarf around the bun once and tie. But, if you want to keep the tails short, keep wrapping until you're happy with the length or opt for a handkerchief-sized scarf for balance.
Ponytail
One of our favourite ways to wear a hair scarf is with a ponytail but while you can wear it up high if that's more your thing, we suggest opting for a low slung style.
This way, the long strands of the scarf will flow behind you and give your locks some added oomph.
Headband
An effortless way to update any look, turning your scarf into a headband works on almost any hairstyle.
You can tie your scarf at the nape of your neck to create an alice band style with flowing tails, or make more of a statement with colourful designs by forming into a knot at the top of your head – a look we think looks especially great when worn with hoop earrings.
Register for free to continue reading
Registration is a free and easy way to support our truly independent journalism
By registering, you will also enjoy limited access to Premium articles, exclusive newsletters, commenting, and virtual events with our leading journalists
Already have an account? sign in
Register for free to continue reading
Registration is a free and easy way to support our truly independent journalism
By registering, you will also enjoy limited access to Premium articles, exclusive newsletters, commenting, and virtual events with our leading journalists
Already have an account? sign in
Join our new commenting forum
Join thought-provoking conversations, follow other Independent readers and see their replies