How to wear the single earring trend
The key is to choose something unmissable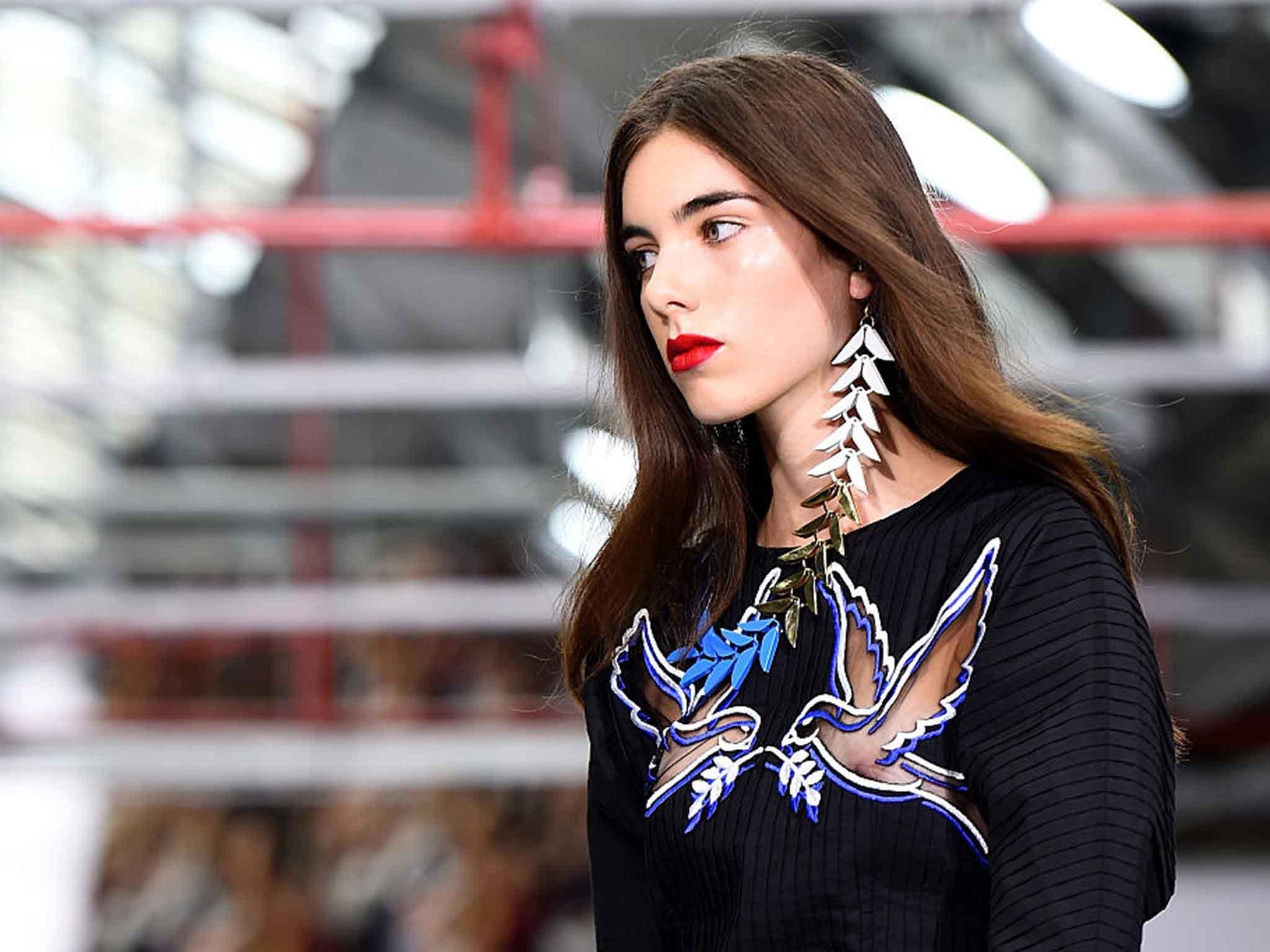 The one-earring trend has been evolving for a few seasons now but for Spring Summer 2017, it was all over the runway.
A continuous motif, rather than sporting the traditional two, designers have lightened the accessory load with just one, single well-dressed ear.
At once edgy, a lone earring has the ability to make anyone look cool but it can be a difficult-to-master trend. Nobody wants to channel Captain Jack Sparrow.
The appeal here is in its grandeur but whether you opt for an oversized ear cuff or a shoulder-grazing statement earring is up to you.
On the runway, none of the looks were small or understated as designers opted for accessories that were over-scaled and often hung way down onto the shoulder.
For Mary Katrantzou, a collection that harked back to her Greek roots saw enlarged, single olive-leaf earrings in electric blue, gold and yellow slung-low, in some instances, as far as the chest.
How to wear one earring
Show all 9
But, for designers like Roksanda and Tibi, it was arty, geometric shapes that set the standard. Both designers chose to craft their designs in gold and while Tibi's offering looked strikingly sculptural, Roksanda opted for interlocking warped shapes.
From Jean Paul Gaultier, Balmain, Kenzo, Vetements and Loewe, the asymmetrical earring trend persisted and taught us that when it comes to wearing a single stud dangler there's just one rule: make it memorable.
A look that requires guts and the ability shake off remarks from folk telling you you've lost an earring, the key is to choose something unmissable.
Geometric shapes, spindly metal wires, tassels, gems and colour; no plain set of earrings will do.
You might even have a pair that you can recycle by just choosing to wear one but if you're after something really special, a slew of retailers are already selling singular earrings.
Brave it alone, mix and match or wear with smaller matching rings or studs on the opposite ear. This season, it's time to embrace the single life.
Join our commenting forum
Join thought-provoking conversations, follow other Independent readers and see their replies