Ultra Violet: How to wear Pantone's 2018 colour of the year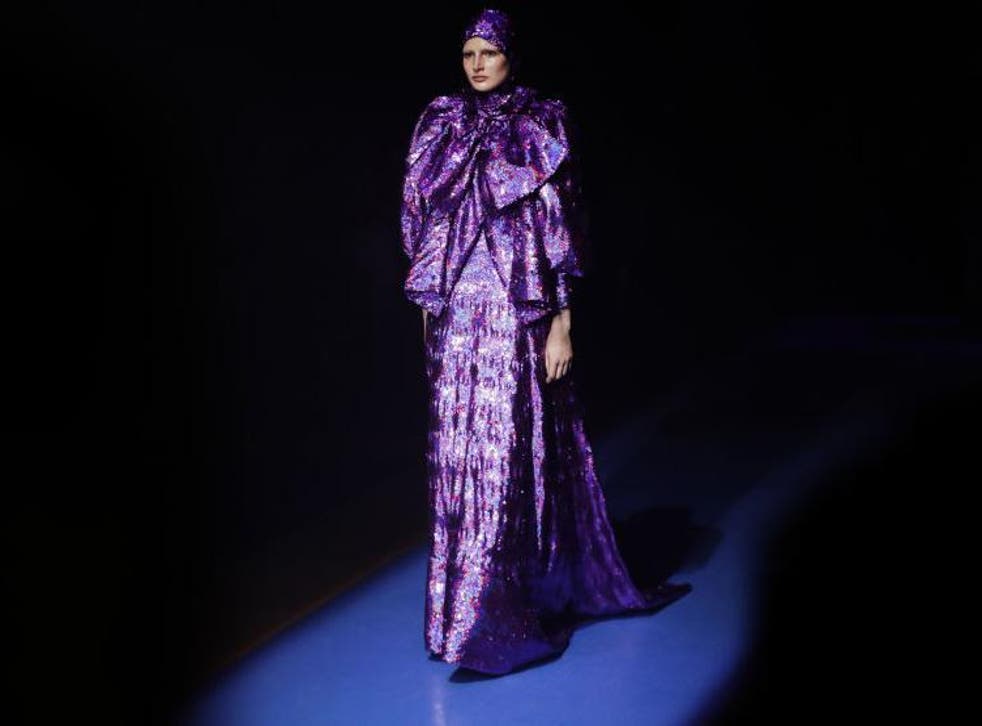 Elected the colour of 2018, "Ultra Violet" is the decidedly more wearable sequel to last year's Kermit-esque "Greenery".
A shade which Pantone describes as "dramatically provocative and thoughtful", the purple shade is said to communicate "originality, ingenuity and visionary thinking that points us toward the future."
The bright hue that has been used throughout history to represent political symbolism, Ultra Violet has long been a favourite among famous faces including Queen Elizabeth and Hilary Clinton – remember the purple Ralph Lauren trouser suit she wore to nobly concede defeat to Donald Trump?
But for superior style inspiration, you're going to want to stick to those who wore the shade with a nuance of nonconformity.
From David Bowie to Jimi Hendrix, unconventional artists bought the colour to the forefront of pop culture, not to mention Prince's Purple Rain Deluxe (Expanded Edition), which was posthumously released last year, with suitably Ultra Violet album artwork.
It's made its way onto the runway too, with Gucci's spring summer 2018 collection brimming with purple looks presented under an Ultra Violet strobe light, while the shade cropped up in menswear at Balenciaga's most recent offering.
But, as a colour eschewed by the mainstream for so long out of fear for its gaucheness, how does one wear Pantone's regal hue in real life?
By far the easiest way to wear purple has to be by using it sparingly as an accent – think vibrant socks, a coordinating crossbody or jewel-toned talons.
If lilac and lavender are too sickly for your fashion taste you'll enjoy incorporating the shade into separates like a knitted jumper or show-stopping patent booties.
But if you love to experiment with colour, Ultra Violet presents the perfect base for making the ultimate sartorial statement.
Here, look for patterned pieces or accessories that include shades like red, pink and green – all super-fun colours to pair Pantone's chosen shade with – or team a single standout item with a bold, contrasting lip.
Register for free to continue reading
Registration is a free and easy way to support our truly independent journalism
By registering, you will also enjoy limited access to Premium articles, exclusive newsletters, commenting, and virtual events with our leading journalists
Already have an account? sign in
Register for free to continue reading
Registration is a free and easy way to support our truly independent journalism
By registering, you will also enjoy limited access to Premium articles, exclusive newsletters, commenting, and virtual events with our leading journalists
Already have an account? sign in
Join our new commenting forum
Join thought-provoking conversations, follow other Independent readers and see their replies