Into: The secret app that gets models free stash everywhere they go
There is such a thing as a free lunch, if you're pretty enough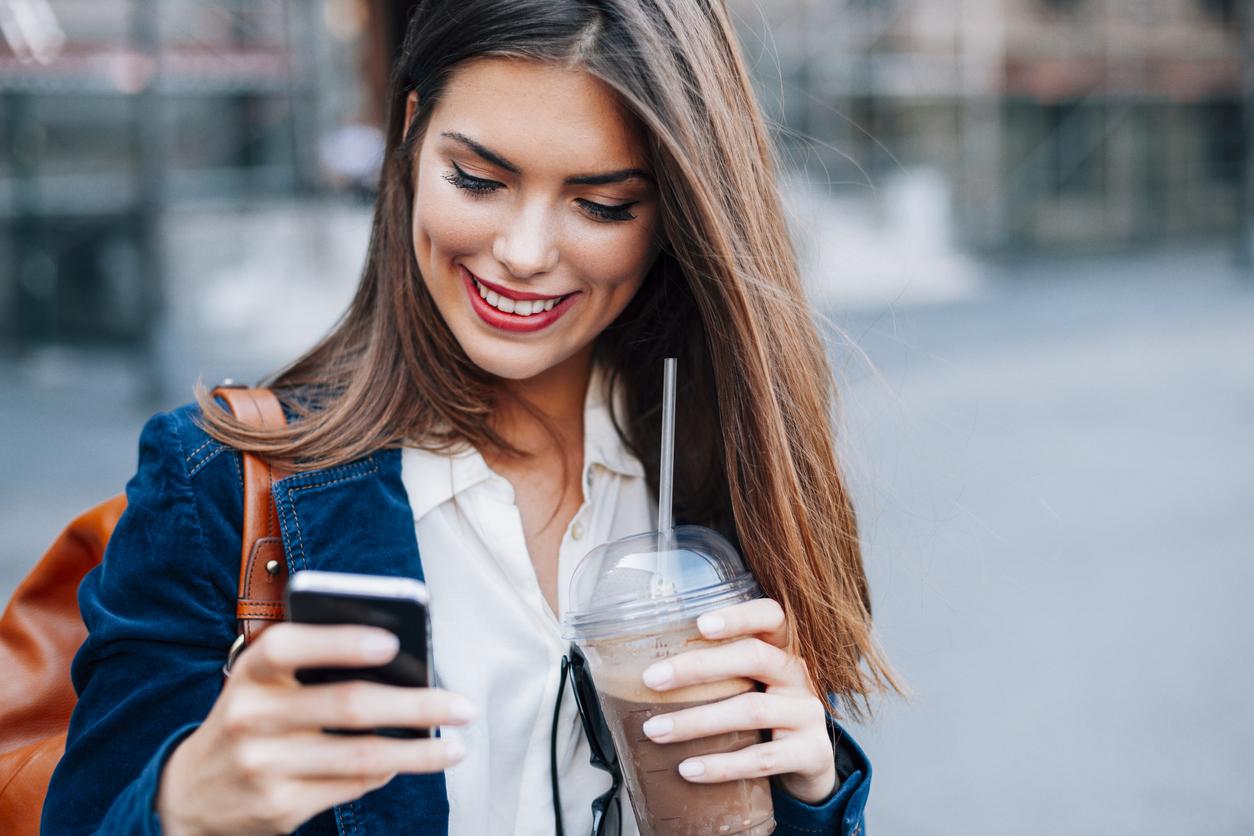 It's an oft-heard joke that the most attractive people get the best things in life.
But it turns out, it's true. And they get them for free thanks to a secret app.
Into is the app that gets models freebies wherever they go - from complementary meals, drinks and club-entry to blow-dries and personal-training sessions.
The app describes itself as "making cities a better place for agencies, agency-signed talent and exceptional venues."
Predominantly used by agency-signed models, Into also counts bloggers, 'influencers', actors, sports personalities and other celebrities amongst its users, 70 per cent of whom are female.
It's free to use, but in order to join, you nearly always have to be signed to an agency - only a few exceptions (such as YouTubers who manage themselves) are accepted on their own.
Into is very user-friendly - you see a list of offers around you, and when in the business in question, simply ask the staff to tap 'redeem now' (you then have to wait a couple of days for the same offer to be available again).
The Independent tried out the app, expecting the cafe and restaurant staff not to know it and have to ask their manager - but they did every time, and we felt very bizarre having enjoyed effortless free smoothies, cocktails and meals.
But what's in it for the businesses?
Although Into users are under no obligation to do so, it's hoped that they'll post something on social media, be that a snap of their lunch or a selfie from the gym.
"Whether they 'check in', tag the venue's online handles or use their business hashtag, they are providing organic promotion and noise to the business, creating social media traction and driving in-store sales," Into co-founder Maximilian Arasan told The Independent.
He says that Into users post online about 50 per cent of the time they redeem an offer through the app, which means half the time, Into users really are getting something for nothing.
However Arasin points out that due to the immense pressure of staying relevant in the modelling industry, posting online throughout the day is something a lot of Into users do even when they haven't received a freebie.
"Some of our business partners are very engaging in the way they deal with our users, which leads into a very high post rate for them," he adds.
The hope is that people who follow the models will think that if a cafe (or hair salon, bar or yoga studio) is good enough for such beautiful, successful, influential people, it's good enough for them too.
As a user, you have the opportunity to 'unlock offers' depending on your social media following. It's not just about how many followers you have though, it's also about how much they engage with your posts.
"This is motivating for users to create great content and this tiered system allows our business partners to have more tailored offerings," Arasin explains.
"We always try to make sure that every great business listed on Into has an offer available for all tiers - from the young development model with a small following to the high calibre celebrity with millions of social media followers."
So whilst a top tier celebrity might be offered a four-course dinner for two, a bottle of wine and two cocktails, the same restaurant might only appear on the app offering the cocktails for a lower level user.
For businesses offering up their services through the app, monthly fees range from £99 to over £10,000, depending on the size of the company.
"For us it is all about allowing our users to explore gem and truly quality experiences in the city. We want to allow, for example, that little bakery in that hidden alleyway (that makes the best bread in town) access to our sought-after clientele on the app because we believe they offer an experience that's worth exploring for our users," Arasin explains.
Although not well-known amongst most average people, Into is no secret in the modelling world.
One British model, Jenny*, told The Independent: "Most models I know have it and most of my friends use it for work-outs."
Jenny explained that the blow-dries are particularly useful before castings and events, but she mainly uses it for workouts and meals: "It kind of feels weird using an app for freebies but I may as well as it's there! I don't use it too much but it's great."
34-year-old German Arasin founded Into with Australian Lucas Foerstch in November 2015. They first launched in Sydney, followed by Melbourne, Munich and London, and they plan to move into New York this April.
Prior to founding the app, Arasin was working in an agency that managed models and bloggers so he knew the industry well.
"On a daily basis I would see dedicated creatives signed to this agency trying to make a living through their performance and dedication with an unsteady income, living a life dependent on the decisions of others," he explained.
"I would also see young international models coming to town, being away from their families for the first time looking for guidance on how to live in this new environment, where to eat, hang out and meet people."
Arasin's agency was increasingly being contacted by local businesses trying to reach out to models and celebrities in the hope that they'd help spread the word.
Whilst great for the "talent", this meant a build-up of extra work for their managers dealing with all the enquiries.
"And so the idea was born for Into," Arasin says. "A platform that connects exceptional venues (as I always felt quality experiences are worth promoting) with agency talent directly. It simply made sense to make cities a better place."
*Name has been changed
Join our commenting forum
Join thought-provoking conversations, follow other Independent readers and see their replies