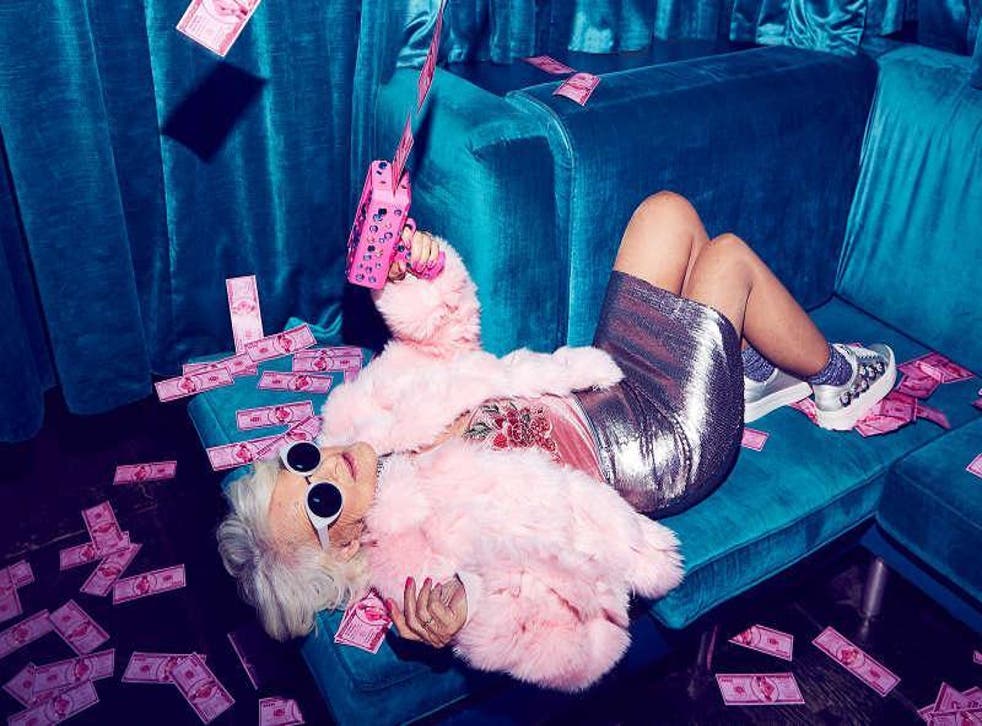 Iris Apfel and Baddiewinkle: Why older women are the new It girls of fashion
For them, style is about being fearless 
Fashion has, notoriously, a bit of an issue with age but in recent years there has been growing pressure on brands to diversify.
The days of casting twenty-something, size four, white models have by no means hit the bricks but fashion labels are beginning to be more representative, especially when it comes to using older models.
And so they should. When you consider that people over the age of 60 make up the fastest growing group of consumers in the world, not reaching out to this peer group would be bad for business.
That is particularly true of the luxury space where brands like Celine, Louis Vuitton and Kate Spade have all cast women 'of a certain age' in their campaigns.
Think Charlotte Rampling, 69, for Nars; Jessica Lange, 65, for Marc Jacobs Beauty; Joan Didion, 80, for Celine; Joni Mitchell, 71, for Saint Laurent; and Iris Apfel, 93, for Kate Spade.
Is the world of fashion and beauty finally embracing older women?
It's not just high-profile names that are getting in on the action, with baby boomers who wore the likes of Biba, Mary Quant and Ossie Clark starting to wear the same lively styles as their daughters and granddaughters.
Take Helen Van Winkle, aka Baddie Winkle, aka 'the baddest granny around.'
At 88, she's not you average nana. Oh no, Baddie is an out-and-out Instagrandma.
With almost 3 million followers, she uses the account to boast her trippy style, proving that you can wear crop tops, mini skirts and multi-coloured fur at any age - if you want to.
With a wardrobe of acid brights and blingtastic accessories, Baddie's personal style has caught the eye of many a fashionista, including singer Miley Cyrus who invited her to attend the 2015 MTV Video Music Awards as her guest.
And, it's even earned her a spot as the new face of online brand Missguided, a teenage favourite.
So what does this rise in elderly fashion gurus tell us?
The fact that these women were young at a time that confronted traditional female roles shouldn't go unnoticed. For them, style is about being fearless and modish bravado.
"I don't feel old. I have never felt old. I think you can dress any way you want to," Baddie Winkle told Refinery 29.
"I would love to be a role model for older people. You're only here once in your lifetime, so have fun."
With that, a growing acceptance among the masses of being comfortable in your own skin and a cultural shift in how we view ageing has helped but, does any of this really matter to the big brands?
Regrettably, the use of older models in their campaigns seems more contrived somehow. They are well aware that along with age comes influence and, more importantly, buying power.
That being said, years later these women have maintained their place in the industry and continue to communicate that fashion is not just for the young.
Let's just hope that far from being novel, the representation of older women in an industry dominated by youth lives on.
Join our new commenting forum
Join thought-provoking conversations, follow other Independent readers and see their replies