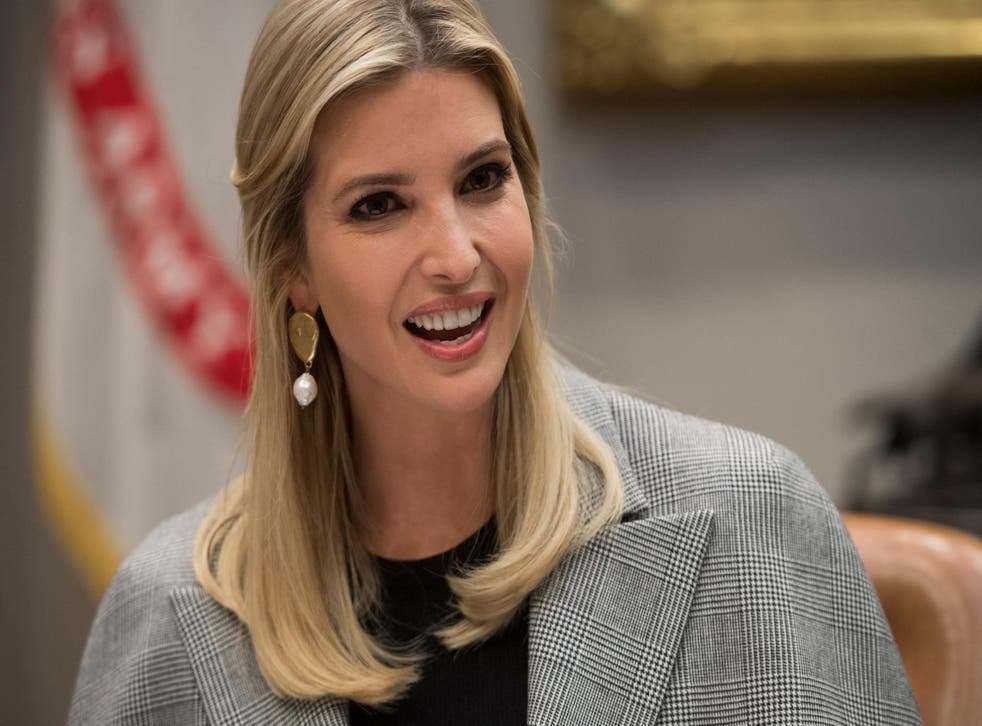 Canadian department store Hudson's Bay will no longer sell Ivanka Trump's fashion line
The decision comes after multiple planned boycotts against the store
It appears Canadians are no longer interested in wearing clothing designed by Ivanka Trump, after Canada's oldest department store removed Trump's fashion line from its website, with plans to phase out the line from stores.
Citing the brand's "performance," the decision by Hudson's Bay Company, which also owns department stores Saks Fifth Avenue and Lord & Taylor, comes after increasing pressures to boycott American brands in response to President Trump's Canadian tariffs on steel and aluminium - and his repeated attacks on Canadian Prime Minister Justin Trudeau.
The retailer, which refers to itself as "Canada's iconic department store," implemented its decision immediately online - with plans to complete the removal through the autumn.
One of the boycotting campaigns, Grab Your Wallet, targets companies that do business with the Trump family and has been linked to the subsequent removal of Ivanka Trump products from department stores Nordstrom and Neiman Marcus.
Although Hudson's Bay did not allude to the boycotts in its decision to drop the brand, instead citing poor performance, according to the New York Times, many assume the decision was in response to consumer opinions.
Following the department store's announcement that it will no longer be selling Trump's shoes, dresses, or home goods, people praised the retailer on social media.
"Great news!!" one person tweeted in response.
Another said: "Thank you Hudson's Bay for getting rid of Ivanka Trump's brand. She won't get richer off of Canadian women."
Ivanka Trump stepped down from her role in her namesake company more than a year ago, but financial reports show that she continues to make money from the brand - with reported earnings of more than $5m in the last year.
In pictures: Ivanka Trump's Washington DC home

Show all 13
With hundreds of other brands sold on Hudson's Bay website and in stores, Canadian shoppers will likely have no issue finding other shoes to purchase.
Join our new commenting forum
Join thought-provoking conversations, follow other Independent readers and see their replies