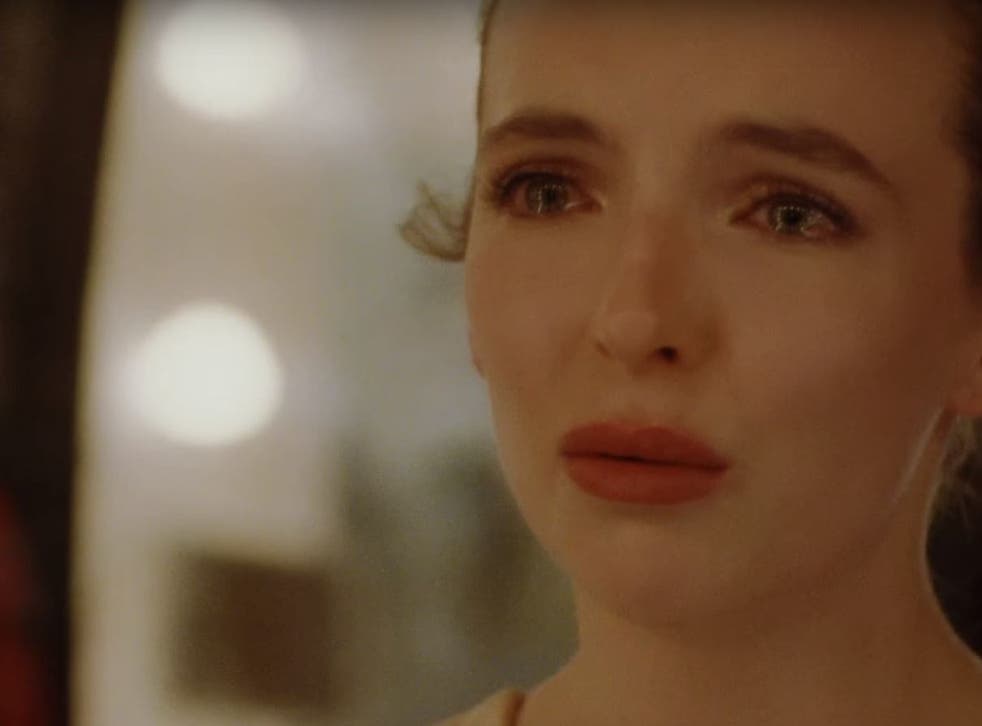 Watch Jodie Comer go full Villanelle in new Loewe fashion film
Emmy Award-winning actor expertly demonstrates emotional range in two-minute clip
Sabrina Barr
Wednesday 25 September 2019 09:23 Comments
Through her portrayal of the conniving and manipulative assassin Villanelle in Killing Eve, Jodie Comer has demonstrated her ability to portray deadly sweet, to just plain deadly in an instant.
Comer's Emmy Award-winning acting skills have been put to further use in a new film for Spanish luxury fashion house Loewe, which has been released to promote the brand's spring/summer 2020 collection.
In the two-minute short– titled Either Way – the actor sits in a dressing room, wearing a robe and facing herself in the mirror as she applies make-up.
At the beginning of the film, Comer can be heard whispering the word "Loewe" to herself, pronounced "Low-ev-ay".
The 26-year-old's voice gradually become louder as she continuously repeats the word, her eyes welling up and a feigned smile dawning on her face.
Comer appears to become increasingly agitated, fanning herself and saying "Loewe" over and over again at an increasingly rapid pace.
Her cheerfulness turns to sadness before switching to rage, encapsulating the multifaceted spectrum of emotions which the star's lethal character on Killing Eve has become known for.
The dramatic nature of the film peaks as Comer leans towards her dressing room table mirror, a single tear falling down her cheek.
The film ends with a final utterance of the word "Loewe" from Comer, said in a half-whisper as the actor turns away from the mirror and gracefully gestures with her left hand.
Several YouTube users praised Comer for her performance in the short film, which was directed by actor Benn Northover.
"A masterclass in acting. She literally said one word," one person wrote.
"You can submit this vid alone to the Emmys and she will [win] another award," another fan remarked.
Jodie Comer says she didn't invite parents to Emmys because she didn't think she'd win
On Sunday evening, Comer won the Emmy Award for lead actress in a drama series for Killing Eve.
The actor won the accolade over her co-star Sandra Oh, in addition to her peers Emilia Clarke, Viola Davis, Laura Linney, Mandy Moore and Robin Wright
To take a look at all the best-dressed stars who attended the awards ceremony in Los Angeles, click through the gallery below.
Best-dressed stars on the red carpet at the 2019 Emmy Awards

Show all 70
For the full list of Emmy Award winners, click here.
Register for free to continue reading
Registration is a free and easy way to support our truly independent journalism
By registering, you will also enjoy limited access to Premium articles, exclusive newsletters, commenting, and virtual events with our leading journalists
Already have an account? sign in
Join our new commenting forum
Join thought-provoking conversations, follow other Independent readers and see their replies