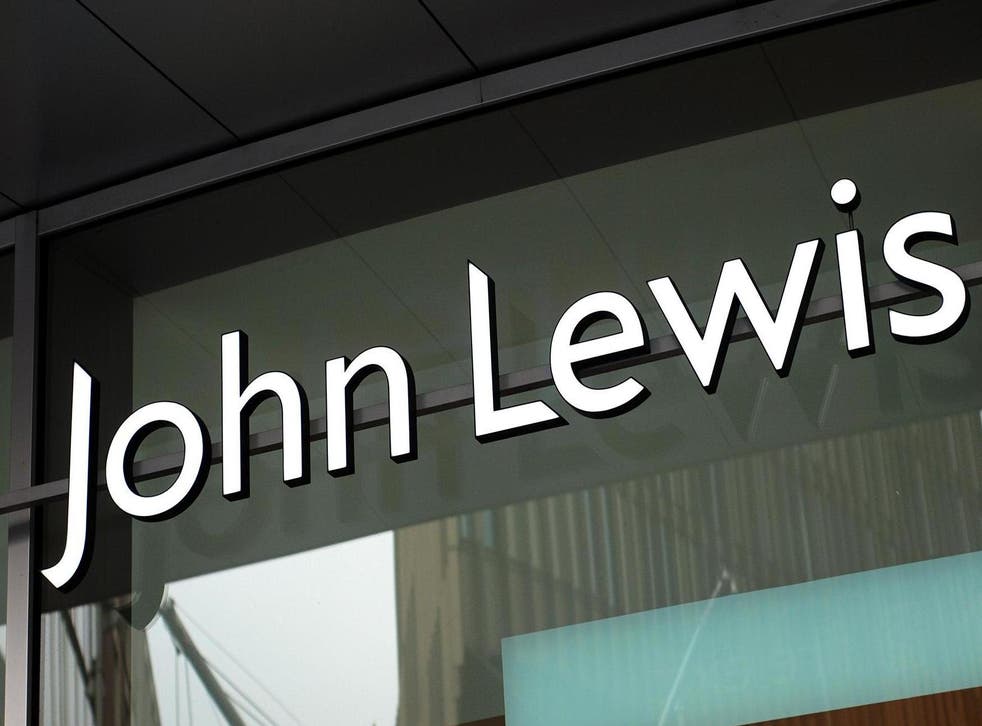 John Lewis gender neutral clothing labels faces public backlash
'Can we call it John Lewis anymore or does it have to be Joan Lewis?'
Olivia Petter
Monday 04 September 2017 09:20 Comments
Over the weekend, John Lewis announced that they would no longer use "boys" and "girls" labels on children's clothing.
The progressive move was praised by many customers, who were happy to see a major retailer recognising the complexities of gender.
But that didn't stop an army of angry Twitter users - who find themselves triggered by change - doing their best to pick fault with John Lewis' decision.
"You have let us all down John Lewis, if only people stopped pandering to the PC brigade. There are only two sexes, male or female," wrote one vexed person on Twitter.
"John Lewis's introduction of 'gender neutral' kids clothes is a worrying sign of the times. Expect mental health issues to rocket," added another.
Some expressed their horror at the thought of dressing their children in gender neutral clothing.
"This John Lewis thing is pure shi*te, my child is a boy and will be dressed as a boy…rugby tops, polo shirts, jeans..trainers etc.."
Even Piers Morgan weighed in on the debate, writing "Britain is going officially bonkers" in a tweet that has been liked over 20,000 times.
Whilst discussing the news on Good Morning Britain, the TV presenter joked "can we call it John Lewis anymore or does it have to be Joan Lewis?"
Not everyone was displeased though, some were quick to applaud the high street giant for its forward-thinking move.
"So pleased to see the news this morning that John Lewis has scrapped gendered clothing and toys. This is such an important move and I hope other retailers follow! Welcome to the 21st century," one shopper wrote on the retailer's Facebook page.
"Finally finally Finally! Someone has taken the step forward. Why shouldn't girls like cars and boys like Unicorns! Keep going," praised another.
Some even said that they hoped other retailers would soon follow suit, as John Lewis is the first major retailer to introduce gender neutral clothing.
Unisex fashion has risen in popularity over the last few years, with British fashion houses – such as JW Anderson and Craig Green - using female models to showcase men's clothes and vice versa, subsequently destabilising gender constraints when it comes to the way we dress.
Jaden Smith made headlines last year when he starred in Louis Vuitton's SS16 womenswear campaign.
It's not just luxury brands that are leading the way. Earlier this year H&M introduced an entirely unisex denim line.
It's only a matter of time until gender-neutral dressing goes mainstream (and the only person who seems bonkers is Piers Morgan).
Register for free to continue reading
Registration is a free and easy way to support our truly independent journalism
By registering, you will also enjoy limited access to Premium articles, exclusive newsletters, commenting, and virtual events with our leading journalists
Already have an account? sign in
Register for free to continue reading
Registration is a free and easy way to support our truly independent journalism
By registering, you will also enjoy limited access to Premium articles, exclusive newsletters, commenting, and virtual events with our leading journalists
Already have an account? sign in
Join our new commenting forum
Join thought-provoking conversations, follow other Independent readers and see their replies