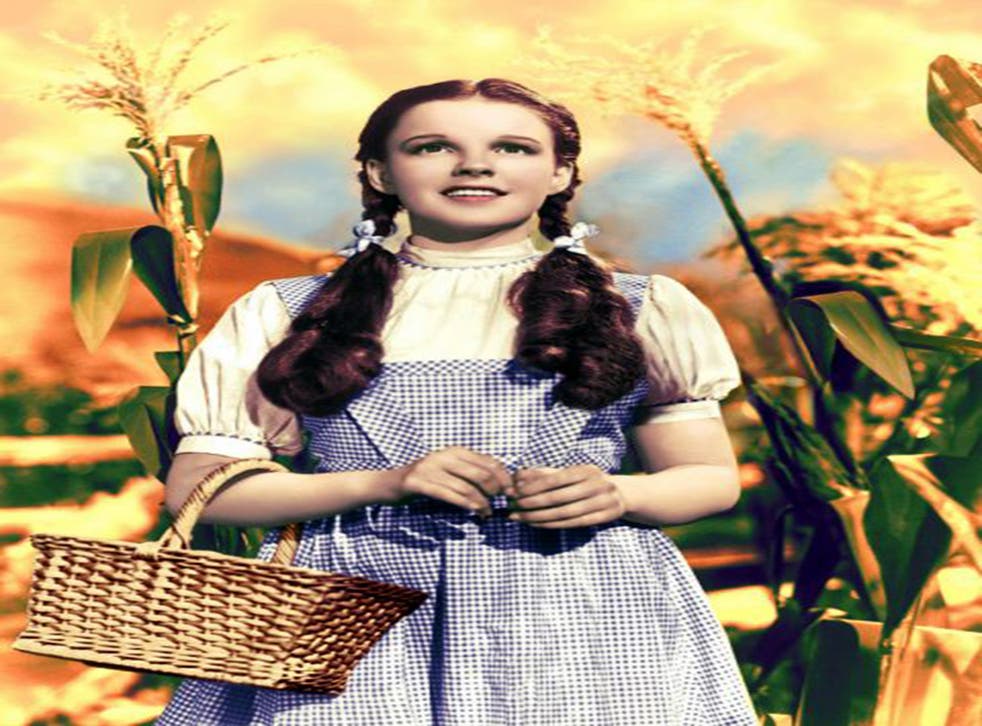 Wizard of Oz gingham dress worn by Judy Garland sells for $1.5m
The iconic dress worn by Judy Garland sold at auction yesterday for a staggering amount.
Would you pay $1.5 million (almost £1 million) for a sweat stained dress? Well one lucky buyer did just that yesterday in New York at a Bonhams auction held in collaboration with Turner Classic Movies.
The dress in questions is probably one of the most iconic in cinematic history - the gingham pinafore worn by Judy Garland in the 1939 film The Wizard of Oz.
Despite having what is described as sweat stains around the neck (but otherwise being in good condition), the dress which is thought to be one of two worn by Garland during filming of the movie sold for a staggering $1,565,000.
The dress was made by MGM's renowned costume design Adrian Greenberg (or just Adrian as he was more commonly known).
Hepburn wardrobe fetches hundreds of thousands at London auction

Show all 2
Bonhams originally estimated the dress would sell for between $800,000 and $1.2 million, but it far exceeded expectations.
"The great pieces should bring a lot of money," commented Catherine Williamson, Bonhams' director of entertainment memorabilia after the sale.
This sale is the latest in a series of movie memorabilia - Marilyn Monroe's white pleated dress from The Seven Year Itch sold at auction in 2011 for $5.6 million, a record breaking sale.
Join our new commenting forum
Join thought-provoking conversations, follow other Independent readers and see their replies