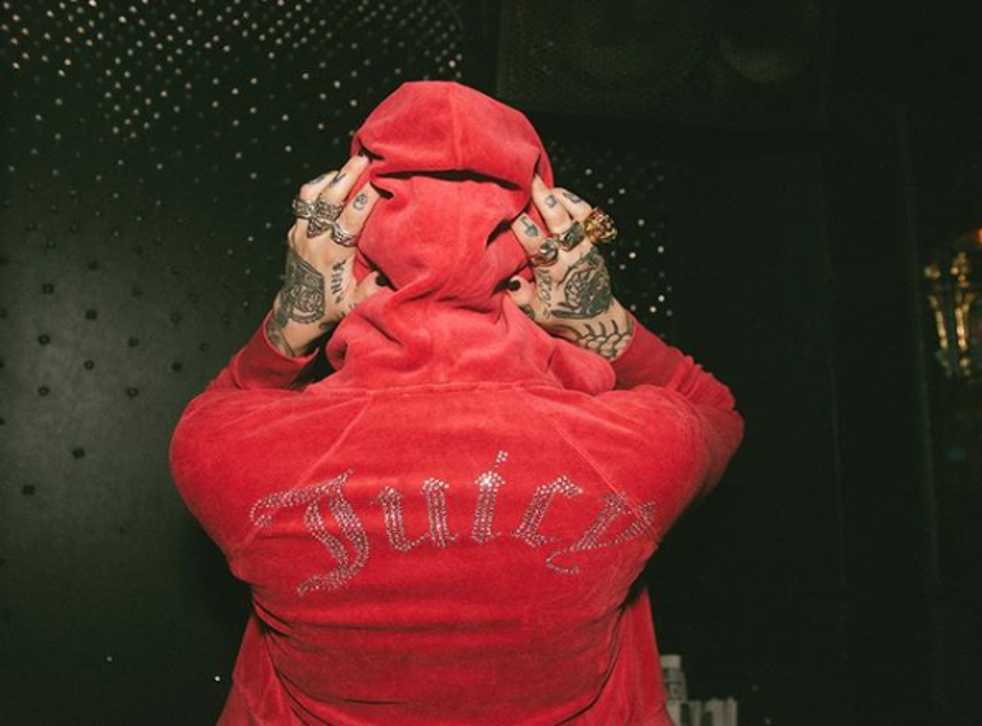 Juicy Couture to hold debut catwalk show at New York Fashion Week
From tiny sunglasses to kitten heels and hair scrunchies, fashion is jam-packed with throwback trends right now.
But, just when you thought you'd had your fill of retro revivals, another questionable item has returned from sartorial Siberia.
Enter, the Juicy Couture tracksuit.
That's right, the rhinestone-studded, velour two-piece could soon be returning to the fashion fold as the brand announces it will make its catwalk debut at New York Fashion Week next month.
A comeback that's been in the works ever since the brand's intellectual property assets were acquired by Authentic Brands Group in 2013, Juicy Couture has officially been given the sartorial seal of approval.
From a presentation at last season's fashion week to a high-fashion collaboration with cult brand Vetements, a nostalgia for all things retro means the noughties trend is about to make its way back into mainstream style.
Worn in their heyday by everyone from Paris Hilton to Jennifer Lopez and Britney Spears, nowadays the brand's fresh new image means the signature tracksuit has been spotted on Rihanna, Selena Gomez and even Kylie Jenner.
Headed by celebrity stylist Jamie Mizrahi, who has been appointed as Juicy Couture's creative director, the rebrand sees a shift in focus to a younger demographic with teenage model Thylane Blondeau as the new face of the brand.
But, that's not all. To extend its reach, Natasha Fishman, executive vice president of marketing at ABG, revealed that Juicy Couture has already recruited an army of social media-savvy stars to promote its new look.
"We have enlisted literally hundreds of influencers from around the world to tell the new story of Juicy through their personal experiences- how they wear it, how they style it, how they make Juicy their own," she told Business of Fashion.
Of course, whether or not the brand will be successful in casting off its old 'trashionista' image to become something women wear day-to-day remains to be seen.
But, like it or not, the zip-up hoodie and low-slung jogging bottom combo will be making its runway debut on February 8.
Join our new commenting forum
Join thought-provoking conversations, follow other Independent readers and see their replies