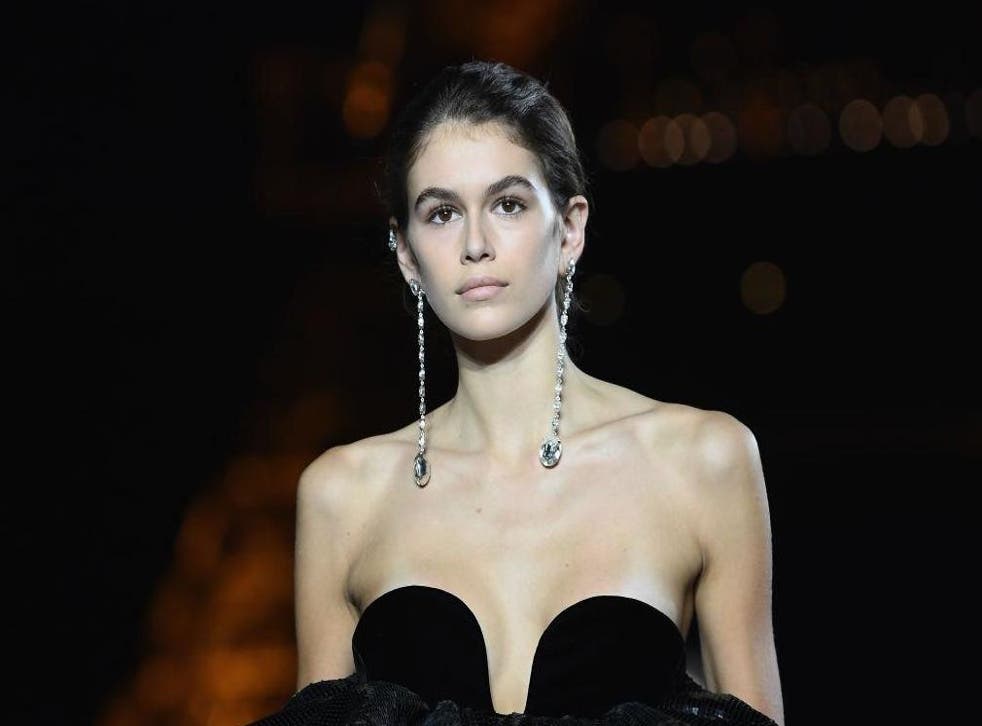 Teenage model Kaia Gerber is beating Kendall Jenner and Gigi Hadid at Instagram
She's the daughter of '90s supermodel Cindy Crawford
A 16-year-old model is surpassing the likes of Kendall Jenner and Gigi Hadid at Instagram.
As some of the biggest names in the industry, it may come as no surprise to learn that Kendall Jenner, Gigi and Bella Hadid, and Cara Delevingne rank as the most followed models on Instagram.
But, despite being a relative newcomer, there's one model that's beating them all in a significant Instagram metric: follower engagement.
Kaia Gerber – the daughter of supermodel Cindy Crawford – was just 13-years-old when she signed a modelling contract with IMG Models and has since been dubbed by fashion editors worldwide as the one to watch.
Making her runway debut last season, she has already dominated fashion weeks by walking for the likes of Saint Laurent, Prada, Burberry and Alexander Wang to name a few, but according to new data released by Instagram she's topping all others in the ranks of social media too.
After analysing a series of fashion-focused accounts, the photo-sharing platform released a list of 10 model accounts that get the most engagement – a scale that measures the number of people liking, commenting and sharing posts.
Despite the fact that Gerber's 2.9 million following falls considerably short of her fellow peers - Kendall has 87.6 million and Gigi 38.5 million – she beats them when it comes to engagement meaning that whenever she posts a photo or video, her followers watch it straight away and flood it with comments and likes.
That being said, her follower count actually places her at sixth on the list, topped by her brother Presley, who swiped the fifth spot.
Interestingly, it was actually Ukranian model Julia Ratner that stole the top spot in terms of having the most engaged followers, despite there only being a relatively modest 39.6k of them.
The 18-year-old has modelled for some of the biggest names in fashion including Chanel, Valentino, Dior and Celine.
Nigerian model Mayowa Nicholas comes in second on Instagram's list, followed by Paulina Frankowska and Léa Julian.
Join our new commenting forum
Join thought-provoking conversations, follow other Independent readers and see their replies