People are wearing Converse in honour of Kamala Harris becoming vice president
Ms Harris frequently wore Converse sneakers on campaign trail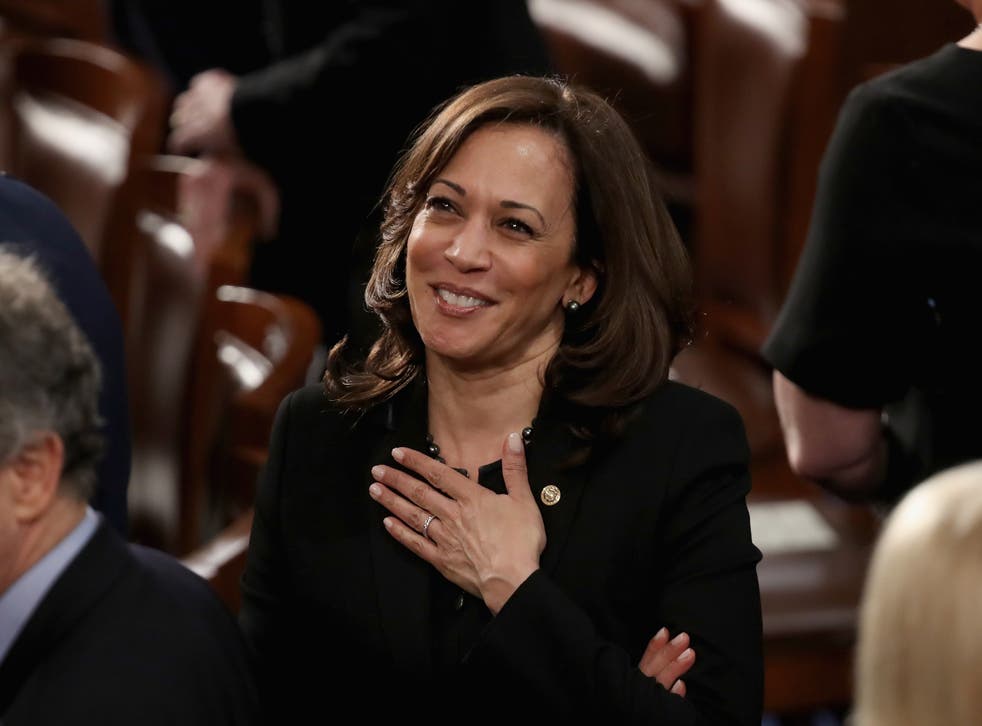 As Kamala Harris prepares to make history as the first Black and South Asian vice president and the first female vice president, people are honouring her achievement by wearing Converse, one of her favourite forms of footwear.
Throughout the campaign, Ms Harris has made her affinity for Chuck Taylors clear, wearing the sneakers, often paired with jeans and a blazer, for a variety of appearances.
In a CBS News Sunday Morning interview over the weekend, the future vice president explained why, revealing that the shoes are her "casual go-to" because she grew up with them and finds them comfortable.
"[Converse are] my casual go-to," she explained. "You know, I grew up with Chucks. I just love them. They're comfortable."
The admission prompted her husband Doug Emhoff to jokingly add that she has "several closets full of them".
Read more: Follow live updates and news on Inauguration Day 2021 
On Inauguration Day, as people around the world prepare to watch Ms Harris sworn in, numerous people have shared that they are wearing their Converse in celebration of the country's new vice president.
"Teaching in my #converse to honour @KamalaHarris historic achievement. Y'all. We about to see the swearing in of the first (of many!!!) female VP. Thank you, Kamala," one person tweeted alongside a photo of their Converse.
Another said: "Today I'm wearing my Converse for Kamala with my Ruth Bader Ginsberg socks."
One tweet, which encouraged people on Twitter to "raise their hand" if they are wearing Converse for Kamala today, has been liked more than 500 times.
Many others opted to combine the sneaker tribute with pearls, in honour of both Ms Harris, who frequently wears a strand of pearls, and the late Supreme Court Justice Ruth Bader Ginsburg.
"Converse and pearls today in honour of VP Kamala Harris. Don't let this amazing crack in the glass ceiling be overshadowed today," one person tweeted.
For Inauguration Day, Ms Harris chose a bright purple outfit by Black American designers Christopher John Rogers and Sergio Hudson.
Register for free to continue reading
Registration is a free and easy way to support our truly independent journalism
By registering, you will also enjoy limited access to Premium articles, exclusive newsletters, commenting, and virtual events with our leading journalists
Already have an account? sign in
Register for free to continue reading
Registration is a free and easy way to support our truly independent journalism
By registering, you will also enjoy limited access to Premium articles, exclusive newsletters, commenting, and virtual events with our leading journalists
Already have an account? sign in
Join our new commenting forum
Join thought-provoking conversations, follow other Independent readers and see their replies