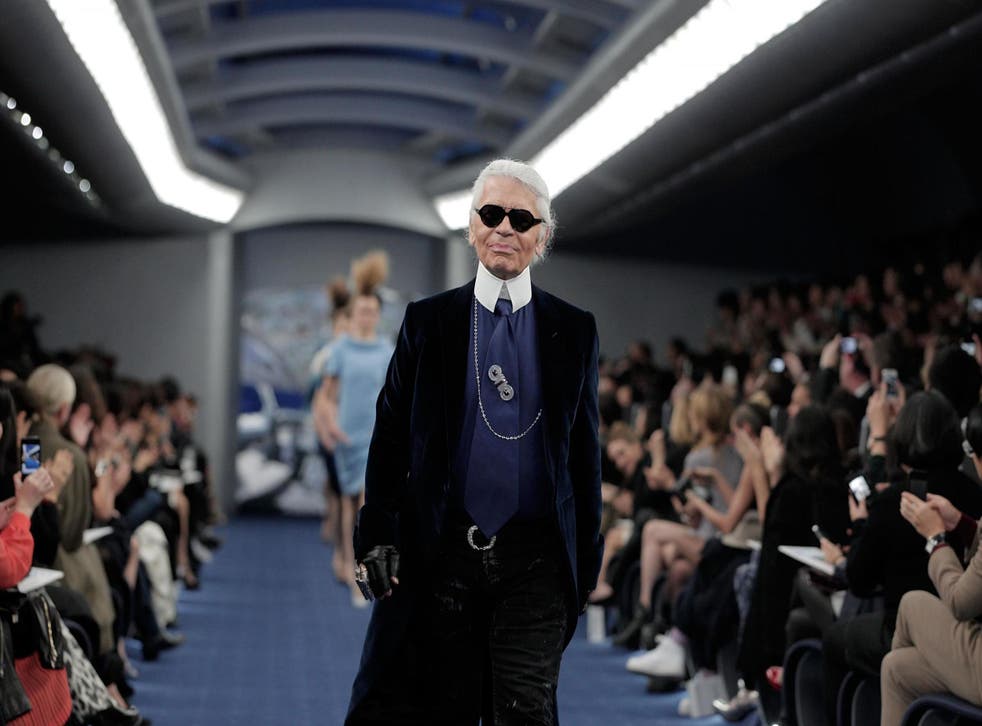 Chanel releases podcast interview featuring the late Karl Lagerfeld
The interview took place in December 2018
Chanel has released an interview with Karl Lagerfeld just weeks after the designer died at the age of 85.
The brand shared the interview on its podcast 3.55, to launch its new Métier Class series, which aims to give listeners an in-depth insight into the world of Chanel.
The 45-minute conversation was conducted by Monocle editor-in-chief Tyler Brûlé and took place in New York in December 2018, hours before Chanel's Métiers d'Art show at The Metropolitan Museum of Art, and it reveals some of Lagerfeld's last thoughts regarding the fashion industry, social media, and his own role as the creative director of Chanel.
According to Lagerfeld, who died on 19 February 2019 in Paris, when it came to his work, he disliked the phrase "you have to deliver", as "he was delighted" to do it.
"My job is to propose a fantasy," the late designer said of his collections. "Whoever wants it, whoever likes it."
Inside the world of Karl Lagerfeld

Show all 10
During the interview, Lagerfeld also revealed that he believed "bad taste" came about during the industrial era, and that he had no time for social media, as his days were spent sleeping, taking care of "Choupette, my famous cat", and designing.
As for his work with Chanel, the designer recalled how when he first took over the brand 36 years ago, "everybody said to me 'don't touch it, it's dead'" but that he decided to take on the role because it was an interesting challenge.
And part of the reason for the brand's success, according to Lagerfeld, is because he "doesn't think about consumers" when creating his designs – as he follows his own advice: "Do what you like".
The late designer also shared advice for new designers who wish to follow in his footsteps, acknowledging that it is "not easy".
"I know a lot of people who never went to [design] school and did great things, myself included," he said, after admitting that he did not know how to make a bed or cook an egg.
Lagerfeld, who was born in Germany, spent more than 70 years working in the fashion industry, but was best known for his work as the creative director of Chanel and Fendi.
The late designer was also a fashion icon, recognisable by his fingerless gloves, dark sunglasses, and white hair tied in a ponytail.
The interview with Lagerfeld was released just days before the designer's final Chanel collection will be unveiled on 5 March at the Grand Palais, according to Vogue.
In addition to Lagerfeld, the podcast series will feature interviews with Chanel's president of global fashion, Bruno Pavlovsky, and brand ambassador Pharrell Williams
Support free-thinking journalism and attend Independent events
You can listen to the entire interview here.
Join our new commenting forum
Join thought-provoking conversations, follow other Independent readers and see their replies