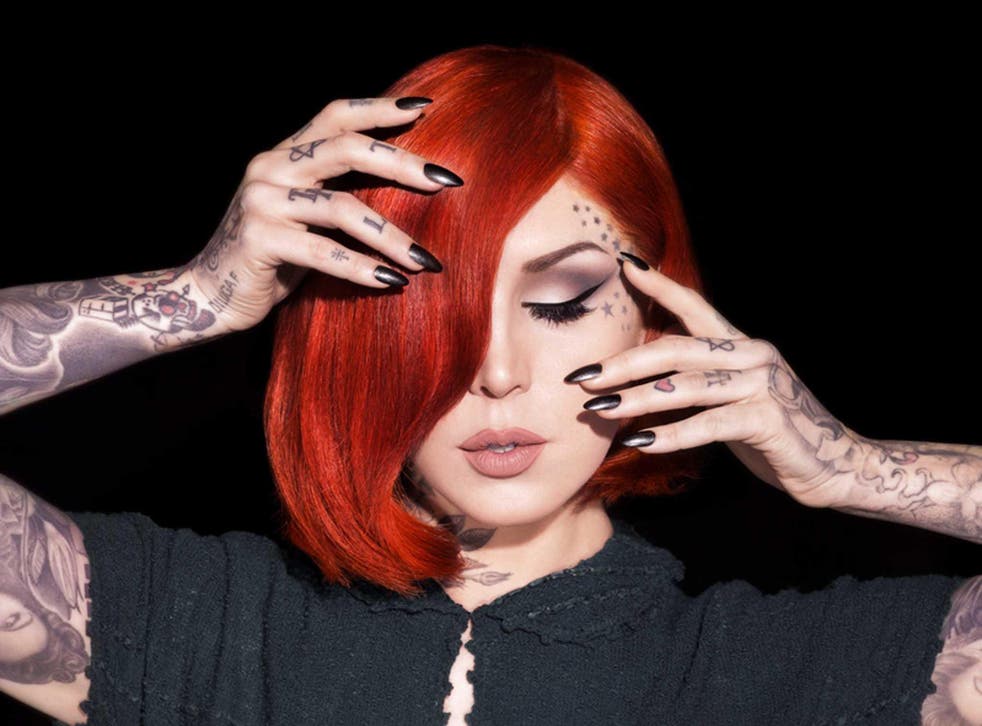 Kat Von D Beauty finally launches in the UK & Ireland
We've waited what feels like a lifetime to get our hands on Kat Von D Beauty and it certainly doesn't disappoint
It's been one of the most hotly anticipated beauty launches of the year but finally Kat Von D's eponymous beauty line has landed in the UK and Ireland. The collection has been available online since 13 September but this week saw its debut exclusively at the department store's Oxford Street branch. The wait is over.
Since its inception in 2008, Kat Von D has nurtured the brand to become one of the fastest-growing worldwide and established a cult status among macquillage maestros far and wide. It's not hard to see why though as the celebrated artist, musician and tattooist's artisanal approach to makeup brings something most other brands strive for their entire existence; authenticity.
An iron-willed figure, Kat knows where her priorities lie and she's not prepared to abide any less than the best. The collection is cruelty-free, vegan wherever possible and seriously high performance specialising in long wear, full coverage products.
So what exactly can us Brits get our mitts on now she's finally crossed the pond?
The launch spans the gamut of beauty categories from foundation and concealer to quality makeup brushes and powerfully pigmented shadows. For the face, there are two standout products which should sit firmly at the top of your lust-list; the "Lock-It" liquid foundation is seriously powerful offering to even out the most troublesome of complexions while the corresponding concealer works wonders with creamy, long-lasting coverage.
Kat is adulated for her famous feline flick and now you can get it too; or at least attempt to. The "Tattoo" liner is packed with pigment in a waterproof formula that's easy to apply. It's also fade, melt, crack and run resistant so if you're not a seasoned pro, be sure have an oil-based remover on hand.
When it comes to the lips we're truly spoilt for choice. Kat's cult "Everlasting" liquid lipstick is the ultimate smudge-proof lippie that, unlike similar formulas, leaves your lips not only looking great but feeling seriously moisturised. It's also available in an impressive 26 shades.
Dubbed as "lipstick heaven on earth", her "Studded Kiss" lipstick takes things to new heights. First of all, the packaging is divine with each shade cased in a glossy black studded cuff. But it's the formula that holds its own. The ultimate rebel girl rouge, this rule-breaking lippie is available in 39 shades covering everything from the perfect nude to the deepest of blacks.
We've waited what feels like a lifetime to get our hands on Kat Von D Beauty and it certainly doesn't disappoint. These are products that simply have no comparable counterpart in the marketplace; they're unique, they're powerful and they're finally ours, all ours.
Buy now at Debenhams.com, Debenhams.ie and in-store Oxford Street.
Also launching at Debenhams Lakeside on 17 October.
Kat Von D Beauty

Show all 10
Join our new commenting forum
Join thought-provoking conversations, follow other Independent readers and see their replies