Kate Moss and Alexa Chung's handbags to be shown at V&A
Almost 300 accessories are being displayed in the exhibition 'Bags: Inside Out'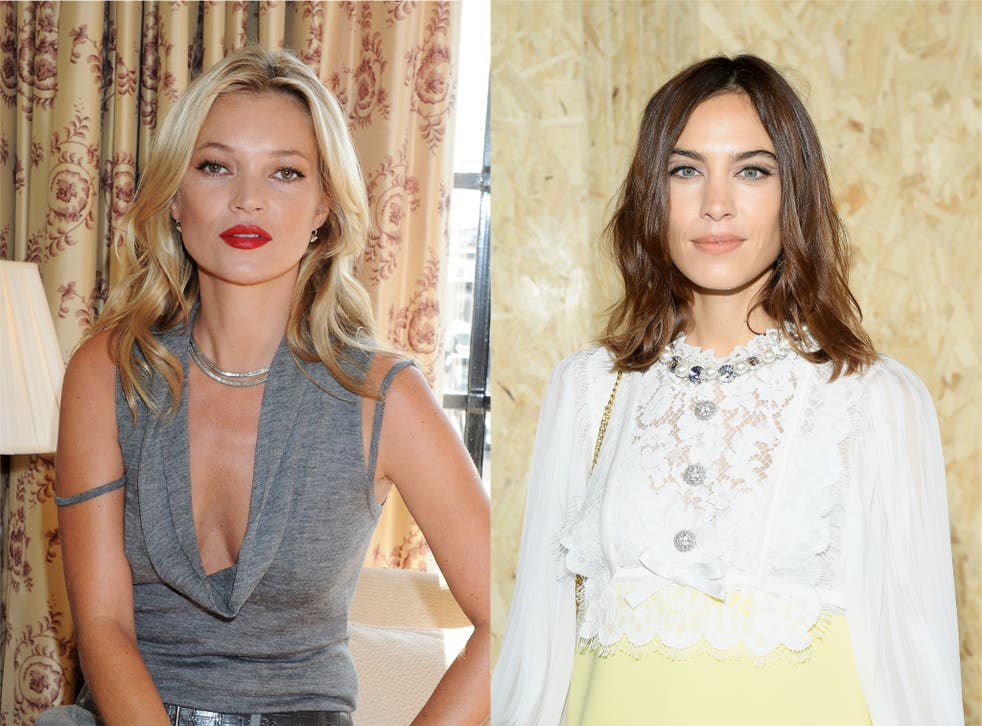 Leer en Español
Handbags previously used by Kate Moss and Alexa Chung are to be exhibited at the Victoria & Albert Museum, alongside hundreds of accessories.
The upcoming "Bags: Inside Out" exhibition at the V&A Museum is being sponsored by luxury fashion label Mulberry.
The designer is featuring several of its bags in the exhibition, including a couple carried by two of the fashion world's most famous faces.
The Mulberry Bayswater, which launched in 2003, was previously carried by Moss.
On the Mulberry website, the Small Belted Bayswater bag currently retails at £1,095.
Chung, on the other hand, inspired the creation of Mulberry's The Alexa bag, which was created a decade ago.
Lucia Salvi, curator of the V&A exhibition, explained that the Bayswater and the Alexa bags "are two of Mulberry's most recognisable and timeless designs".
"Kate Moss was often seen carrying Mulberry bags, including this Bayswater – her association with this design helped it to become the quintessential icon it is today," the curator said.
"The Alexa was inspired by British broadcaster and model Alexa Chung carrying a Mulberry men's briefcase and the result was a practical and fashionable leather satchel for women. It is a modern example of how celebrities can inspire bag design."
In addition to the Mulberry bags, the "Bags: Inside Out" exhibition will also feature the first-made Hermes Birkin bag, which was owned by singer Jane Birkin.
The curators state that the Birkin bag has "become an undeniable symbol of wealth of luxury".
The exhibition will also feature a bag once carried by Sarah Jessica Parker as Carrie Bradshaw while filming Sex and the City.
The V&A Museum's "Bags: Inside Out" exhibition is opening on 21 November, with tickets on sale from £12.
Register for free to continue reading
Registration is a free and easy way to support our truly independent journalism
By registering, you will also enjoy limited access to Premium articles, exclusive newsletters, commenting, and virtual events with our leading journalists
Already have an account? sign in
Register for free to continue reading
Registration is a free and easy way to support our truly independent journalism
By registering, you will also enjoy limited access to Premium articles, exclusive newsletters, commenting, and virtual events with our leading journalists
Already have an account? sign in
Join our new commenting forum
Join thought-provoking conversations, follow other Independent readers and see their replies