Kim Kardashian causes controversy with braided hairstyle she labelled as 'Bo Derek braids'
She has been criticised for crediting a white woman with a black style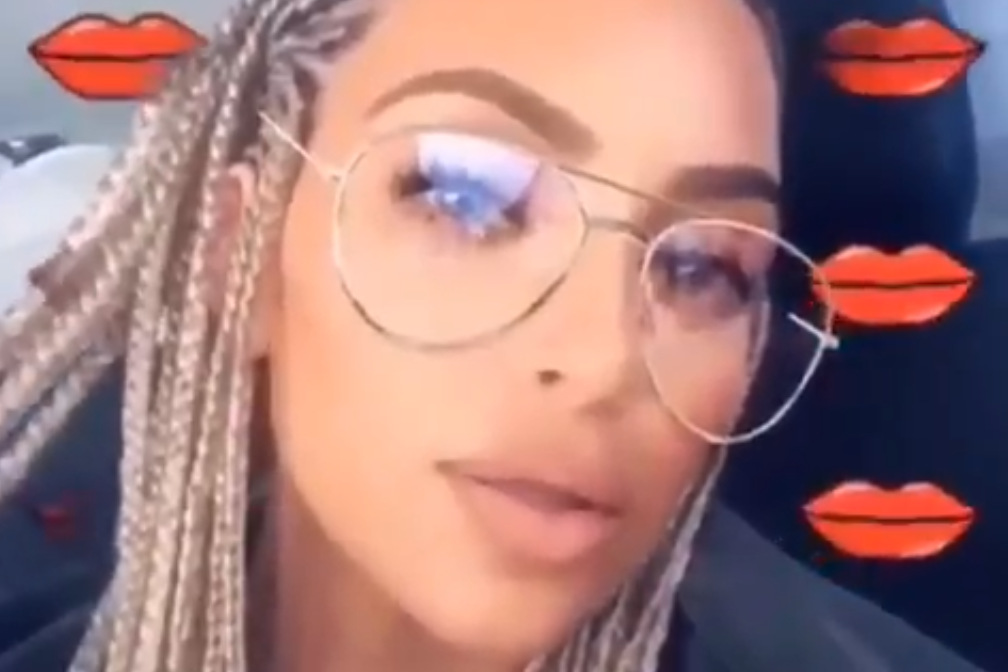 Kim Kardashian has been heavily criticised for controversially describing her braided hairstyle as "Bo Derek braids".
On Sunday, Kardashian debuted her new hairstyle in a video that she posted on her Snapchat story.
She says to the camera: "So guys, I did 'Bo Derek' braids, and I'm really into it."
Bo Derek was famously styled with cornrows in the 1979 film 10.
Kardashian has also posted multiple photos of herself on her Instagram account modelling the braided hairstyle.
Cornrows originated in Africa, cosmetologist and barber Toni Love told Ebony magazine.
"The intricate braiding of the hair indicated the tribe you belonged to," she said.
"Cornrows on women date back to at least 3000 B.C. and as far back as the nineteenth century for men, particularly in Ethiopia."
People have accused Kardashian of crediting a white woman for inspiring a hairstyle that's clearly influenced by black culture.
"They are called Fulani braids or some may even say corn rows," one person wrote on Twitter.
"You could of [sic] called them either one but you called them 'Bo Derek' giving credit to a white woman for a black style knowing you already catch heat for culture vulturing."
Some people have insinuated that the subject of race never crossed Kardashian's mind and so she shouldn't be condemned for cultural appropriation.
However, others have explained why racial issues must be considered.
"Denying that colour exists is denying the history of events that led to where we are today," one person wrote on Twitter.
"Race is an issue. Acknowledge it, and be equitable.
"Whites shouldn't enable systems of oppression simply because the topic of race makes them uncomfortable."
Join our commenting forum
Join thought-provoking conversations, follow other Independent readers and see their replies