Knifeliner: The gory new make-up trend for your Halloween eyes only
Make the cut this Hallows' Eve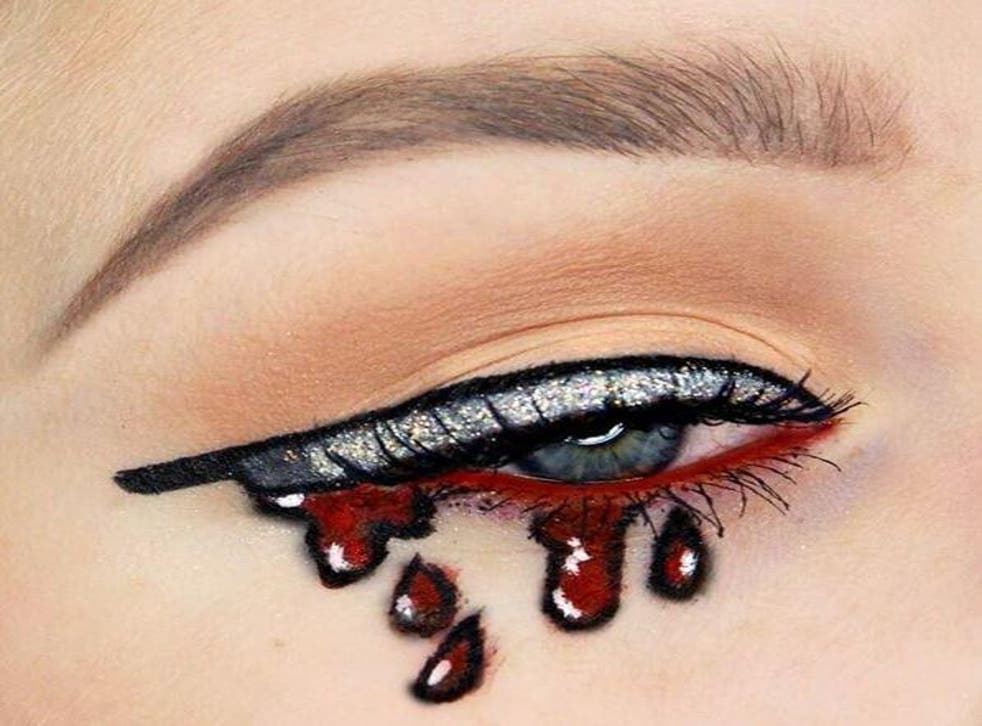 Perfecting winged liner is a beauty trick that mystifies many - but if you thought you'd mastered it a horde of Instagram beauty buffs have decided to up the ante with a cutting edge alternative; knifeliner.
With Halloween just around the corner it's time to deliberate your killer disguise, but for makeup mavericks everywhere no ordinary look will do.
Instead of a spooky feline flick, drawing tiny blades on to your lids is the way to get noticed this Hallows' Eve.
Black liner is used to trace the outline of a knife with the handle acting as an elongated wing; of course, in honour of all things grisly droplets of fake blood are added for fatal effect.
The cosmetic obsessed Insta-world is peculiar at the best of times and this isn't the first time they've taken to expending blades in their routines – remember those crazy contouring techniques with a super sharp angular knife? This trend is bringing a whole new meaning to a killer cut crease and we love it.
Register for free to continue reading
Registration is a free and easy way to support our truly independent journalism
By registering, you will also enjoy limited access to Premium articles, exclusive newsletters, commenting, and virtual events with our leading journalists
Already have an account? sign in
Register for free to continue reading
Registration is a free and easy way to support our truly independent journalism
By registering, you will also enjoy limited access to Premium articles, exclusive newsletters, commenting, and virtual events with our leading journalists
Already have an account? sign in
Join our new commenting forum
Join thought-provoking conversations, follow other Independent readers and see their replies