L'Oreal cuts ties with Belgium supporter Axelle Despiegelaere after hunting trip photographs
L'Oreal confirms Axelle Despiegelaere's contract with the French beauty behemoth has "been completed"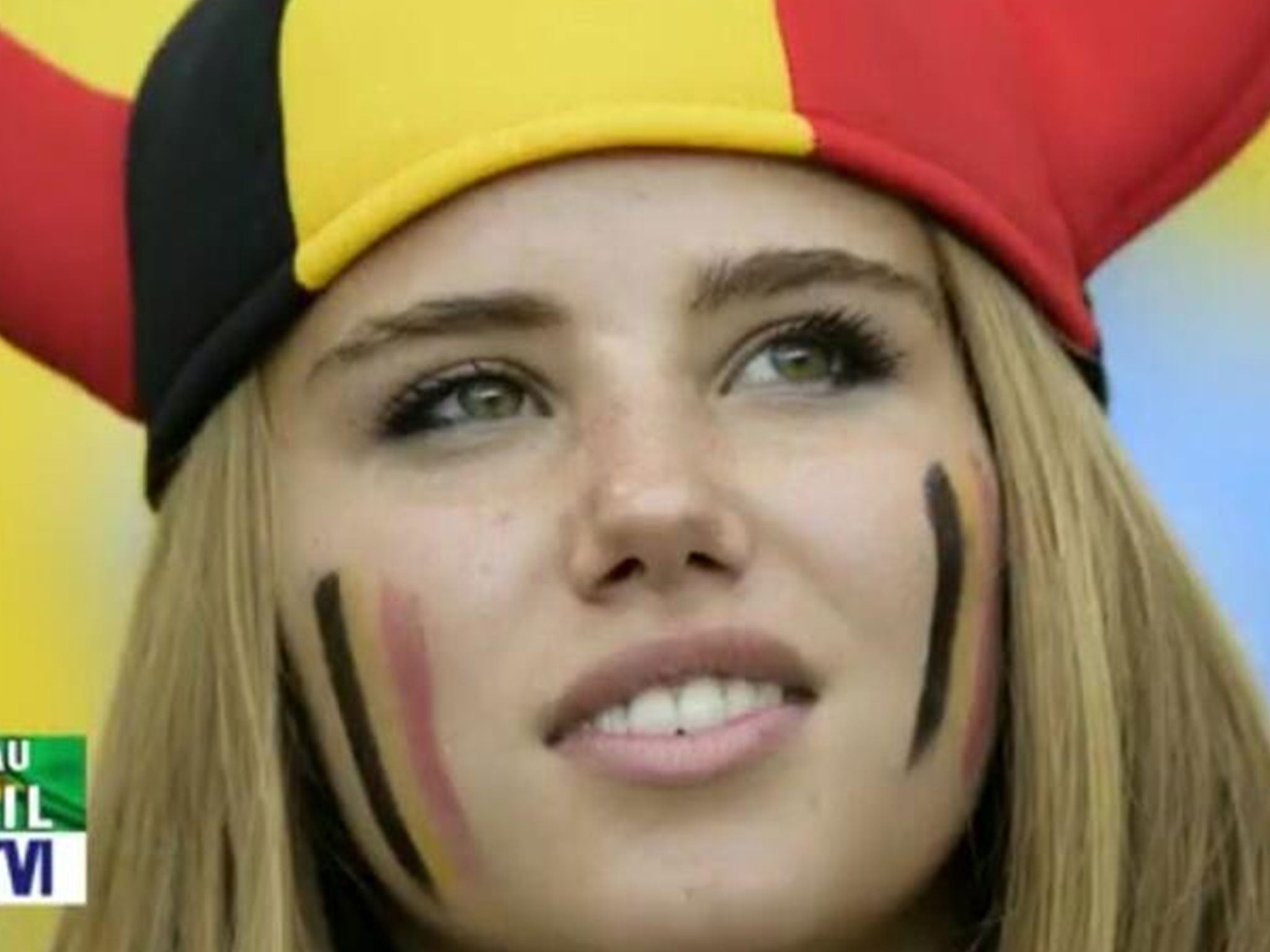 French cosmetics giant L'Oréal has cut its ties with a Belgian football fan it had scouted as a hair model in the stands in Brazil after pictures of her on a big game hunting trip sparked outrage online.
Seventeen-year old Axelle Despiegelaere made headlines after she was photographed during the World Cup and was dubbed the "most beautiful" football supporter.
The photographs not only went viral, but also landed her a contract to star in a L'Oréal Professionnel Belgique social media campaign, including a "hair tutorial" video that sees her getting a L'Oreal hair treatment and has received more than one million views since it was posted on Tuesday.
However, the French company has decided to cut ties with Ms Despiegelaere, insisting that she is not a spokesperson for the brand and her contract has been "completed". The announcement comes after a series of photographs on Facebook showed her posing next to a dead animal while holding a rifle on a hunting trip.
A L'Oreal spokesperson told The Independent: "L'Oréal Professionnel Belgium collaborated with her on an ad hoc basis to produce a video for social media use in Belgium. The contract has now been completed."
The spokesperson said that, although the brand was aware of the photograph, it would not comment on whether this was behind the decision to terminate Ms Despiegelaere's contract. However, they were keen to stress that L'Oréal "no longer tests on animals, anywhere in the world, and does not delegate this task to others."
L'Oréal is the world's biggest beauty company with a cosmetics empire ranging from make-up to hair and skin products. It also known for its multi-million dollar modelling contracts and high-profile ambassadors, including Jennifer Lopez and Blake Lively.