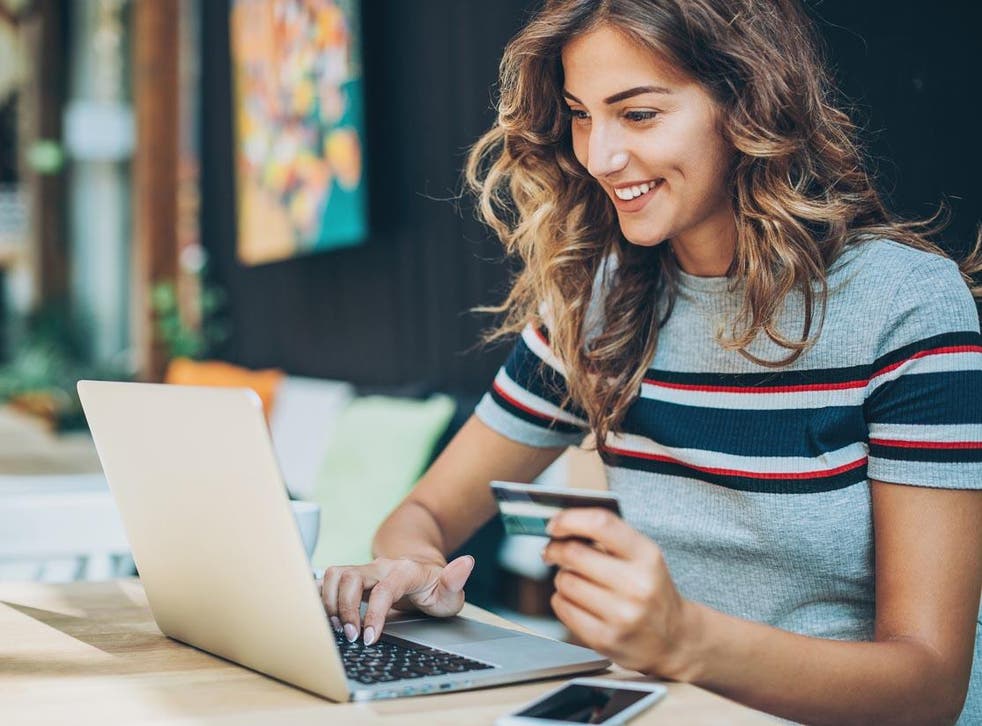 Christmas 2018: last minute gifts for him and her
There's still time to pick up some great presents
If you haven't finished, or worse yet started, your Christmas shopping by now you're probably hoping for some sort of festive miracle.
But, you might find comfort in learning that you're not alone because, according to new research from VoucherCodes.co.uk and the Centre of Retail Research, today, or "Super Saturday" as it has now been dubbed, is expected to be one of the busiest and most successful days on the high street.
In fact, it revealed that 14.9 million shoppers will spend an impressive £1.65bn on their final Christmas purchases today alone.
We might be perilously close to the big day but the good news is there's still time to pick up some great presents. To help, we've rounded up a list of gifts that can be bought in those final shopping moments before Santa makes his way down the chimney.
Christmas Eve delivery
At this stage it's likely that you've missed the delivery deadline for most online retailers, but there are a few options available to save you from a last minute dash to the petrol station.
For a one-stop shop that stocks everything from fashion to food, books and techy gadgets, Amazon should be your go-to.
The last day for Prime customers to use free two-day shipping is 22 December, while orders placed on 23 December can use one-day shipping for delivery on Christmas Eve.
For those who live in greater London, and 13 other cities, orders can even be placed on 24 December as late as 12:00 noon for same-day delivery.
Fashion retailer Asos offers its customers a similar deal. If you're going to use Asos's next day delivery, you have until 10pm on 23 December to place your order while those who live in certain postcodes can use Asos Instant and order up until 12pm on Christmas Eve for same-day delivery.
If you use Click and Collect in UK mainland and Northern Ireland, you can also order up until 9pm on 22 December at Debenhams, while orders placed on the Selfridges website before 6pm on 22 December will also make it in time.
Subscriptions
If you haven't got time to place an online order, subscription services are a great way to gift your loved ones without looking like you've left things until the last minute.
Typically delivering a handful of items to your recipients' door every month, you can find subscription boxes for almost any interest. We're talking beauty, fashion, reading, gardening, eating and drinking.
There's a veritable sea of beauty subscription boxes available now but some of our favourites include Glossybox, Birchbox, Beautypie and Look Fantastic.
For men, a great choice is The Personal Barber, which sends its customers a single blade razor, a shaving brush, soap or cream and spare blades. There's also a guide included, and every month after the first you get new pre and post shaving products.
Similarly, while we'd usually recommend steering clear of socks at Christmas, we think receiving a pair of Paul Smith's English-made cotton-blend versions every month for an entire year is something any man would like to receive.
If fashion or beauty aren't quite their thing, or you'd prefer to play it safe, give the gift of reading. From Readly – a magazine subscription service that gives you unlimited access to 750 UK titles – to Audible – a three-month, six-month or year-long subscription, which gives your recipient one audiobook credit a month – there are plenty to choose from and most will even give you the option of printing out a gift voucher to give on the big day.
Gift cards
Gone are the days where you have to venture out to the shops, now a whole host of retailers offer vouchers that can be directly emailed to you or your recipient, meaning you can technically buy them just before you head downstairs on Christmas morning
Plus, you're no longer limited to high street clothing brands – although these will still be well-received by fashionable folk – because now you can buy gift cards or e-vouchers for everything from the National Trust to Waterstones, Spotify and even Netflix.
If you're not sure where to look, a good place to start is Voucher Express, which works with a number of brands and retailers, from John Lewis to Topman to Clinique.
Join our new commenting forum
Join thought-provoking conversations, follow other Independent readers and see their replies