The Independent's journalism is supported by our readers. When you purchase through links on our site, we may earn commission.
How linen became everyone's favourite sustainable summer wardrobe staple
'It's one of the most biodegradable fashion fabrics available'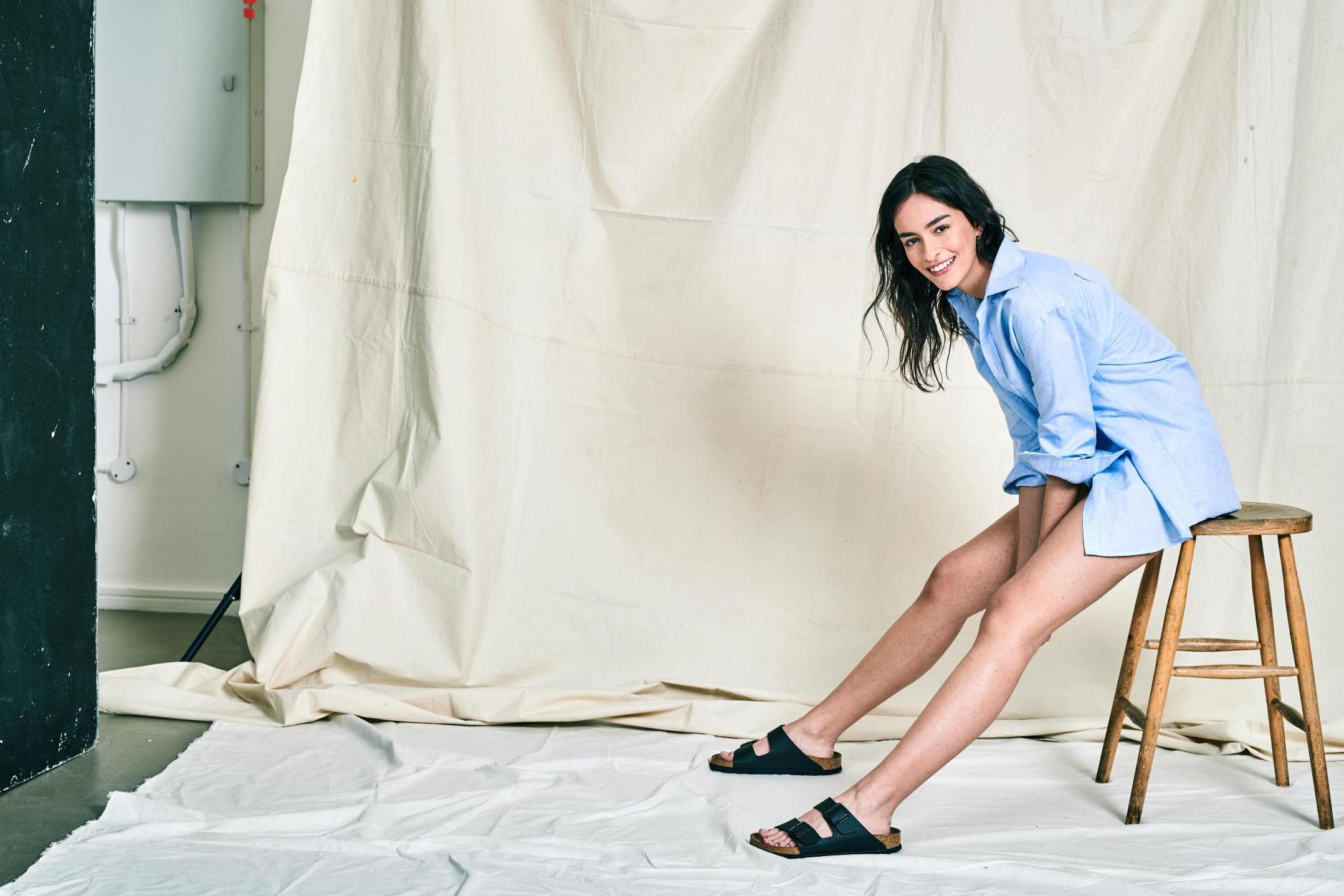 Fashion has a way of taking cool things, declaring them uncool, and then making them cool again. No trend has been through this wringer quite like linen – the fabric that is sometimes cool, but always cooling.
The soft, breathable, centuries-old fabric was once reserved for home furnishings and bed sheets. But by the 1990s, it had become a summer holiday staple, with poolside chillers proudly donning their boyfriend-style shirts over swimwear while trendy teens left theirs unbuttoned and tied them in knots on their midriffs, Talented Mr Ripley style.
But the style was soon co-opted by elderly holidaymakers, who proudly donned their linen two-pieces (usually shirts and loose-fitting trousers) on balmy package holidays, purely because it kept them cool – in the literal sense.
Hence, linen became less of an edgy trend and more of a practical style choice associated with benevolent dads kicking back en vacances – think Colin Firth in Mamma Mia.
That was, until recently.
7 best pastel fashion moments from Taylor Swift 'ME!' music video
Show all 7
According to global fashion search platform Lyst, searches for linen have been steadily increasing since January and are currently up by 46 per cent.
The material was all over the spring/summer 2019 runways, coming in via swirling paisley pants at Zimmerman and Working Girl skirt suits at Tibi. Elsewhere, linen boasts a legion of celebrity devotees, including Kate Moss, Jennifer Aniston, and Elle Fanning, who touched down in Cannes for this year's film festival wearing a loose-fitting white linen trouser suit.
And a number of boutique brands, such as Palmier London, Three Graces London and Faithfull the Brand, are re-imagining the fabric in contemporary shapes and styles, championing linen to the extent that it has become their USP.
"Linen is an age old fabric, natural and durable," explains fashion stylist Anna Berkeley. "It's so comfortable in hot weather so has become a standard in many designer summer collections.
"While it does still carry a little bit of a 'mumsy' vibe about it, I love the way labels like Johanna Sands, Jacquemus and Apiece Apart are reworking it to make it feel modern."
Tessa Holladay, co-founder of Palmier London, tells The Independent she noticed linen re-emerging a few years ago in Australia, with brands such as Posse, Arthur the Label and Rowie creating unique and easy-to-wear pieces from the fabric.
"Obviously this was something that came more naturally to the Australians, who enjoy a warmer climate and a more beach-based culture, but it also captured our hearts over here in the UK. Throughout the summer of 2017 we had countless friends spending fortunes importing these beautiful linen pieces from the other side of the world," she explains.
"Inspired by these brands that have since become our wardrobe staples, Chloe [Palmier's other founder] and I decided to investigate the possibility of developing the trend in the UK, using European manufacturers and introducing a London twist."
The duo launched the brand in spring 2018 and it has been rising in popularity ever since, with the help of key fashion influencers including Lucy Williams and Olivia Purvis, who have established Palmier as go-to label for the Instagram style set and their thousands of followers.
But the appeal is not purely aesthetic. Linen is made from the flax plant and is therefore highly sustainable, making it a rare gem in a fast-fashion culture that we know is harming the planet.
"Linen is one of the most biodegradable fashion fabrics available," Holladay continues.
"Every part of the flax plant that linen is made from can be used – so nothing is wasted. Flax is also an incredibly resilient plant and can grow in poor soil with far less water consumption than cotton. In fact – the United Nations Food and Agriculture Organisation state that flax uses 13 times less pesticide than potatoes, but is only approximately one per cent of the world's apparel fibre consumption. Our mission is to change that!"
Because of the way it's made, linen is also incredibly durable, explains fashion historian Dr Kimberly Chrisman-Campbell, who describes it as a "very good investment".
"Linen is one of the oldest clothing materials, worn in ancient Egypt and used in the west for undergarments and bedding because it was washable," she tells The Independent.
"It's much more sustainable than cotton and it lasts forever, so it's a very good investment."
These were some of the reasons that led With Nothing Underneath founder Pip Durell to add a linen collection to her popular boyfriend shirt label.
"The focus on sustainability starts in your production, and linen is one of the most sustainable fabrics to manufacture," she tells The Independent.
"I found this amazing cotton and linen mix when I was out in Portugal that has the softness of cotton with the cool feel of linen. It doesn't lose its shape and allows skin to breathe, meaning that the shirts can be worn more between washes – saving on both water and energy too."
As for how to wear it, Berkeley suggests channelling juxtapositions by pairing simple girlish linen pieces, whether its a shirt or a crop top, with something grungier or more playful.
"You could try wearing a linen skirt with a bumper sandal and a band T-shirt, for example," she says, "or a linen dress with bonkers earrings and architectural heels".
However you choose to wear it, linen is undoubtedly the best way stay cool this summer.
Join our commenting forum
Join thought-provoking conversations, follow other Independent readers and see their replies