London Fashion Week 2018 will be totally fur-free, announces British Fashion Council
It was announced after a survey revealed no designers planned to use animal fur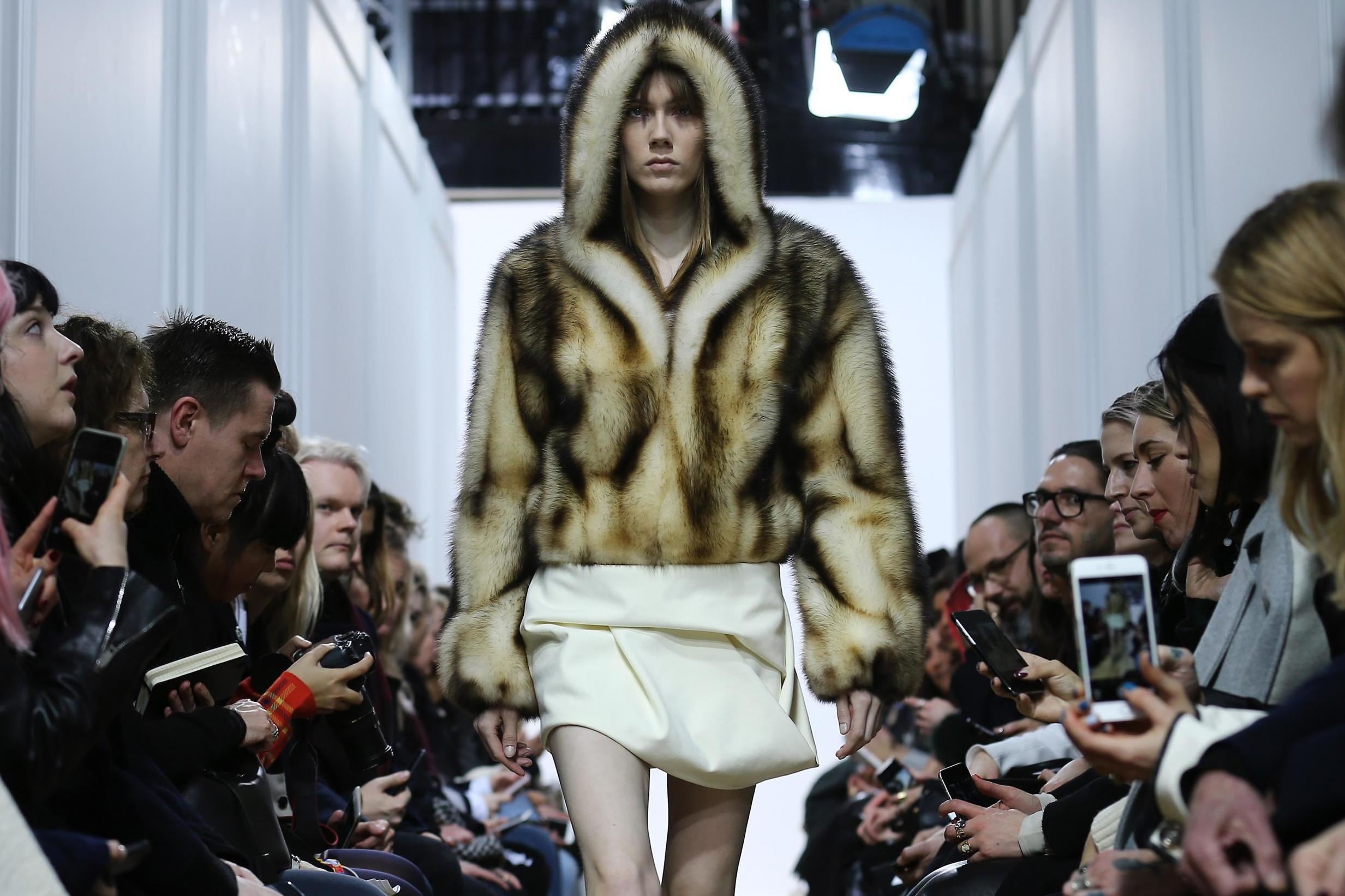 London Fashion Week will not feature any animal fur clothes or accessories on the runway this year, making it the first fur-free major fashion week.
The announcement comes from the British Fashion Council (BFC), who surveyed designers ahead of the shows and found none of the 80 designers in the September line-up would be using fur.
In a statement, the BFC said: "The BFC survey results reflect a cultural change based on ideals and choices made by designer businesses, international brands as well as consumer sentiment but also encouraged by the stance of multi-brand stores who are moving away from selling fur."
The news comes amid increasing pressure from anti-fur protesters to ban fur or boycott designers that use the controversial material.
During last year's LFW, there were 250 anti-fur protesters, The Guardian reported, and a show in February saw an activist storm the stage at a Mary Katrantzou show.
Following the incident, Mary Katrantzou's team released a statement insisting that the collection was animal fur-free and "only faux fur was used."
Activist runs onto the London Fashion Week runway in protest against use of fur
Ahead of this year's fashion week, set to take place September 14 to 18, an open letter written by singer Paloma Faith and published by Peta also called for LFW and the BFC to ban animal fur.
The letter read: "The BFC shouldn't be endorsing a material whose production is deemed so cruel that it is outlawed in the UK.
Hot Fuzz: The faux fur trend
Show all 4
"With the vast number of cutting-edge, eco-friendly faux furs available on the market today, I'm sure you'll agree that there's no longer any excuse for killing animals for their fur."
London Fashion Week's fur-free runway follows a similar policy recently adopted by Burberry to end the use of fur including rabbit, fox, mink, racoon, and angora wool, as confirmed by Burberry CEO Marco Gobbetti in an interview with Business of Fashion.
The BFC's news has been met with support from people on social media, who have applauded the designers choosing to forgo the use of animal fur.
"I am so overwhelmed and elated that fur has been banned from London Fashion Week! Progress!" Faith wrote on Twitter.
Shocking new fur farm video shows obese foxes and deprived mink on European fur farms
Another said: "London Fashion Week is ditching fur and leading the way towards a #furfree future in fashion."
Join our commenting forum
Join thought-provoking conversations, follow other Independent readers and see their replies