John Lewis is selling make-up for men: A sign of the times or a short-lived stunt?
As John Lewis becomes the first high street retailer to launch a male beauty counter, Olivia Petter looks at how make-up for men is becoming a booming mainstream market
Wednesday 15 January 2020 09:04 GMT
Comments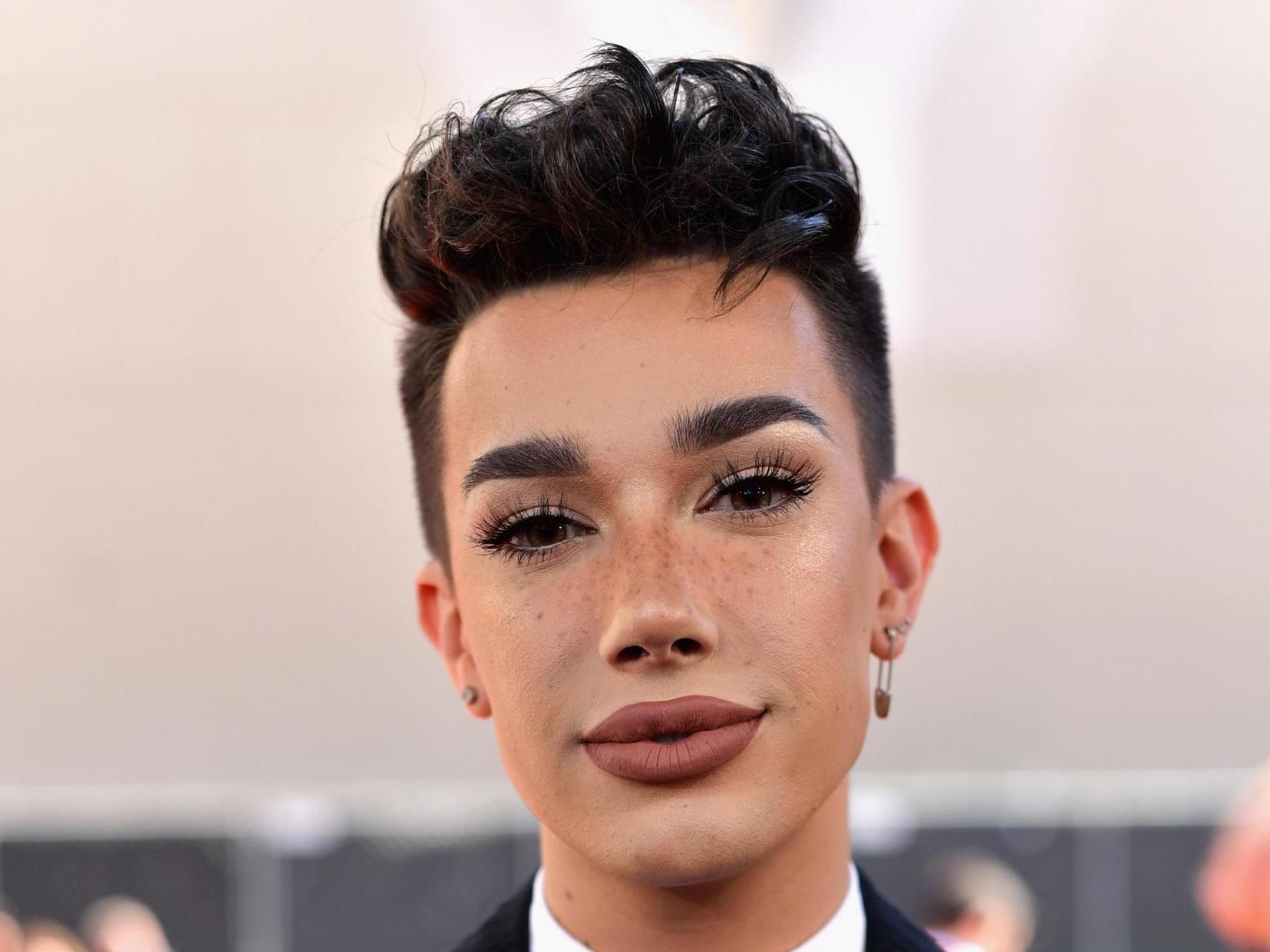 By the time Jamie Love turned 18 he was wearing make-up every single day. The entrepreneur and model was first introduced to beauty products years before, during professional photoshoots, but quickly started wearing it in his personal life too. "I was in a relationship where I was made to feel a little insecure so the make-up helped boost my confidence," he tells The Independent. Today he mostly just wears a light cover up, "concealer under the eyes or to cover a spot" but it is a regular part of his routine.
Although Love says men wearing make-up is common in the LGBT+ community, to which he belongs, he believes that it is becoming more common than ever before in a wide demographic of men. "I don't expect every male to be perfectly contoured any time soon," he teases. "But the stigma has definitely lessened, and that is a great thing."
There are early records of men using cosmetics across China and Japan from 3000BC onwards, staining their fingernails and skin with plant-based products. Ancient British warriors also covered themselves in blue, gaining the Roman nickname 'the painted ones', and Alexander the Great was mocked for opting for a little coverup before going into battle.
But hundreds of years later, even as society has become less ruled by binary gender rules, it is still generally accepted that most men would be pushed to remember to moisturise, let alone undertake a full beauty routine. This has left the make-up industry skewed towards women, and the men who dared to dabble in eyeliner considered flamboyant or subverting popular culture. 
Trends like punk, emo, goth, glam rock, and the new romantics of the 1980's, popularised by iconic figures like David Bowie, Prince and Boy George, used make-up as part of their uniform, but it was not considered the preside of the mainstream man. 
Today most men pictured wearing, or discussing, make-up in the media having largely been from the LGBT+ community. Who could forget Jonathan Van Ness espousing the benefits of colour-correcting cream on makeover series Queer Eye? Or viewers watching the phenomenal make-up skills of those competing on Ru Paul's Drag Race. Lest we forget Alaska Thunderf**k's withering comment: "These other girls are gonna say you have terrible make-up skills, you have no fashion sense and you're dumb as a rock. But they're wrong!"
The burgeoning community of male beauty YouTubers has also been largely dominated by queer men such as Jeffree Star and James Charles. Although both have fronted major brand campaigns like Maybelline and Covergirl, and boast millions of social followers, it wasn't taken as a sign that make-up was finally reaching the male masses. Not to mention most of the brands doing male-specific make-up lines were still high end: Tom Ford and Chanel don't exactly scream 'average British man'.
And even those that did do male-specific, products were largely marketed with terms such as "grooming", which make-up artist Jake Xu says makes it sound like you're "talking about a dog". 
But today, the tide finally seems to be turning. Perhaps the moment in 2019 when David Beckham appeared on the cover of Love Magazine wearing teal eyeshadow, beauty experts should have predicted it was a sign of things to come. If you can get a 44-year-old dad and former footballer (even if he is one of the most fancied men on the planet) on newsstands in eyeshadow, surely we should sit up and take notice?
On 2 January John Lewis & Partners became the first high street retailer to launch a male beauty counter – and the sales have already been described as "amazing". The pop-up concession is being run by War Paint For Men, an independent male beauty brand that launched in November 2018 and sells everything from anti-shine powder to foundation. 
The company received a £70,000 investment from Peter Jones and Tej Lalvani after its founder, Danny Gray, appeared on BBC's Dragon's Den last autumn, reflecting the profit potential industry experts are anticipating. 
The male-grooming business was valued at $57.7billion (£44.6billion) in 2017 (latest data available), but this figure is set to surge, according to Research and Markets, which predicts that the market will reach $78.6billion (£60.6billion) by 2023. 
"There is lots of noise surrounding men's make-up at the moment because everyone can see it's growing at such a quick rate," says Gray, who launched his brand after having spent 20 years wearing make-up to combat the symptoms of Body Dysmorphic Disorder. 
"I was bullied at school and wearing make-up literally helped me get out the door," Gray adds. "However, I never felt comfortable walking in store and purchasing a product and could not find a safe place online that related to me about application, so I created my own."
Gray describes the current surge in men's cosmetics as a "movement" rather than a trend. "The next stage is to continue to normalise men in the make-up space to the point where the everyday man can feel comfortable and confident incorporating it into their everyday routines," he says.
A new cohort of boutique brands have emerged too, like Benny Hancock, Mankind, Hims and Formen, all of which cater exclusively to men's beauty needs via ranges of concealers, brow pencils and BB creams.
Another brand dedicated to challenging the stigma attached to make-up for men is ShakeUp Cosmetics, launched by twin brothers Shane Carnell-Xu and Jake Xu. Born in Beijing, the duo hope to normalise male beauty products in the western world, not least because they want to combat the damaging belief that make-up is a purely feminine pursuit but because men have different needs when it comes to their skin. 
"Men are massively underserved in this sector, and we have both used make-up since our teens to hide the symptoms of rosacea (where the skin turns red), but never found products that were suited to us.
"Beauty has no gender, but skin does," Jake says, citing a 1975 study that found men's skin is typically 20 per cent "thicker" than women's. Men also have larger pores, he adds, and their complexion tends to be more oily. "We spotted a gap in the market," Jake adds. 
While the arrival of a men's make-up counter in John Lewis, a high-street department store synonymous with Middle England isn't revolutionary, it certainly shows the male make-up industry is starting to move into the mainstream. Brands are acknowledging there are profits to be made, and customers to be served. Even if the pop-up is only open till February.
Join our commenting forum
Join thought-provoking conversations, follow other Independent readers and see their replies