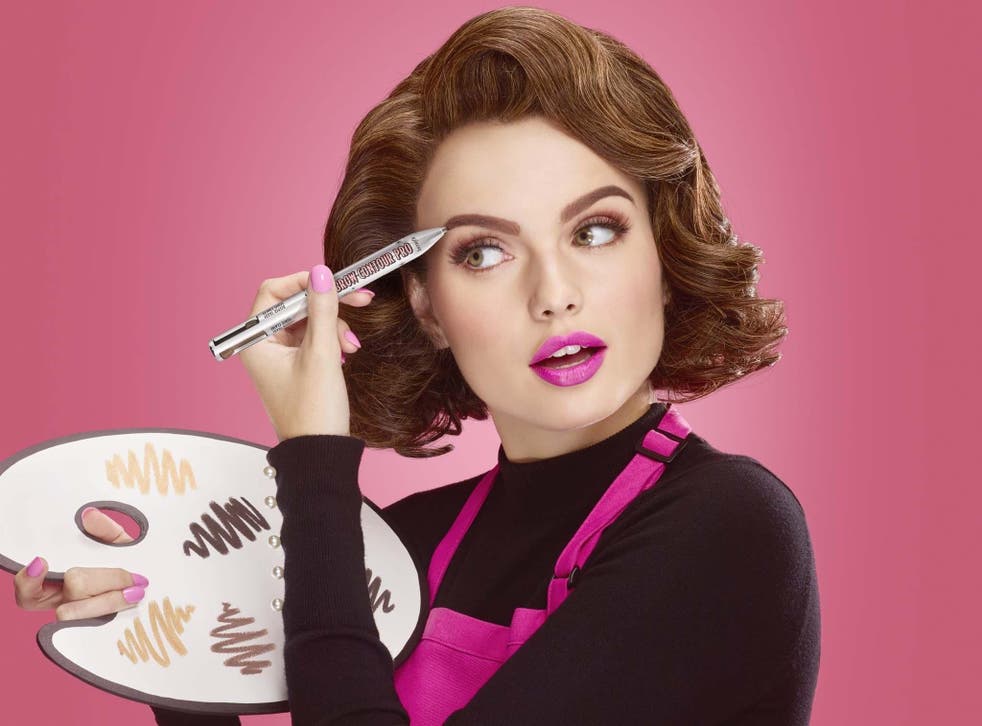 Beauty school: the rise of stationery-inspired cosmetics
Unleash your artistic potential with a back to school vibe
From foundation pens to ballpoints, neon highlighters and mechanical pencils, we all love stationery, but why?
Perhaps it's the back-to-school, comforting feeling that you've got your life somewhat organised or the endless creative possibilities that come when you're armed with a beautiful new pen and a pristine pad of paper.
It makes sense then that the beauty world should tap into a concept that promises to unleash your artistic potential.
An industry that loves itself a bit of nostalgia, cosmetic brands have started taking inspiration from the stationery cupboards of our school days. Remember those four-colour retractable pens, where you clicked down each shade? Well, there's now a makeup version of that.
A product that wouldn't look out of place in your pencil case, Benefit's latest launch, the Brow Contour Pro, is arguably the brand's most genius invention yet.
The pen takes the same concept as the novelty school supply and applies it to your beauty routine by replacing the barrels of ink with four different shades of soft pencil.
Available in five different shades, each pen contains a lighter shade, deeper shade, highlighter and definer to help you carve out and contour your brows.
Earlier this year, Clarins also launched a similar product with a multi-functional pen that contains three colours of eyeliner and a lip liner.
Depending on the type of look you're going for there are three different versions to choose from. Harmony 1 includes black, blue and green eyeliners, as well as a deep nude lip liner, while Harmony 2 offers a more classic look with black, grey and brown eyeliners, and a bold red lip liner to finish.
A summer version called Miami is also available with black, turquoise and plum eye liner, and a bright pink lip liner.
The beauty world's obsession with back-to-school staples doesn't stop there though. Launching exclusively on Asos in June, Crayola introduced its very own cosmetics range inspired by its line of brightly coloured crayons.
Offering an impressive 58-pieces, which are all vegan, the range includes everything from face crayons and cheek crayons to colour-changing lip crayons, highlighters and mascaras available in a total of 95 shades.
Even better, the colour names are all taken from shades of Crayola crayons including Fuzzy Wuzzy, a dusty rose, Tumbleweed, a cool beige, and Outer Space, a metallic slate blue.
Join our new commenting forum
Join thought-provoking conversations, follow other Independent readers and see their replies