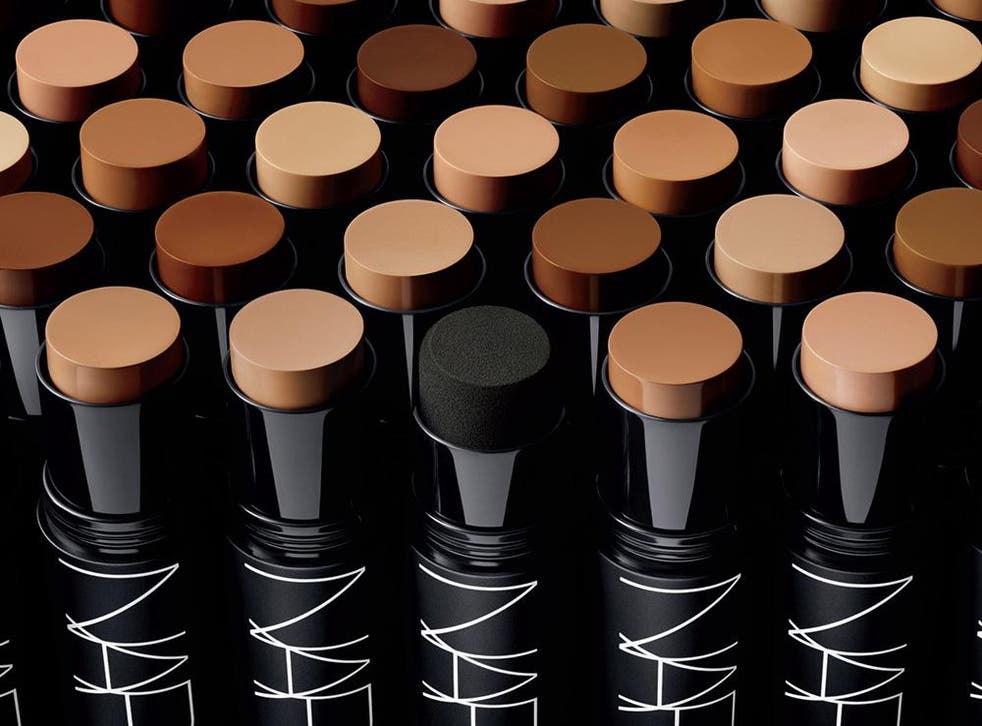 The fuss-free makeup trend making applying products on the move easier
They're the perfect solution to messy fingers
Applying makeup on the move – be it on the morning commute or in the back of a cab before an impromptu night out – is very much the norm for many women.
However, applying liquid foundation, concealers and lippies while in motion is a tricky skill to master, even for the most learned of makeup mavens.
Luckily, the beauty industry has solved all your travel tribulations with the introduction of a new generation of products designed with builtin sponge applicators.
Working even harder to offer an all-in-one solution that cuts out the need for carrying multiple brushes, and keeps your hands from getting mucky on a moving vehicle, these products make applying your base a breeze.
Simply throw them in your handbag for last-minute touchups or reach for them on those days when you'd prefer an extra five minutes in bed.
When it comes to foundation, stick formulas aren't anything new but this new breed of products designed with applicators is.
Beauty buffs will be pleased to hear that this list includes Estee Lauder's beloved Double Wear foundation, which now comes with fitted with a cushion tip to avoid pesky spills. Even better, the sponge is removable and can be washed with mild soap and warm water.
Alternatively, fans of traditional foundation sticks will enjoy Nars' offering which uses a built-in removable touchup blender to deliver an instantly smooth and soft-matte finish.
Simply apply the creamy formula to areas you want covered, flip the stick and blend the pigment into your skin with the teeny tiny sponge on the other end.
If blemishes or under-eye circles are your main concern, opting for a product like Maybelline's Instant Anti Age Eraser is your best bet.
The brand's most famous concealer, it evenly distributes the desired amount of product seamlessly using a handy sponge called a "Micro-Corrector Applicator".
On the back of its success, makeup maestro Charlotte Tilbury recently launched her own version too.
Described as working like a pair of Spanx on your under-eye area, the Magic Away Liquid Concealer combines an innovative formula with a precision sponge to deliver a fuss-free airbrushed finish.
Register for free to continue reading
Registration is a free and easy way to support our truly independent journalism
By registering, you will also enjoy limited access to Premium articles, exclusive newsletters, commenting, and virtual events with our leading journalists
Already have an account? sign in
Register for free to continue reading
Registration is a free and easy way to support our truly independent journalism
By registering, you will also enjoy limited access to Premium articles, exclusive newsletters, commenting, and virtual events with our leading journalists
Already have an account? sign in
Join our new commenting forum
Join thought-provoking conversations, follow other Independent readers and see their replies