Man hits back at bosses for telling him to remove his make-up at work
"You can't tone down a masterpiece"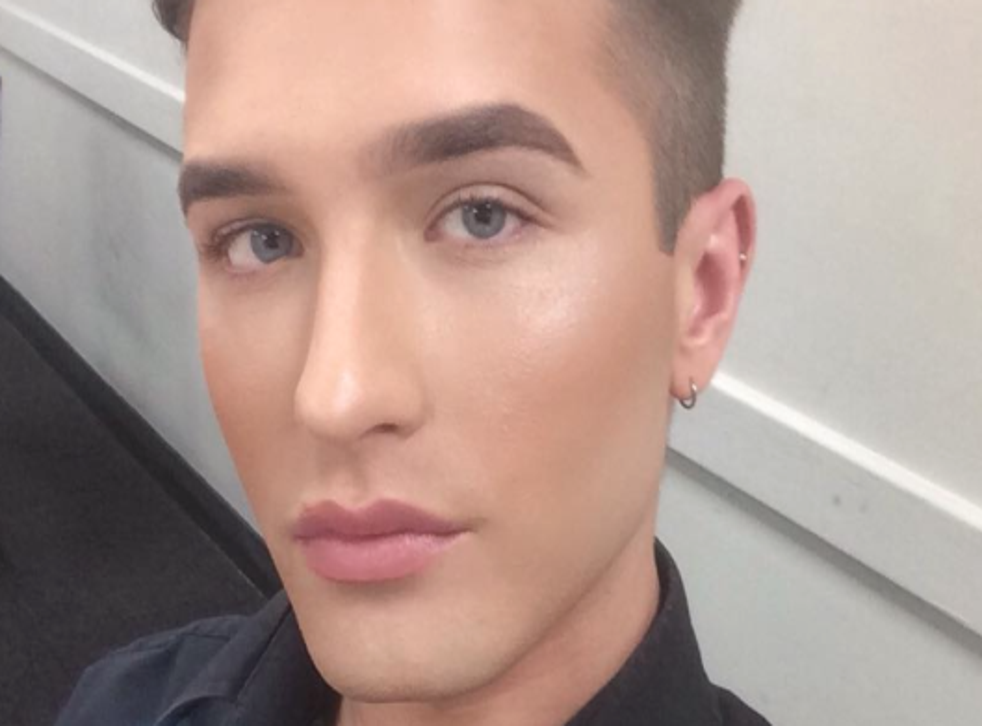 A male shop worker has criticised his bosses after claiming he was reprimanded for wearing make-up at work.
But his employer, Currys PC World, has insisted that it was a store-level misunderstanding, and that the company is "proud of its diverse workforce".
Scott Laplanche, 20, from Wakefield, West Yorkshire, says that while he was at work, he was asked to remove his make-up, and believes the request was discriminatory given that his female colleagues "wear more make-up than he does."
Messy desks could be a sign of genius
Although he had worked in the shop for around nine months and had never been told off for wearing make-up before, Laplanche says that new management told him to remove it completely. After refusing, they then told him to "tone it down."
Maddened by the request, Laplanche took to Facebook to share his disdain, which has since been shared more than 3,000 times.
"Before I explain my frustrations, you need to bear in mind that.. There isn't any make-up policy at work," he wrote.
"Also, a lot of my female colleagues wear more makeup than I do.
"With that in mind, I've been working here for about 8/9months and I've never been reprimanded on my makeup before. Actually quite the opposite.. some managers have supported me and complimented my makeup.
"However recently we've had to go under new management.
"Earlier on in the week I came to work as my fabulous self and was told to take off my makeup.
"I was quite shocked… After I refused, I'm getting told to tone it down? Excuse me? Tone it down? You can't tone down a masterpiece.
"I felt this was discriminatory?"
Laplanche went on to explain that he shouldn't have to take off his make-up while his female colleagues are able to come to work wearing it.
And he also included an image he claims was taken moments after the disagreement showcasing a fairly natural make-up look.
"'This is 2017, a time of year where we celebrate Pride throughout summer and I look hella hot so deal with it!" he added.
"It's wrong to blatantly discriminate for whatever reason that may be."
A spokesman for Currys PC World said: "This was a local store level misunderstanding that is being dealt with internally. Scott takes pride in his appearance and Currys PC World is proud of its diverse workforce."
Register for free to continue reading
Registration is a free and easy way to support our truly independent journalism
By registering, you will also enjoy limited access to Premium articles, exclusive newsletters, commenting, and virtual events with our leading journalists
Already have an account? sign in
Register for free to continue reading
Registration is a free and easy way to support our truly independent journalism
By registering, you will also enjoy limited access to Premium articles, exclusive newsletters, commenting, and virtual events with our leading journalists
Already have an account? sign in
Join our new commenting forum
Join thought-provoking conversations, follow other Independent readers and see their replies