Marilyn Monroe's JFK 'happy birthday' dress sells for record $4.8m
It had previously been sold in 1999 for $1.27m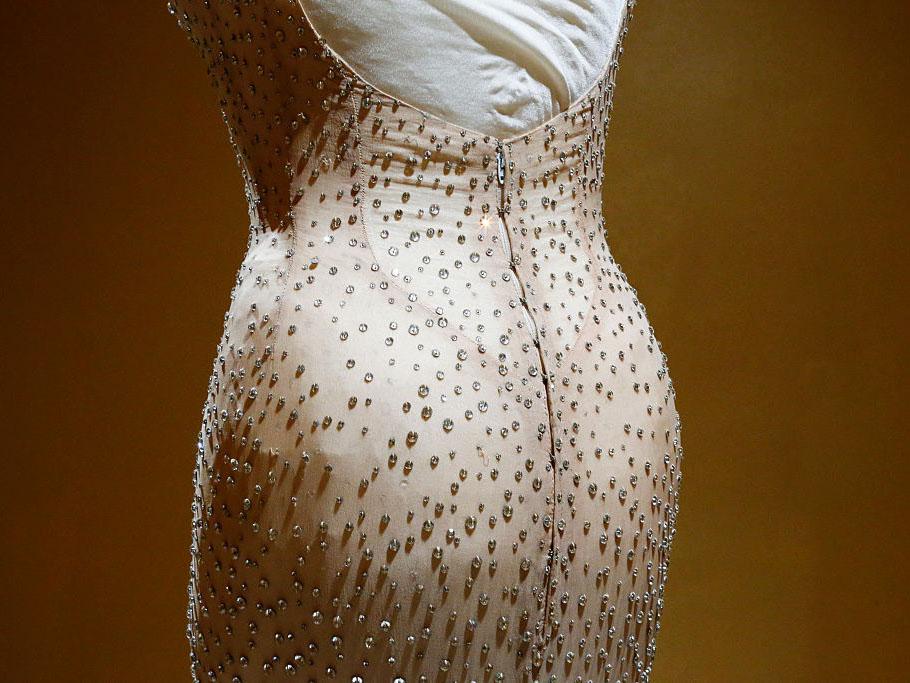 The sheer, figure-hugging dress Marilyn Monroe wore to serenade President John F. Kennedy for his 45th birthday has sold for a record $4.8 million.
With a pre-sale estimate of $3m, the flesh-coloured dress went under the hammer at Julien's Auctions in Los Angeles and was snapped up by museum chain Ripley's Believe It Or Not.
"We believe this is the most iconic piece of pop culture that there is," Edward Meyer, vice-president of Ripley's Believe It Or Not told the Press Association.
"In the 20th century I cannot think of one single item that tells the story of the 1960s as well as this dress. It's a new world record for a dress."
Outselling the previous most expensive dress sold at auction – Monroe's white gown from The Seven Year Itch which went for $4.6m in 2011 – it was presented on a custom-made mannequin designed to match the actresses exact body measurements.
Featuring more than 2,500 hand-stitched crystals, the dress was so tight fitting that Monroe was said to have been sewn into it before she performed for Kennedy on 19 May 1962.
The act sparked rumours of an affair between the pair and it was one of her last public appearances before her untimely death.
Unseen photographs of Marilyn Monroe
Show all 8
"This dress, this story, this momentous occasion represents a defining moment in history," said Martin Nolan, executive director of Julien's Auctions.
"This auction will remind the world why Marilyn Monroe remains an icon."
According to Ripley's Believe It Or Not the happy birthday dress is likely to go on display in Hollyood before moving to different branches around the world.
Join our commenting forum
Join thought-provoking conversations, follow other Independent readers and see their replies