The Independent's journalism is supported by our readers. When you purchase through links on our site, we may earn commission.
Marks & Spencer launches 'easy dressing' range for children with disabilities
The garments are made with extra space for casts and pockets for feeding tubes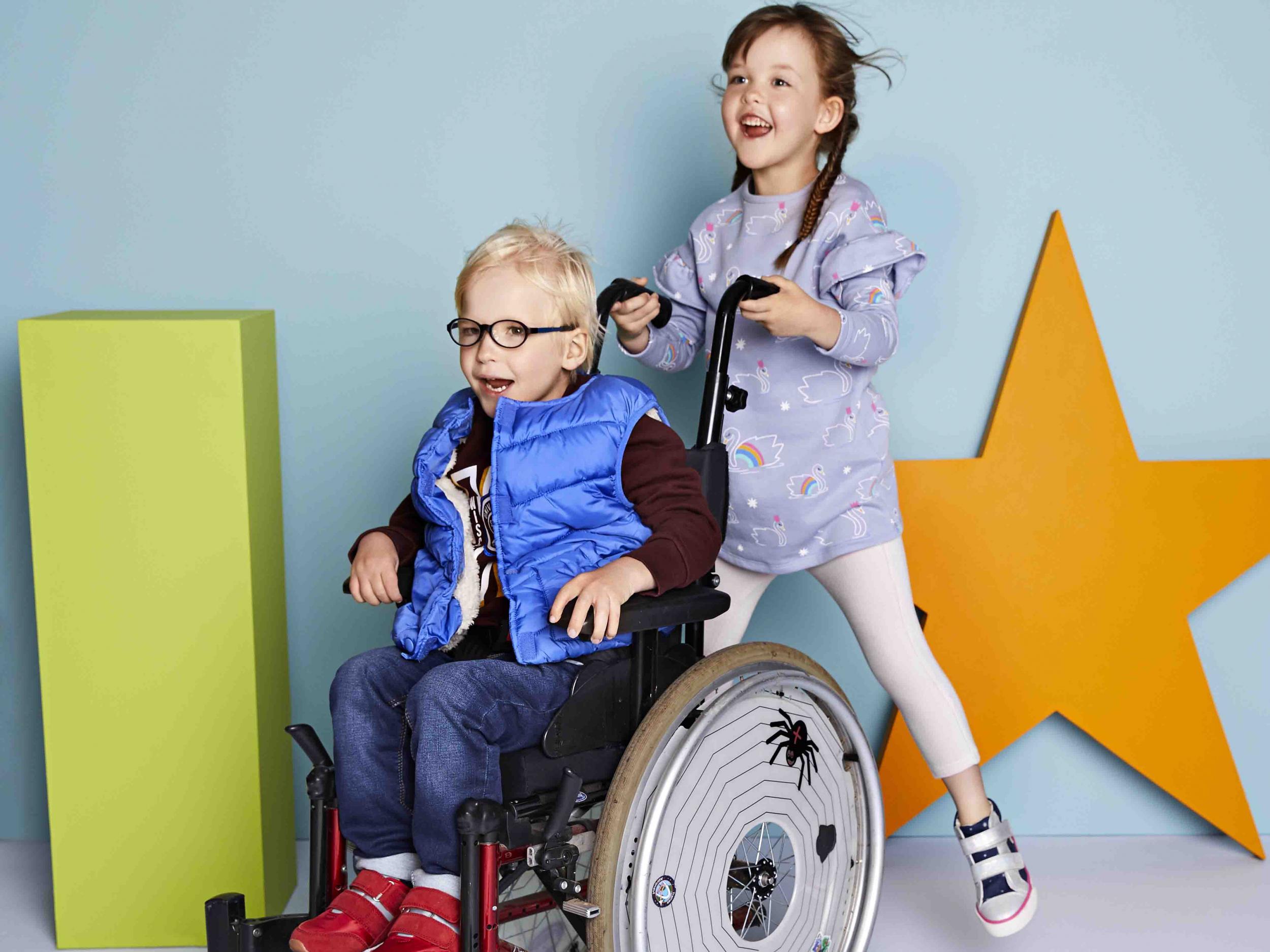 Marks & Spencer has been praised by thousands online after launching a clothing range specifically designed for children with disabilities.
The supermarket and fashion retailer has achieved what is said to be a "high street first" with the launch of its "easy dressing" range.
Designed to make getting dressed less stressful for children and their parents, the line is made with special needs in mind, and includes clothes made with extra space for casts as well as ones with discreet pockets for feeding tubes.
The garments are also made using the softest materials with as few seams as possible and hidden care labels so that they won't irritate sensitive skin.
"We've absolutely loved working on this project and are proud that every product started from listening to mums and dads," said Rebecca Garner, kidswear designer at Marks & Spencer.
"Parents passionately told us that disabilities don't define their children, so the adaptations shouldn't define their clothes, it's why all the products are inclusively designed and modelled closely on our main collection.
"So whilst big sister might wear a dress with sequins, the little one who wants to match but has sensory needs will have a softer glitter. Offering great value has been a key consideration and parents purchasing Easy Dressing products will never pay more."
Dr John Chang, consultant paediatrician at Croydon Health Services NHS Trust who advised on the range added: "As a doctor you can help parents with a range of complex issues, but sometimes it's the little things – like finding a jumper your child will actually wear – that can make the biggest difference.
" It was a brilliant experience to consult on the range and help explain the physical requirements for the products, I know for some parents this will be lifechanging and I look forward to seeing how it develops."
To show just how many people will benefit from the new launch, Marks & Spencer enlisted the help of a diverse range of young models with disabilities like Down's Syndrome, cerebral palsy and hip dysplasia.
The easy dressing range is also affordable, ranging from £3 for a baby's bodysuit to £36 for a child's winter jacket.
Currently, the line caters to children from newborn to age 16.
After unveiling the range on its Facebook page, Marks & Spencer has received thousands of positive comments from parents.
"Hats off to you M&S at last some recognition that there is a huge market out there. I shall definitely be purchasing from you and support this range!" one person wrote.
Another said: "Brilliant idea. Well done Marks and Spencer. Let's hope more stores decide to do the same. These parents have enough to deal with, without struggling to find clothes for their gorgeous children."
A third added: "My daughter was born in 1990. What I would have done for this special range of products back then!!! I am so happy for parents now that you are helping them to make any disability a little bit easier."
Join our commenting forum
Join thought-provoking conversations, follow other Independent readers and see their replies