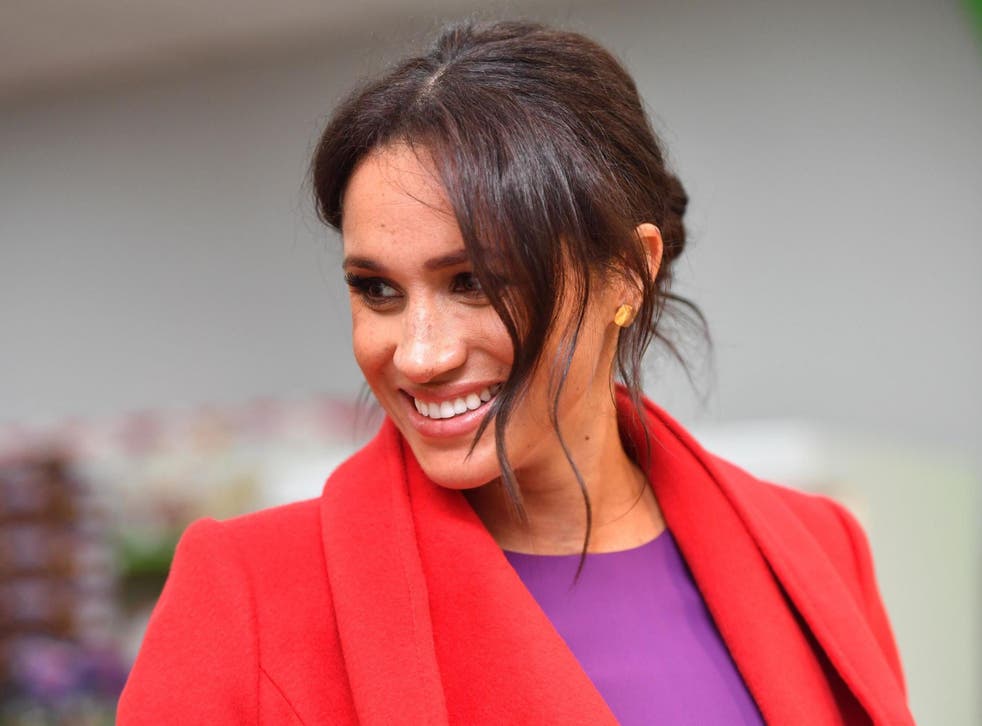 Meghan Markle named most powerful celebrity dresser of 2019
Shirt dresses worn by duchess during royal tour led to surge of online searches
The Duchess of Sussex has been named the most influential celebrity dresser of the year.
Lyst, the global fashion search platform, has released its annual "Year in Fashion" report, detailing the sartorial trends, patterns and movement that defined 2019.
The report outlines which celebrities proved to be the most powerful dressers of the year, leading to surges of online searches for particular items, styles and brands.
Meghan Markle has topped this year's list, having placed third behind Kim Kardashian and Kylie Jenner in 2018.
Lyst states that on average, the duchess' fashion choices over the past 12 months caused a 216 per cent increase in searches for similar garments.
All Meghan Markle's outfits during royal tour to South Africa

Show all 22
Furthermore, the royal's affinity for shirt dresses during her recent royal tour with Prince Harry and Archie to South Africa led to a 45 per cent increase in searches in that category of clothing.
After Meghan met Archbishop Desmond Tutu wearing a blue and white silk Club Monaco dress, the item sold out in under 24 hours and led to a 570 per cent spike in searches.
Meanwhile, the J Crew skirt she wore while meeting South African activist Sophie Williams-De Bruyn resulted in a 102 per cent increase in online searches for the American retailer
Coming in number two on the list is Call Me By Your Name actor Timothée Chalamet, who caused a stir at this year's Golden Globes when he arrived wearing an embellished Louis Vuitton bib.
After he wore a suit by French fashion designer Haider Ackerman, there was an 806 per cent spike in searches for the label.
Other notable celebrities featured in the Lyst report include actor Zendaya, who sparkled as Cinderella at this year's Met Gala; singer Billie Eilish, who has become synonymous with baggy, neon clothing; and rapper Cardi B, who was unrecognisable at Paris Fashion Week when she wore a floral head-to-toe Richard Quinn design.
Here are the top 10 celebrity power dressers of 2019, according to the Lyst "Year in Fashion" report:
Meghan Markle, Duchess of Sussex
Timothée Chalamet
Zendaya
Billie Eilish
Cardi B
Lisa, Blackpink
Kylie Jenner
Lizzo
Harry Styles
Billy Porter
For all the latest fashion news, click here.
Join our new commenting forum
Join thought-provoking conversations, follow other Independent readers and see their replies