The Independent's journalism is supported by our readers. When you purchase through links on our site, we may earn commission.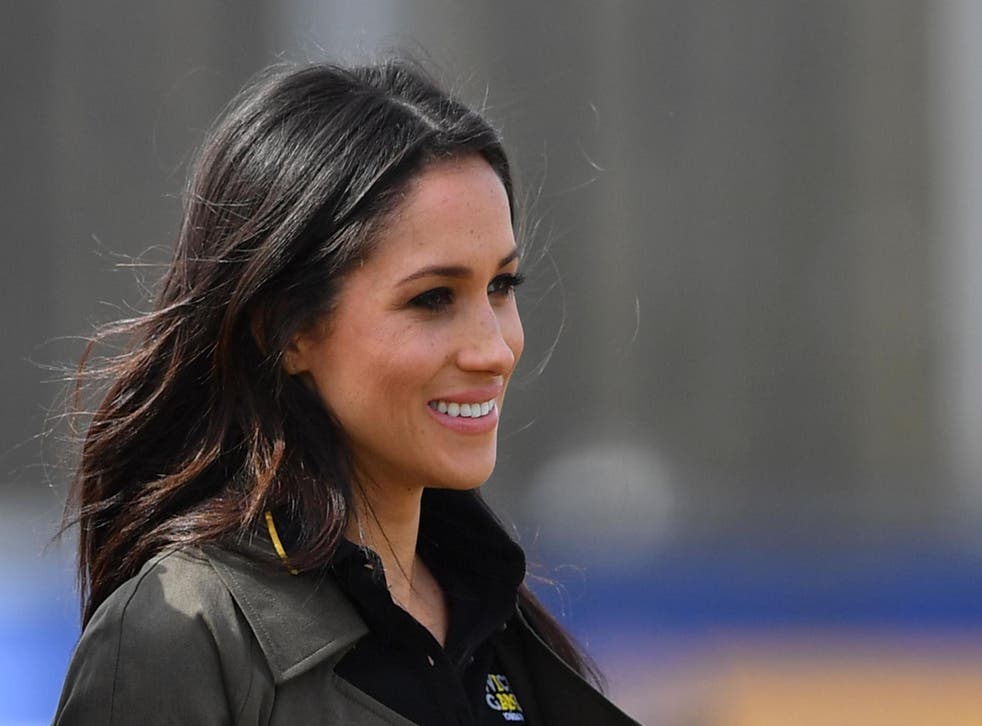 How Meghan Markle is impacting the fashion industry
Meghan Markle is already a fashion icon 
Meghan Markle may not be a royal for another few weeks but that doesn't mean her influence, especially on the fashion world, is waiting for the big day.
As Markle increasingly steps out for public appearances, it is hard not to gawk at her wardrobe - which already looks like it's undergone the royal treatment.
And these enviable outfits have not gone unnoticed as the "Meghan effect" has already begun to take place.
The impact of Markle's status as a new fashion icon to follow is proven by the numerous fashion blogs dedicated to the American actress and what she wears.
Featuring and identifying every accessory and wardrobe staple, with links to where to buy them, these sites dedicate themselves to helping Markle fans dress just like their newest fashion inspiration.
Editors Amanda Dishaw and Christine O'Brien Ross of one of these sites, Meghan's Mirror, told The Independent: "Meghan is quickly becoming a fashion icon. Her style is modern and on-trend, while still remaining down-to-earth and relatable. People love that her style is familiar, and we could dress in similar outfits for our every day, 'non-royal' lives. She has an extremely high profile, thanks to her new husband-to-be, and she is using that to showcase what a 21st century woman looks like."
As to why Markle's style has become so popular, they said: "People love that Meghan is so relatable. She is just like us - an American girl from a modern family and a normal upbringing! And yet, she magically captivated the world's most eligible bachelor! People want to capture that magic for their own lives, and the easiest way to do that is through fashion. Because we can apply her style to our non-royal lives, we feel a little more connected with her and a bit more 'royal.'"
And the impact on brands is already evident - similar to the "Kate effect," which refers to the frenzy shoppers go into whenever Kate Middleton steps out in an outfit, the "Meghan effect" has already seen outfits worn by Markle sold out within minutes.
During a recent public outing, Markle opted for a black "Jackie O" dress by the brand Black Halo. A spokesperson for the brand told us: "The dress sold out in less than 10 hours after MM wore it, and the brand has had to work overtime to keep replenishing stock in it."
The same is true for multiple other outfits the former Suits actress has been spotted wearing since her engagement to Prince Harry was announced - including the jacket she wore the day of the announcement.
The white belted coat, created by Canadian brand Line The Label, was so popular after Markle wore it that the brand's website crashed. The brand has since renamed the coat the Meghan in her honour.
Other pieces, from both well-known and lesser-known brands, have also sold out within hours or days after Markle's worn them, proving just how influential she already is on the fashion industry.
For pieces that aren't affordable, brands have been quick to create knock-offs.
Bojana Sentaler, the founder of Canadian outerwear brand Sentaler, the brand of Markle's jacket worn to church services on Christmas day, told Reuters during London Fashion Week: "The Meghan Markle effect is definitely real.
"Since she wore the wide collar wrap in camel colour on Christmas Day, the coat sold out instantly and we had an enormous demand for Sentaler that day, as well as for many days after that. We were shipping coats all over the world.
And, according to David Haigh, the chief executive officer of London consulting firm Brand Finance, who spoke to WWD, the Markle effect is already quite lucrative for brands she endorses - as he values the net present value to brands as £150m ($212m).
For example, searches for the luxury Strathberry bag she used during her first official engagement increased 2,044 per cent, according to data from Hitwise, with stock selling out in 11 minutes.
Prince Harry and Meghan Markle – in pictures

Show all 55
The Markle effect is only expected to grow as Meghan Markle finds herself increasingly in the public eye - and once the designer of her wedding gown for her royal wedding on May 19 2018 is announced.
Stylish, classy, and unafraid of taking risks, the newest royal has officially become the world's fashion inspiration.
Register for free to continue reading
Registration is a free and easy way to support our truly independent journalism
By registering, you will also enjoy limited access to Premium articles, exclusive newsletters, commenting, and virtual events with our leading journalists
Already have an account? sign in
Register for free to continue reading
Registration is a free and easy way to support our truly independent journalism
By registering, you will also enjoy limited access to Premium articles, exclusive newsletters, commenting, and virtual events with our leading journalists
Already have an account? sign in
Join our new commenting forum
Join thought-provoking conversations, follow other Independent readers and see their replies