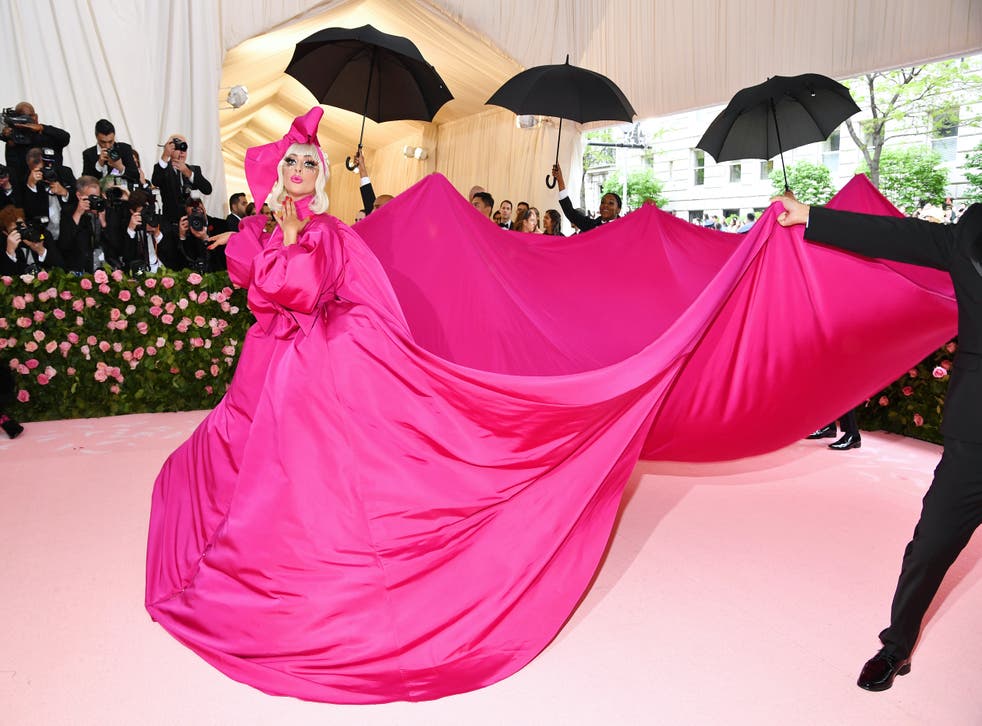 The Met Gala to return with two-part celebration of American fashion with Amanda Gorman as possible host
The annual event was cancelled last year due to coronavirus
The Met Gala is set to take place this year after being cancelled in 2020 due to the coronavirus pandemic.
The annual fashion bash is usually held in May to celebrate the opening of the Metropolitan Museum in New York's headline exhibition.
Now, the museum has confirmed that the Met Gala will happen this year, but it will be delayed to September.
This year's exhibition will come in two parts, with the first called In America: A Lexicon of Fashion, which will open on 18 September.
Then, there will be a second part called In America: An Anthology of Fashion, which will open – as is tradition – on the first Monday of May in 2022.
The theme is inspired by the Canadian writer Witold Rybczynski's essay, Home: A Short History of an Ide, and will be a celebration of American designers, in addition to political, cultural and social events from the past year.
"I think that the emphasis on conscious creativity was really consolidated during the pandemic and the social justice movements," Andrew Bolton, the curator in charge of the Costume Institute, told Vogue.
"I really do believe that American fashion is undergoing a renaissance," he added.
"I think young designers in particular are at the vanguard of discussions about diversity and inclusion, as well as sustainability and transparency, much more so than their European counterparts, maybe with the exception of the English designers."
PageSix has claimed that the poet Amanda Gorman and CFDA chairman Tom Ford are being eyed up as potential hosts for the 2021 event.
Gorman, the 23-year-old who performed at Joe Biden's inauguration, appeared on the cover of  Vogue's May issue.
Typically, the event has a different theme every year, but the dress code is always black-tie.
The 2020 Met Gala was themed "About Time" and was due to be co-chaired by Louis Vuitton creative director Nicolas Ghesquière, Lin-Manuel Miranda, Meryl Streep, Emma Stone and Anna Wintour.
The original 2020 event was postponed indefinitely on 16 March last year. The exhibition "About Time: Fashion and Duration" opened at New York's Met museum on 29 October, after the museum reopened in August.
Instead of an in-person gala, Vogue live-streamed a digital event – A Moment With the Met – on 4 May, the original 2020 date.
Join our new commenting forum
Join thought-provoking conversations, follow other Independent readers and see their replies