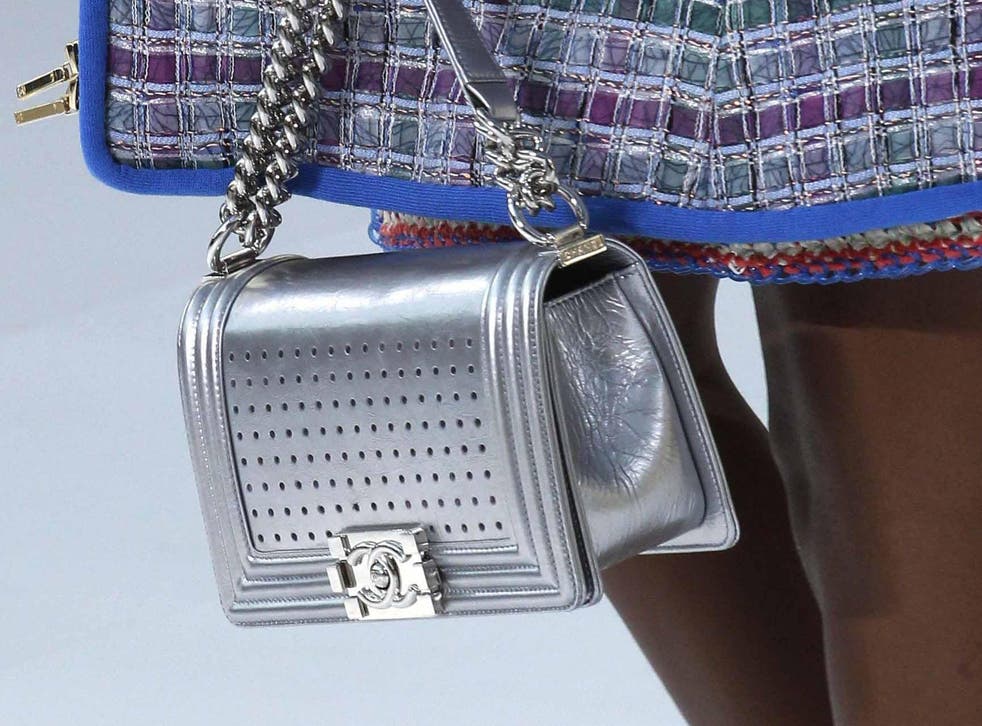 Metalhead: How to wear this season's shiniest bag trend
It's the perfect way to liven up your outfit
A new season calls for a new handbag and while every season brings with it a raft of trends, this time round it's all about metallics.
That's right, it's time to ditch your trusty black carryall in favour of something shiny (quite literally) and new.
Once considered a dangerous choice because of its association with iconic 80s style, a metallic finish has since become a relative staple of modern girl barb.
From gunmetal to silver, gold and shiny pastels, it's the mix of unique shapes, fabrics and colourways that make it feel so contemporary and now.
For more enlivening shades designers like Fendi, Altuzarra and Trussardi injected their bags with a little fun.
At Fendi, this meant offsetting classic hues with metallic green or pink, brocade flowers, guitar-style straps and doodles. While Altuzarra finished its saddle bags in royal blue snakeskin.
For a more traditional take, gold scales topped Louis Vuitton's mini bags with a contrasting 'LV' emblem and Chanel offered up its classic styles with metallic silver.
Similarly, models at Kenzo carried silver chainmail slouchy bags while at Marc Jacobs it was all about snakeskin shoulder bags fitted with opposing gold chain handles.
Whichever shade you go for, metallics are the perfect way to liven up the most lacklustre of outfits. Can't escape your favourite pair of jeans and a tshirt? Then the addition of a burnished bag could be the answer you're looking for.
Of course, silver, gold and bronze are the most versatile shades but don't be afraid to play with colour too.
A word of warning here though, make sure the bag you choose doesn't go too overboard on shine as too much glare can make it look a little cheap.
Join our new commenting forum
Join thought-provoking conversations, follow other Independent readers and see their replies