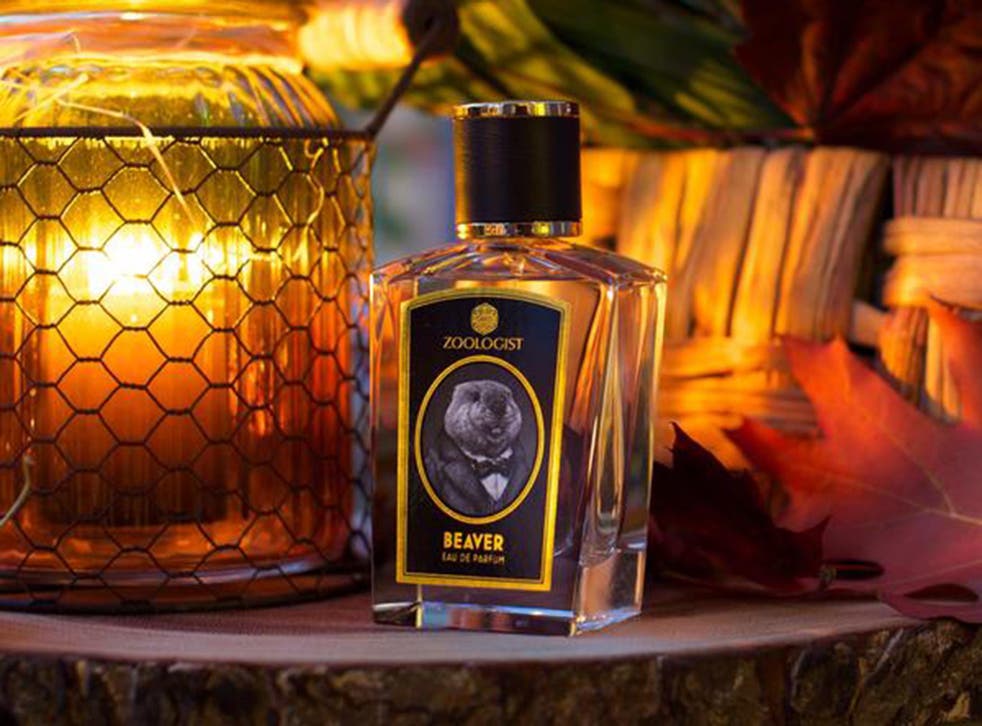 Bottled beaver and a spray of rhino: Millennials swap floral perfumes for animal fragrances
Floral notes and citrus vibes are out, animal funks are in
Dave Maclean
Wednesday 26 October 2016 09:48 Comments
Millennials have decided they want to smell like animals and one man has created a beaver aftershave to try to corner the market.
Minimalist and clean fragrances are giving way to "animalic" scents, according to the New York Times fashion section, as "Millennials reclaim their beastly odours in an age of technological detachment".
Videogame designer Victor Wong began experimenting with the bold fragrances in 2012, and created a cologne called Beaver to capture "the essence of beaver", which is described as having a "peppery, sweaty funk".
The "challenging" potion has now been updated for 2016 with light river notes to make it more wearable.
He has released six other perfumes including one called Bat - which smells like cave dirt, musk and overripe figs.
Other aftershaves in the line-up include Hummingbird, Macaque, Rhinoceros, Panda and Nightingale.
The New York Times said demand for fauna-inspired scents is now "cresting", with many different companies trying to get in on the trend.
Research by perfumer Barbara Herman found that many vintage perfumes rely on a base accord called animalis, from the 1920s.
The golden liquid reportedly smells like "body odor, dirty scalp, perspiration, butter and a horse stable".
While it sounds intimidating, she has found success by combining bold, Animalis-style smells with lighter floral notes.
She told the paper: "It's like the tension between Beauty and the Beast. She's afraid but drawn, identified but repelled.
The best new autumn perfumes

Show all 10
"It is compelling now, especially with the internet, to remind ourselves that we are animals."
It's a bold new direction for an industry known recently for inoffensive citrus smells.
Some are going even further. Bruno Fazzolari and Antonio Gardoni recently teamed up on an experimental scent called Cadavre Exquis which has the whiff of dead bodies. It costs $245 a bottle.
Register for free to continue reading
Registration is a free and easy way to support our truly independent journalism
By registering, you will also enjoy limited access to Premium articles, exclusive newsletters, commenting, and virtual events with our leading journalists
Already have an account? sign in
Join our new commenting forum
Join thought-provoking conversations, follow other Independent readers and see their replies