Odd one out: How to wear mismatched earrings
Celebrate imperfection with mixy-matchy styling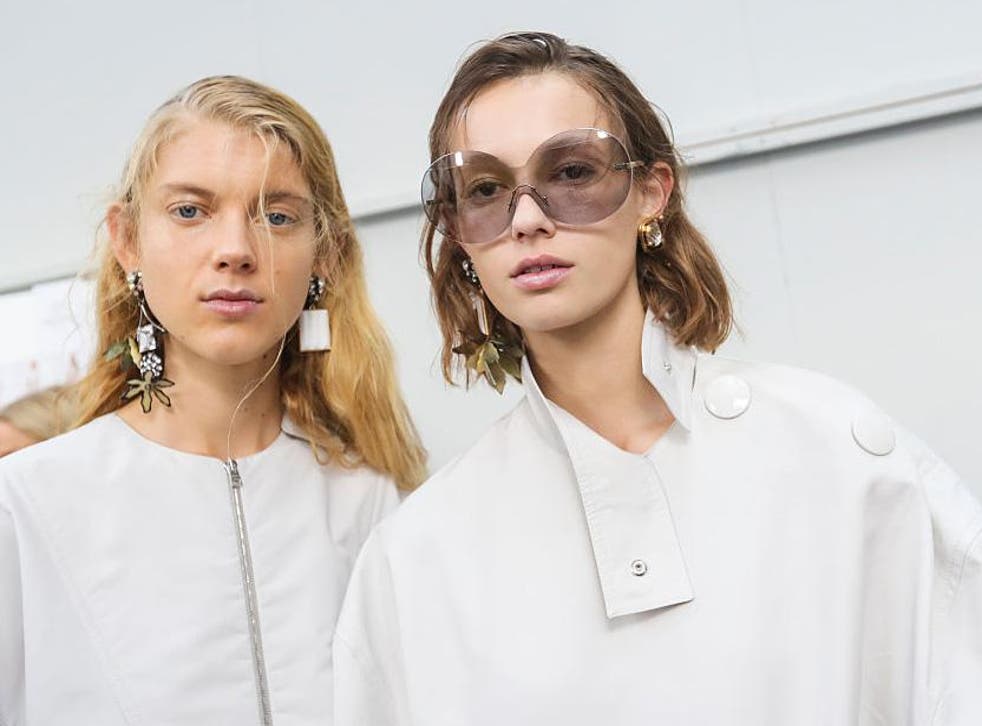 It's been a while since earrings stole the limelight but this season the concept of the curated ear is running the show.
From the rise of multiple studs to the lone ranger, earrings have resolutely returned to the fashion fold but, with a twist.
This time, it's all about those beautiful wrongs that somehow just feel so right.
Proving that clashing isn't reserved solely for prints, the runways attested that mismatched earrings deserve to have their moment too.
And, while losing one can feel disastrous this trend offers up a silver lining for those left behind.
At Marni, geometric shapes, gemstone studs and dangling jewels in white, red and emerald green contrasted perfectly against an almost-architectural collection bound by milky hues.
And the same can be said for Simone Rocha too. Here the buttercup yellows and cherry reds that adorned the designer's clothes reflected onto elongated drop earrings, baubles and oversized pearls.
For J.W.Anderson though, a master of all things cut and paste, the mismatch trend felt more daring. Here, the designer went big with metallic, jewel-encrusted and larger-than-life earrings that, in some instances, fell way beyond the collarbone.
Mismatched Earrings

Show all 8
While the inspiration behind this trend remains elusive, one can't help but relate it to fashion's enduring love affair with punk. Wearing lopsided earrings is offbeat, imperfect, cool and rebellious.
Now, I'm aware that this might sound like yet another frightening and unwearable fashion trend but, it's actually not that complicated.
Essentially, it's all about having fun and creating an element of the unexpected.
For those that are wary, mismatching can be done subtly with clashing studs that hold very small difference. In fact, you can even purchase sets designed especially for that purpose.
But if you're ready to take the plunge, the more unlikely the pairing the better.
Contrast colours in complimentary tones – think blue and yellow, black and white – or mix and match by exaggerated shape and size, the possibilities really are endless.
Register for free to continue reading
Registration is a free and easy way to support our truly independent journalism
By registering, you will also enjoy limited access to Premium articles, exclusive newsletters, commenting, and virtual events with our leading journalists
Already have an account? sign in
Register for free to continue reading
Registration is a free and easy way to support our truly independent journalism
By registering, you will also enjoy limited access to Premium articles, exclusive newsletters, commenting, and virtual events with our leading journalists
Already have an account? sign in
Join our new commenting forum
Join thought-provoking conversations, follow other Independent readers and see their replies