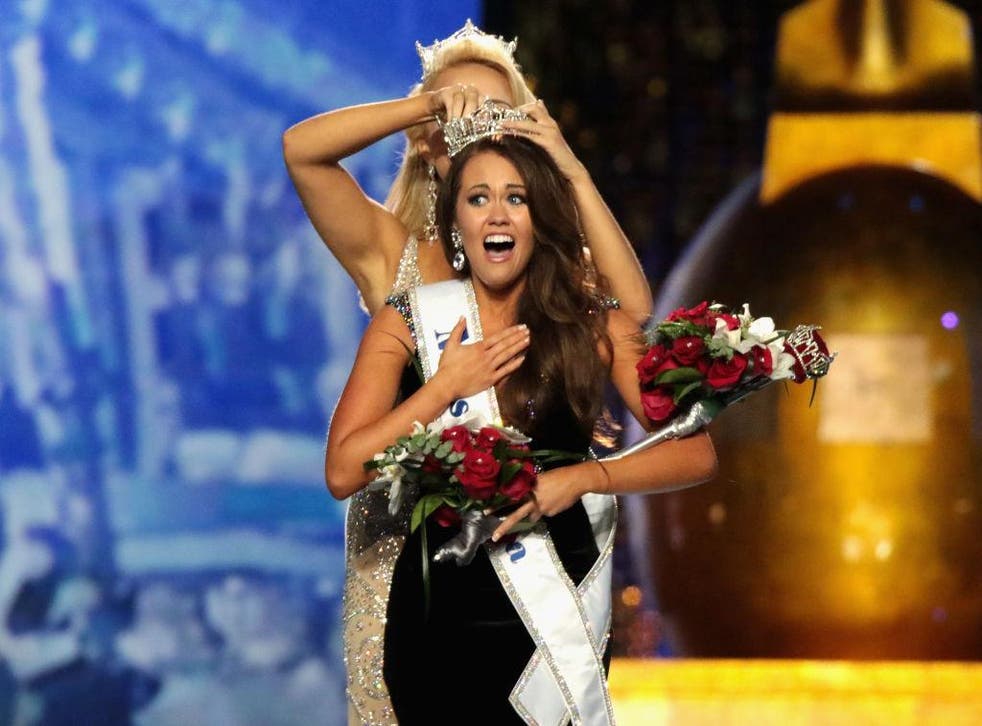 Miss America chair Gretchen Carlson announces competition will no longer judge women on how they look and scraps swimsuit round
'We are no longer a pageant. We are a competition.'
The Miss America pageant will no longer make contestants wear swimsuits and evening gowns as part of the competition, it has been announced.
The judges will not be placing any emphasis on the physical appearances of the women who take part, in an effort to make them feel more empowered.
"We are no longer a pageant," said Gretchen Carlson, chair of the Board of Trustees of the Miss America Organisation and former winner of Miss America, on Good Morning America. "We are a competition."
Instead of including a swimsuit portion in the competition, contestants will take part in a live interactive session with the judges, during which they'll be be asked to explain their passion, intellect and comprehension of the responsibilities that come with being crowned Miss America.
Furthermore, the section of the competition that involves the women wearing evening attire will also be eliminated from the proceedings.
Rather than wearing evening gowns, the participants will be asked to don an outfit that makes them feel confident in themselves and expresses their personal sense of style.
"We've heard from a lot of young women who say, 'We'd love to be a part of your programme but we don't want to be out there in high heels and a swimsuit,' so guess what, you don't have to do that anymore," Carlson said.
Nina Davuluri - the first Miss America winner from Indian background - dismisses barrage of racist abuse

Show all 3
"Who doesn't want to be empowered, learn leadership skills and pay for college and be able to show the world who you are as a person from the inside of your soul.
"That's what we're judging them on now."
Miss America has announced today that the organisation has partnered with IGNITE, a company whose principal aim is encouraging young women to engage in current issues and aspire to become the political leaders of the future.
"I'm passionate about female political engagement and it is my goal to empower women of all ages to pursue higher education, give back to their communities, and use their voice and voting power in the political process," said Cara Mund, who was named Miss America 2018 in September 2017.
While the decision to remove the swimsuit and evening gown portions of the competition has been widely praised, others have expressed that the event still needs to make a greater effort to become more inclusive and diverse by featuring women with a greater variety of body shapes and sizes.
Caroline Weinroth, who was crowned Miss Northern Virginia 2018, believes the organisation has taken a positive step in the right direction with the announcement.
"It's a bold move for the @MissAmericaOrg to cut [swimsuits] after nearly 100 years, but I'm excited to see a new era of #MissAmerica with emphasis on scholarship, talent, and the inner beauty of women," she tweeted.
Join our new commenting forum
Join thought-provoking conversations, follow other Independent readers and see their replies