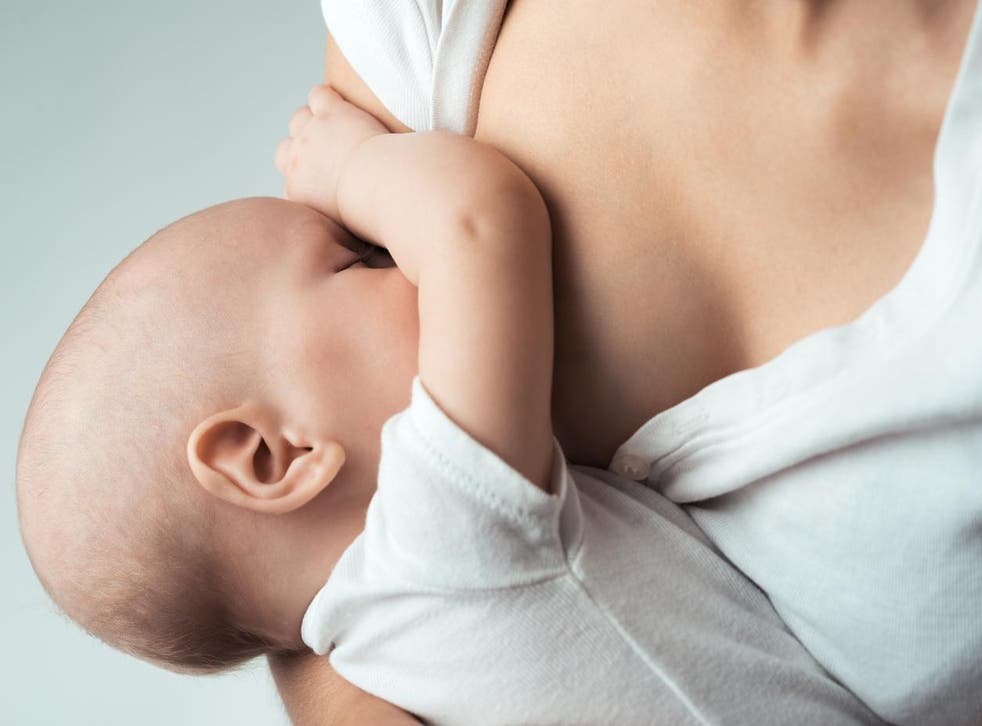 Mother stages 'nurse-in' after being kicked out of church for breastfeeding
The mother-of-three was forced to continue nursing her child in the toilets
Sarah Young
Monday 14 August 2017 09:34 Comments
A woman who claims she was kicked out of church for breastfeeding has come together with other mothers to stage a 'nurse-in' protest.
Amanda Zilliken was breastfeeding her four-month-old daughter at the back of Elevation Church when she says a volunteer turned on a flashlight and asked her to relocate to the 'mother's area.'
When she tried to carry on nursing, explaining to the volunteer that it was her right, Zilliken claims she was given little sympathy and taken to the ladies toilets.
"It embarrassed me and drew people's attention," Amanda told the Charlotte Observer.
"To take me to the mother's restroom was totally unacceptable, humiliating – and illegal."
The church is based in North Carolina where women are permitted by law to breastfeed in public spaces - even Pope France has said that it should be allowed in church.
"That's the way it is. You mothers, go ahead and breastfeed, without fear. Just like the Virgin Mary nursed Jesus," he said during a speech back in January.
Following the incident, Zilliken posted an image of the bathroom where she was forced to breastfeed her baby.
"I just got kicked out of church for breastfeeding with a cover on and directed to the bathroom ... shame on you Elevation," she wrote.
Within a week, the post has been shared more than 1,600 times and won the attention of Ariel Tauro – a breastfeeding activist who is now helping the mother-of-three organise a 'nurse-in' protest during Sunday worship this week.
"When she questioned the volunteer, she was told it is not about her own comfort, but the comfort of others,' says Kelsey Henderson, who is trying to raise money for Amanda to hire a lawyer.
"I want to make certain this does not happen to another woman at Elevation services. Not only should they have trained their staff better, there is no excuse for leading a breastfeeding mother to a bathroom.
"The goal of the lawsuit is to STOP the embarrassment and discrimination of breastfeeding mothers."
Elevation Church has since responded with a statement saying, ""We do not have a policy that nursing mothers can't be in the sanctuary. A volunteer had a conversation and felt both parties arrived at the same conclusion to exit mutually.
"We are sorry that this in any way offended anyone. We welcome everyone and anyone to attend Elevation church."
Register for free to continue reading
Registration is a free and easy way to support our truly independent journalism
By registering, you will also enjoy limited access to Premium articles, exclusive newsletters, commenting, and virtual events with our leading journalists
Already have an account? sign in
Join our new commenting forum
Join thought-provoking conversations, follow other Independent readers and see their replies