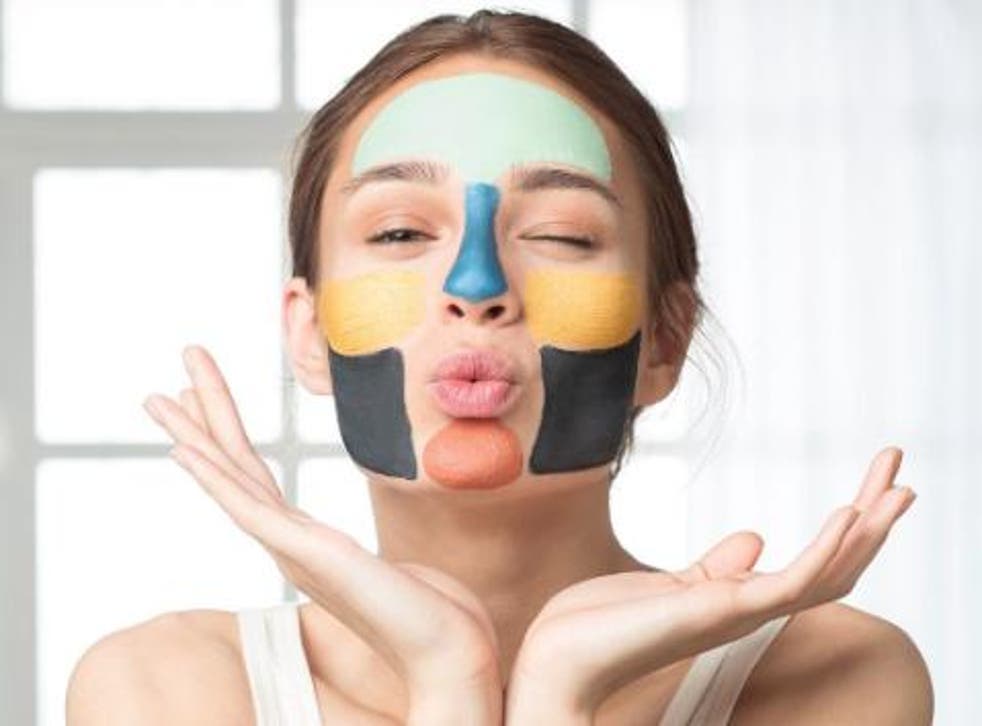 Mulitmasking: What is it and should you be doing it?
Why use one face mask when you could use five?
Spurred on by the K-beauty crew, multimasking is more than another crazy beauty trend, instead this one actually makes a lot of sense.
Common practice in South Korea, the idea is to combine treatments into "mask cocktails" so that you can tailor your application dependant on your skin's different dermal needs.
Whether your skin is characteristically dry, oily or combination, nobody's face is the same all over so, naturally, it seems sensible to treat each area separately.
Is your T-Zone looking oily but you've been suffering from dry patches on your cheeks?
Never fear, because instead of applying one mask and hoping for the best, this method means you can target different areas of your face all at once.
But, what types of masks should you be using to get your personalised skin remedy?
For the forehead, nose and chin – otherwise known as the T-Zone – a mask that is pore-clearing is best. As such, look out for clay or charcoal products that will help remove blackheads and draw out impurities. A word of warning here though: these types of mask can be drying, so use sparingly.
Your cheeks and lateral planes will thank you for a heavy dose of hydration, so for best results opt for masks that contain Vitamin C, peptides, collagen and anti-ageing properties. These will help to fight signs of sun damage and replace lost elasticity in the skin.
When it comes to your eyes, it can be easy to get scared off by the fact that the skin is so much thinner, but don't let that put you off. Patch masks specifically designed to target the under-eye area will help combat everything from fine lines to dark patches and even puffiness.
Register for free to continue reading
Registration is a free and easy way to support our truly independent journalism
By registering, you will also enjoy limited access to Premium articles, exclusive newsletters, commenting, and virtual events with our leading journalists
Already have an account? sign in
Register for free to continue reading
Registration is a free and easy way to support our truly independent journalism
By registering, you will also enjoy limited access to Premium articles, exclusive newsletters, commenting, and virtual events with our leading journalists
Already have an account? sign in
Join our new commenting forum
Join thought-provoking conversations, follow other Independent readers and see their replies