Highly insulting': Naomi Campbell condemns Elle Germany over 'back to black' issue
The magazine also mixed up two models from ethnic minorities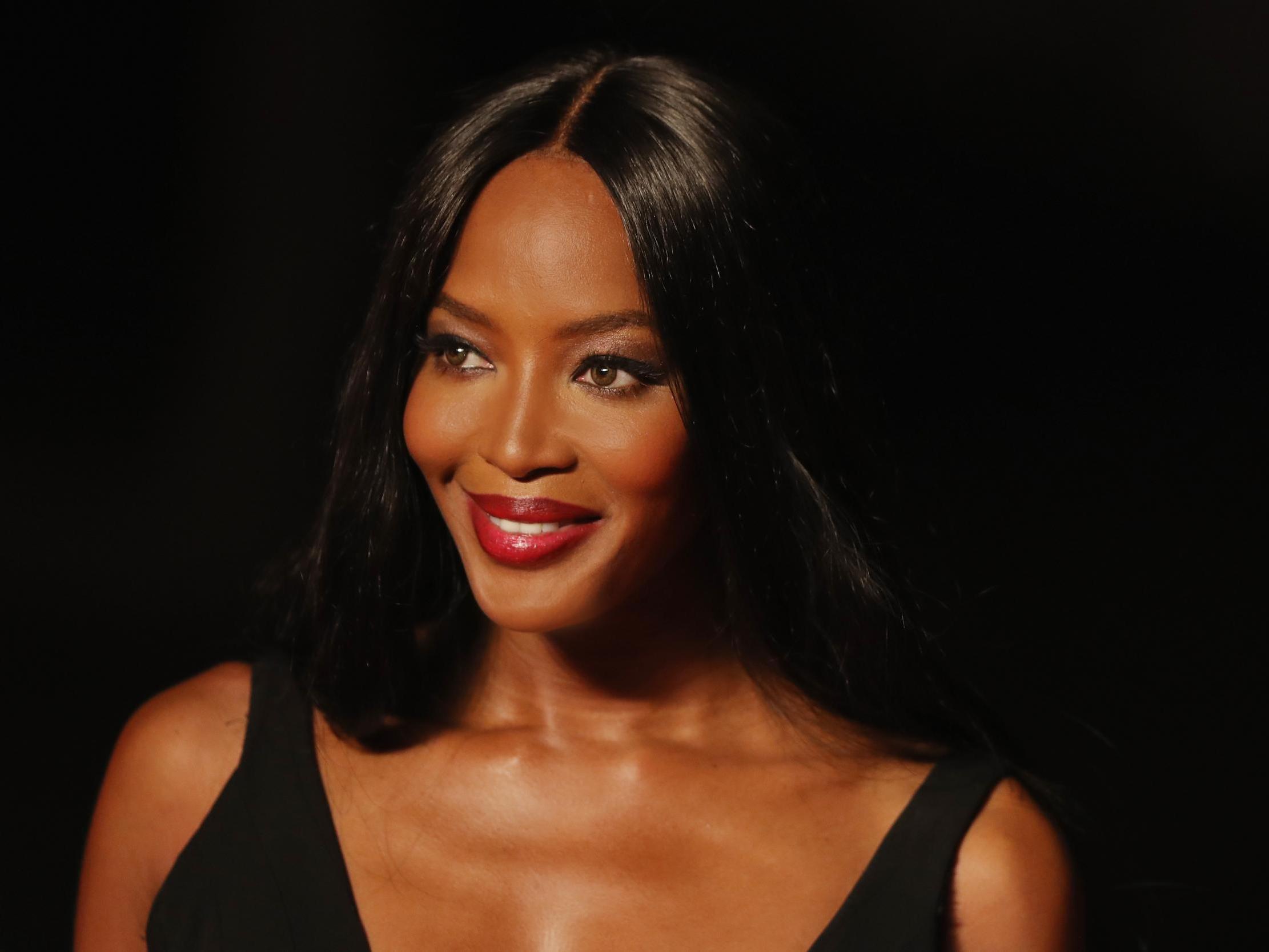 Elle Germany has apologised for its "Back to black" issue after Naomi Campbell called it "highly insulting".
The November 2019 issue – which featured a white model on the cover, despite a tagline that read "Models of colour were never in demand as they are now" – has been criticised for implying black models are a trend.
Elle Germany also came under fire from the industry for misidentifying model Naomi Chin Wing as Janaye Furman.
After the outcry, the magazine issued a statement from editor Sabine Nedelchev that acknowledged "several errors" in the issue.
On Facebook, 49-year-old Campbell addressed her criticism of the issue directly to Ms Nedelchev.
Supreme Models: Iconic black women who revolutionised fashion
Show all 11
"This makes me so mad to see," wrote the supermodel.
"I [am] here if you are not clear on the guidelines of diversity... Your mistake is highly insulting in every way.
"You go further to say that BACK TO BLACK, even if you [meant] the fashion it's misleading [in] your headline and type !! ! I've said countless of times we are not a TREND. We are here to STAY. It's ok to celebrate models of colour but please do it in an ELEGANT and RESPECTFUL way."
Campbell also called out Elle Germany's model mix up.
"I too in my career have seen pictures of other models called me just because of the [shared] colour of our skin. And recently [I've also] seen many pictures of models of colour being called #adutakech," she wrote, referring to model Adut Akech.
"Do you know what it feels like to do the job ( #naomichinwing) and not even be given the right name credit? Very disappointing to say the least.
"If you would like a conversation to [on] how to have a diverse mind we are here to sit and accommodate. It's very important for a publication to be culturally sensitive and give credit where it's due. We all need to unite on this matter," Campbell finished.
Ms Akech – who was featured in the spread – also expressed her disappointment with the publication via social media, posting a picture of the article on her Instagram story, captioning it "WTF!! This is sickening and makes me so furious."
The 19 year-old model also shared an image of the white model pictured on the cover of the same issue, writing "Take a good look at this cover and it sink in".
In the apology, Ms Nedelchev called the incident a "learning experience."
"It was wrong to use the cover line 'Back to black' which could be misconstrued to mean that black individuals are some sort of fashion trend.
"This obviously was not our intention and we regret not being more sensitive to the possible misinterpretations.
"Misidentifying the model Naomi Chin Wing as Janaye Furman is a further error for which we apologize. We are aware of how problematic this is.
"This has definitely been a learning experience for us and, again, we deeply regret any harm or hurt we have unwittingly caused."
Join our commenting forum
Join thought-provoking conversations, follow other Independent readers and see their replies