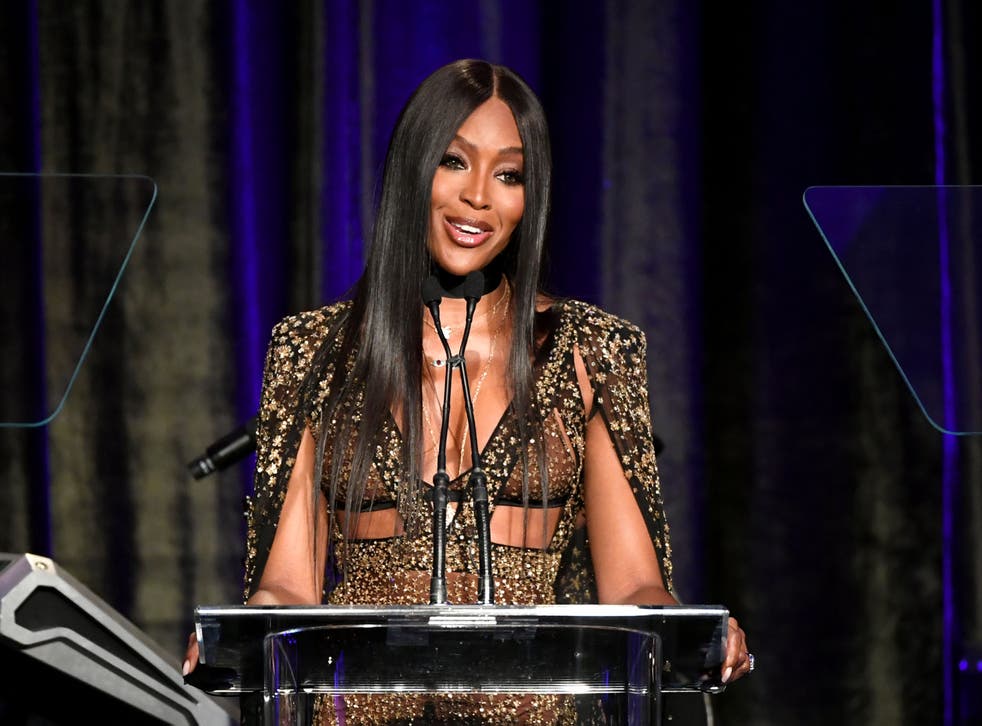 Naomi Campbell reveals the biggest mistake of her career in interview with Marc Jacobs
'I should have spoken out more,' model says
Joanna Whitehead
Tuesday 20 April 2021 10:51 Comments
Naomi Campbell has said that the "biggest mistake" she made during her career was not to advocate on behalf of other people of colour.
In a frank interview with designer Marc Jacobs for Interview magazine, in which the pair reflected on her career in fashion, the supermodel was asked what her biggest mistake was.
Admitting that there had been "so many", she said: "I should have spoken out more, but back then if you spoke out, people wouldn't work with you.
Jacobs said: "You mean speaking out in terms of your views on people of colour?"
Campbell replied: "Yeah."
Meanwhile, the south London native confessed that she couldn't remember the last time she washed the dishes, adding that she didn't consider "diva-ness as a negative".
She said: "I think divas are a good thing. I don't look at diva-ness as a negative.
"I had a conversation with Mariah [Carey], actually, and we were discussing that. Divas are allowed to be divas because they're bigger than this world in terms of their talent. I embrace divas," she said.
The 50-year-old added that the best gift she had ever received was her relationship with Nelson Mandela.
"It was an absolute gift to have President Nelson Mandela in my life for 20 years," she said.
Campbell has previously spoken out about being a victim of racism in the fashion industry, including one incident when she appeared on the cover of Vogue Italia.
Speaking on BBC Women's Hour in 2020, Campbell said she arrived at the shoot and was told by the makeup artist he did not have any foundation in her skin tone because they "didn't know she was black".
"He said he didn't have the foundation for me," the model continued. "He had to mix some colours that he had of foundations to make up own colour, and that consisted of a lot of grey."
Campbell explained that seeing the result on the cover of the magazine made her cry. "When that cover came out, I just cried," she said on the programme.
"I wanted so much to be on the cover of this publication so much... it was Italian Vogue actually. But I didn't want to be grey."
Speaking at the opening of Paris couture fashion week in 2020, Campbell called on the fashion world to address inequality within the sector, stating that the conversation was "starting now and will last as long as is needed".
"The time has come to build a more equitable industry with a good form of checks and balances. It is now more than ever compulsory to include them in a permanent way and not a transient one," she said.
Register for free to continue reading
Registration is a free and easy way to support our truly independent journalism
By registering, you will also enjoy limited access to Premium articles, exclusive newsletters, commenting, and virtual events with our leading journalists
Already have an account? sign in
Join our new commenting forum
Join thought-provoking conversations, follow other Independent readers and see their replies