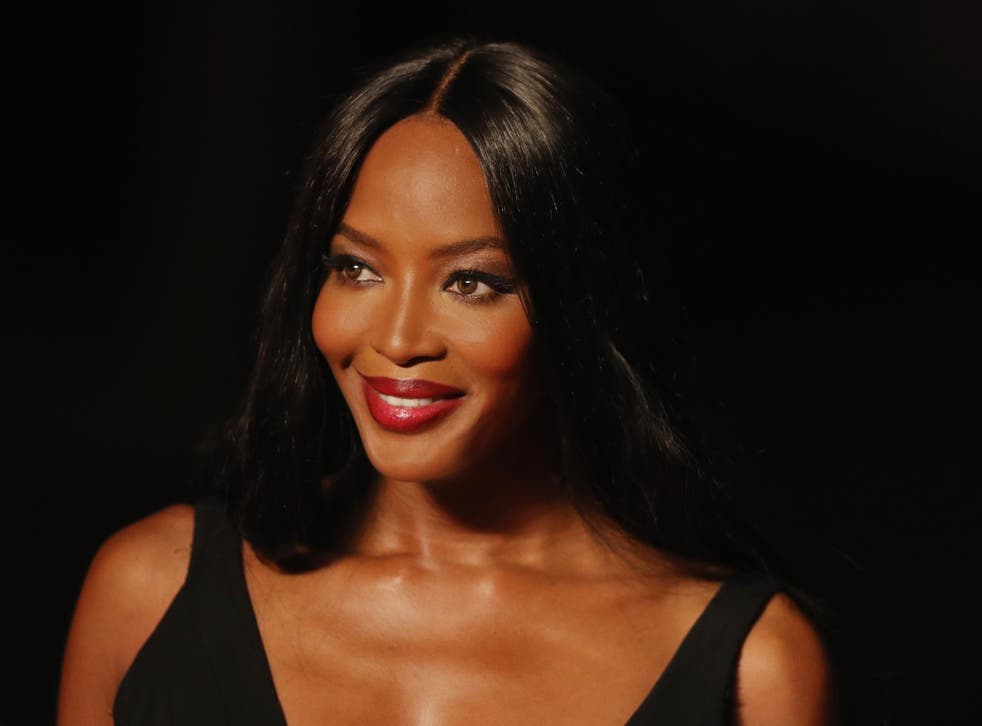 Naomi Campbell cried over 'grey face' on Italian Vogue cover after makeup artist said 'we didn't know you were black'
Model revealed she has previously had to bring her own foundation on photoshoots due to lack of shades for black skin tones
Olivia Petter
Thursday 18 June 2020 13:53 Comments
Naomi Campbell has opened up about how the lack of makeup for black-skinned models in her early career led to a magazine shoot on which her skin "looked grey".
Speaking on BBC's Woman's Hour on Thursday, the 50-year-old supermodel recalled how she was thrilled to have asked to be on the cover of Italian Vogue in her early career.
However, after arriving at the photoshoot, which was for the June 1988 issue of the magazine, Campbell says she was told by the makeup artist: "Oh, we didn't know you were black".
"He said he didn't have the foundation for me," the model continued. "He had to mix some colours that he had of foundations to make up own colour, and that consisted of a lot of grey."
Campbell explained that seeing the result on the cover of the magazine reduced her to tears.
"When that cover came out, I just cried," she said on the programme.
"I wanted so much to be on the cover of this publication so much... it was Italian Vogue actually. But I didn't want to be grey."
Campbell has previously spoken about this particular magazine shoot in an article written in The Guardian. The model revealed how the incident led her to always bring her own foundation to photoshoots.
The model went on to criticise the ways in which black women have been treated in the fashion industry.
"A lot of people at the beginning of my career tried to put me in a maid's outfit," she said, adding that her hair was frequently styled in dreadlocks.
Campbell added that she was often stereotyped for her race and treated as a "gimmick".
"In general in the fashion industry, we have not had the seat at the table that we deserved," she continued.
"It's not equality and that's what has to happen in our business."
Campbell went on to say that whenever she spoke up about discrimination on modelling jobs, she would be criticised for it. "You get called difficult," she said.
The model also commented on the rise of Instagram influencers and how some models are cast because of their follower numbers and are sometimes paid more than other models.
"You see these Instagram girls who don't care about our business, who slam doing fashion shows," she said.
"If you don't care about the business, then don't be in it," Campbell continued, adding that "true fashion models" should be paid the same as those who have landed jobs thanks to their Instagram accounts.
Campbell concluded by explaining that the challenges she has been through in her career have not prevented her from success.
"I like the challenges I went through," she said. "They didn't squash me; they didn't silence me."
Register for free to continue reading
Registration is a free and easy way to support our truly independent journalism
By registering, you will also enjoy limited access to Premium articles, exclusive newsletters, commenting, and virtual events with our leading journalists
Already have an account? sign in
Join our new commenting forum
Join thought-provoking conversations, follow other Independent readers and see their replies