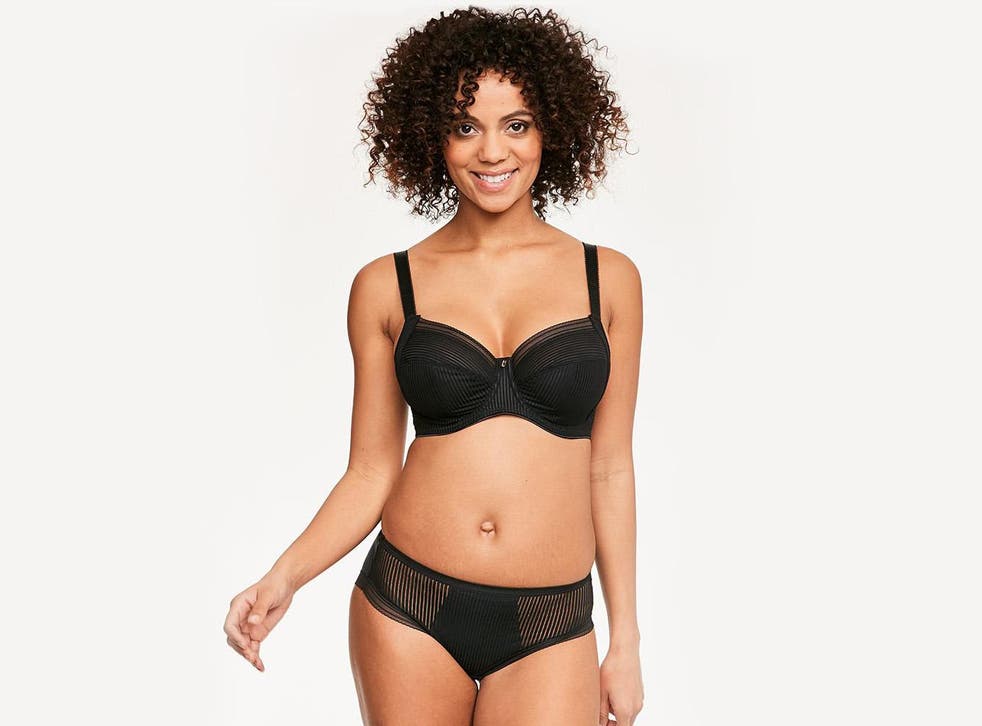 National Underwear Day: Five different bra types explained
The backbone of any good wardrobe and the key to looking and feeling great in your clothes starts with your underwear, so, if you can get those right, chances are you'll feel instantly more confident, not to mention comfortable.
However, while they're undoubtedly the item that gets the most wear, many of us fail to give our delicates the love they deserve. Open your drawers; are they full of the same ill-fitting, washed-out bras that you've had on rotation for the past few years?
If so, it's time to update your undies.
Of course, not all types of bra are the same, with each one doing something different depending on preference and size.
But, how do you know which type of bra to invest in?
According to Figleaves, it's all about the shape. "We recommend balconette style bras for fuller breasts that need support while plunge styles are better suited for women with narrower shoulders or convex ribcages," a spokesperson told The Independent.
"Fuller cup bras are best suited to larger busted women while non-wired styles are best for small breasted ladies.
"However, one mainstay of every lingerie drawer should be the strapless or multiway bra, one that is practical but always supportive and comfortable."
Here, we take a look at five different bra styles and what each one has to offer.
Balconette
A popular style, balconette bras offer a rounded shape with great support but less coverage than you can expect from a full cup style. Available padded and non-padded, the straps are often wider-set than other styles, joining at the side of the cups instead of the centre.
A brilliant basic, they suit most women but are especially ideal for fuller breasts that need to be lifted or those that are slightly wider set.
T-shirt
A great everyday option, when you're looking for a bra that offers smooth lines under your outfit of choice this should always be your go-to style.
T-shirt bras tend to be lightly padded for a moulded fit that's smooth and seam-free. An ideal shape for all day wear, they are suited to most breast sizes however those with very full breasts might like to invest in a non-padded version to avoid irritation on the neck edge.
Plunge
Mostly available in padded versions, plunge bras are designed with a shallow centre front which helps to push breasts together. While they offer less coverage, they still support well and can be worn by most women, however if you have large full breasts you might find a full cup bra more comfortable.
These bras work especially well under outfits with low-cut or V-shaped necklines.
Strapless or multiway
A must-have for every lingerie draw, strapless or multiway bras are designed to stay in place with the removal or repositioning of straps to offer a multitude of looks.
While strapless bras create support from the underband only, the straps can be moved on multiway versions to create halter, cross back or one-shoulder styles. Ideal for most shapes, women with larger breasts should look for a bra with firmer wires and extra support in the underband.
Full cup
Just like it says on the tin, full cup bras offer all-over coverage and increased support, making them a brilliant option for women with larger breasts.
Most styles also come up a little higher on the chest which can make you feel more secure while the closer-set straps are great if you find that yours tend to slip off your shoulder.
If you have small breasts this option might be too covering, so maybe try a half cup or balconette style instead.
Join our new commenting forum
Join thought-provoking conversations, follow other Independent readers and see their replies