Celebrate national underwear day with the best lingerie for your shape
Thankfully, undies have come a long way since the days of scratchy bloomers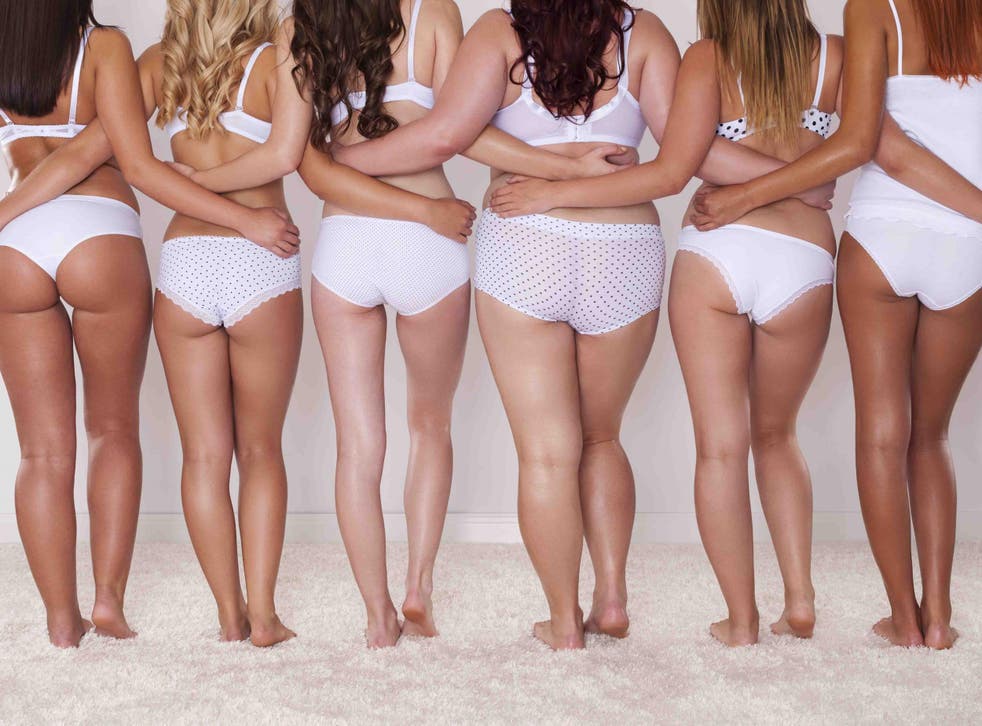 While national days might seem like nothing more than money-making ventures made up by card companies, when it comes to one that's all about celebrating feeling fabulous in your smalls we're totally onboard.
And, if you're still a naysayer, you might as well use it as an excuse to treat yourself to some new underpinnings because, you've guessed it, today is national underwear day.
More often than not our underwear is very much an afterthought and a necessity that requires very little consideration. If it's clean and just about fits, it will do.
Until now that is. With an entire day dedicated to readdressing your smalls, it's time to consider whether your bras are giving you double boob, your pants are too tight and if your whites aren't quite as dazzling as they used to be.
You see, the key to looking and feeling great in your clothes is really to strip back and concentrate on the basics. Get your underwear right, and you can enhance, flatter and feel instantly more confident.
That being said, with such a minefield of styles on offer, knowing what bra or bottoms will best suit your body shape can be confusing but, that's where we come in.
Here, we take a look at the best lingerie styles to help instantly upgrade your knicker drawer.
Curvy Figures
For ladies with the coveted hourglass silhouette, apple shapes and those with bigger busts, there are luckily a whole host of brands specialising in lingerie to help make the most of you assets.
The key is to remember that while you've been blessed with bigger breasts, they're not all the same shape so after figuring out your size, think about the style that will best support and flatter your chest.
If you have a very full breast, opt for a full cup while those who carry more underneath or to the side should consider a plunge bra to help create a natural-looking cleavage. Either way, the right support is an absolute must.
For bottoms, if you're tummy conscious opt for a figure-flattering high waist to nip you in at your smallest part or a pair of lacy briefs.
​
Pear Shaped
Women who carry more weight on their bottom half get the added benefit of being able to mix and match their sets – think colour blocking, prints and bra's that scream "look at me".
In addition, opting for a push-up will help to even out your figure, while delicate triangle bras offer comfort as well as being oh-so pretty.
If you have wider hips, brief style underwear will flatter and a thong made from soft, feminine fabric will draw attention to your derriere in the best way possible.
Athletic Figures
Ladies who are super-toned, and/or straight up and down, will benefit from balcony or push-up bras to help create some curves, while longline tops that are longer at the waist will also fill out your elongated shape.
When it comes to bottoms, low-rise, high-cut knickers will accentuate your long legs but, if you really want to flaunt your assets opt for a thong that will show off your bum muscles.
Register for free to continue reading
Registration is a free and easy way to support our truly independent journalism
By registering, you will also enjoy limited access to Premium articles, exclusive newsletters, commenting, and virtual events with our leading journalists
Already have an account? sign in
Register for free to continue reading
Registration is a free and easy way to support our truly independent journalism
By registering, you will also enjoy limited access to Premium articles, exclusive newsletters, commenting, and virtual events with our leading journalists
Already have an account? sign in
Join our new commenting forum
Join thought-provoking conversations, follow other Independent readers and see their replies