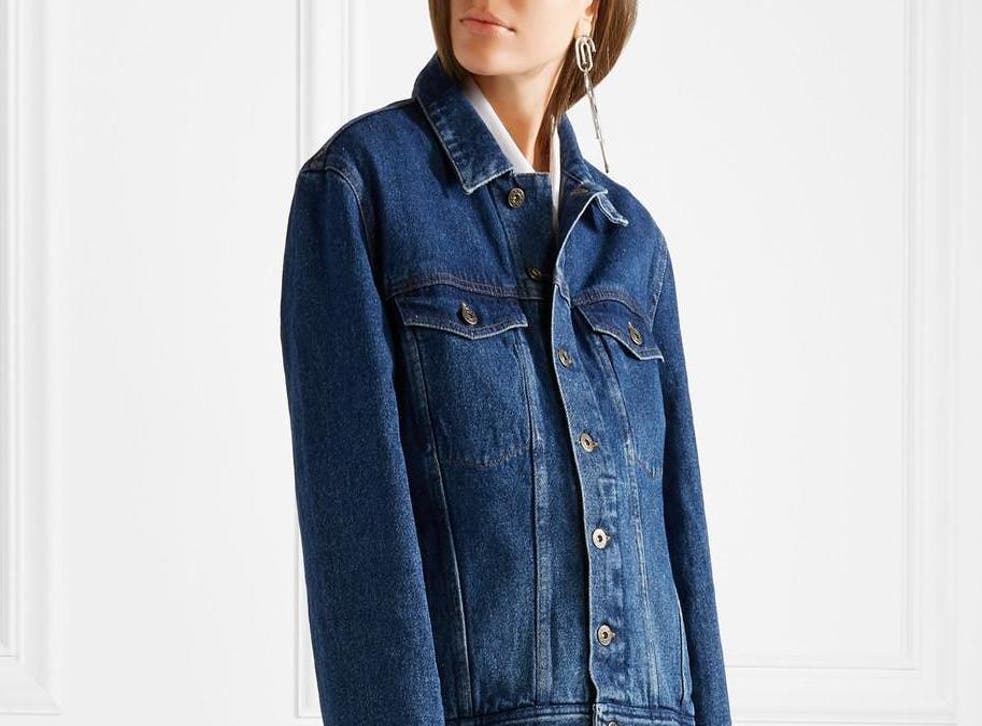 Net-a-Porter sells impractical £450 designer jacket with super-long sleeves
'Stretch Armstrong approves'
Sarah Young
Monday 04 September 2017 12:53 Comments
Just when you thought you'd seen it all when it comes to denim trends – think Re/Done's 'High-Rise Ass Rip Jeans' or Vetements bum-baring pair – another fashion brand comes along with perhaps the most impractical piece of clothing ever.
Enter, a denim jacket with sleeves so long you look like you did when you wore your dad's clobber as a child.
Courtesy of French fashion brand Y/Project, the oversized jacket is described by Net-a-Porter as being 'cut for a slightly loose fit' and 'designed with dramatic long sleeves' – understatement of the century?
Coming from a brand that's previously sold crotchless jeans, we almost should have seen it coming but fashion fans everywhere have been left scratching their heads over this latest silhouette - especially since investing in it will make it impossible for you to use your arms and set you back a scandalous £450.
Bringing the bizarre garment to attention on Twitter, blogger Kate La Vie shared an image of the denim jacket with her 80,000 plus followers teasing, "Net a porter giving the people what they want."
Unsurprisingly, the Twitterverse was equally unimpressed - comparing the creation to everything from fictional horror character The Slender Man, to Stretch Armstrong and the Whacky Waving Inflatable Arm-Flailing Tube Men from US sitcom Family Guy.
"Slenderman chic," one person said, while another added, "Slender man can finally be stylish and wear something other than that suit."
"Very like what the Wheelers in Return to Oz wear," someone else tweeted.
Stylists at Net-a-Porter suggest wearing Y/Project's jacket, which surpasses traditional cuff lengths to say the least, by wearing "the arms pushed up" and "letting the cuffs of a crisp white shirt peek through."
Needless to say, if you are going to spend £450 on perhaps the most impractical jacket ever then you better brace yourself for some seriously soggy cuffs come winter.
Register for free to continue reading
Registration is a free and easy way to support our truly independent journalism
By registering, you will also enjoy limited access to Premium articles, exclusive newsletters, commenting, and virtual events with our leading journalists
Already have an account? sign in
Join our new commenting forum
Join thought-provoking conversations, follow other Independent readers and see their replies