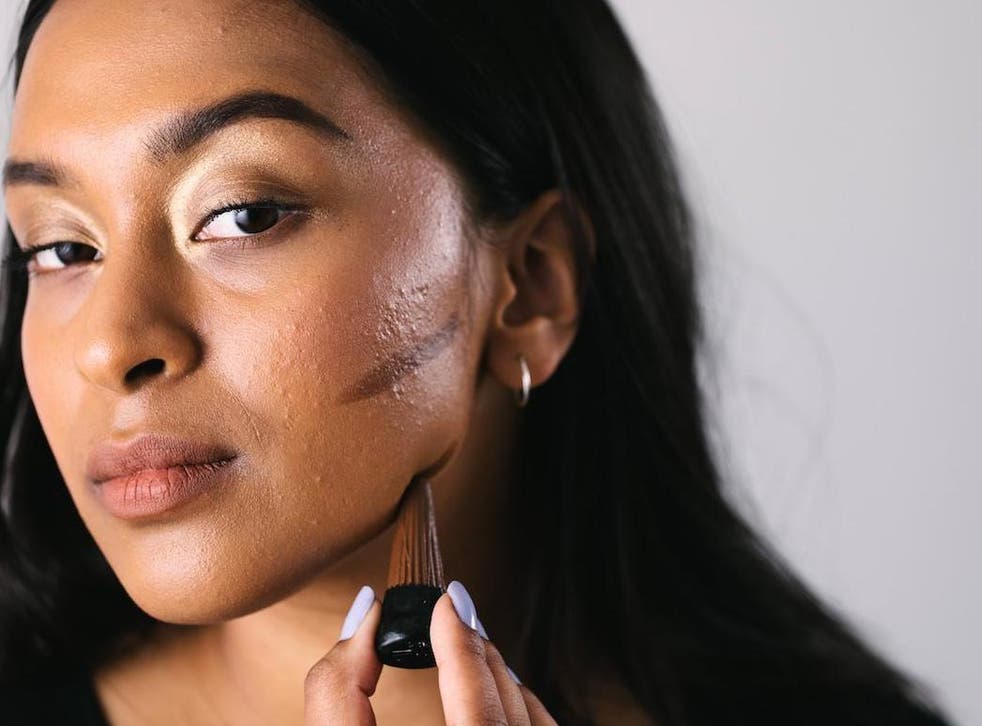 10 new beauty products to buy this November
Here's our pick of the best beauty buys this month
With so many beauty products launching each month it can be tricky to differentiate between the wonders and those that are a waste of money.
And in November the onslaught of Christmas collections means this dilemma only worsens.
To help you find the best beauty buys this month, we've scoured the market to find out what's really worth investing in – from seasonal scents to lash-lengthening mascara.
Everyone loves the smell of freshly baked gingerbread, so why not wear it? Sold as part of Jo Malone's festive collection, this year's Ginger Biscuit Cologne is a rich and seriously addictive scent.
Made with a combination of spiced ginger, nutmeg and cinnamon, caramel and roasted hazelnuts, and warm tonka bean and vanilla, it delivers a crisp, comforting smell that embodies everything we love about the new season.
If you're the kind of woman loves to wear a statement lip but can't be bothered with the maintenance that comes with it, this is the product for you.
A new kind of lip colour that gives the look and finish of a just-blotted lipstick, it delivers a soft focus finish that adapts to your natural lip colour.
No need to prep with a liner for this one, simply swipe the large bullet across your lips and use your finger to tap it in for a blurred effect. There are six shades to choose from, including nudes, coral and berry.
Marc Jacobs See-Quins Glam Glitter Eyeshadows, £21, Net-a-Porter
Just in time for party season, Marc Jacobs has launched an eyeshadow that promises to sparkle all night long.
The limited edition See-Quins Glam Glitter Eyeshadows are designed with bold pigment and intense glitter which, thanks to the buttery soft formula, glides smoothly over the lids.
The versatile shadows can be packed on using a damp brush for high-impact dazzle, or blended out for a subtle wash of sparkle. Available in six sparkling shades, our favourite is Blitz Glitz – a rich, reddish purple that promises to complete any evening ensemble.
Max Factor, Volume Infusion Mascara, £12.99, Boots
Good mascaras are hard to come by, but Max Factor is one of those brands that really knows how to deliver on the lash front.
This newbie, the Volume Infusion Mascara, is made using a much softer formula than those that came before it, with good-for-you ingredients like keratin and biotin that help to strengthen your lashes over time.
Super-nourishing, the end result delivers natural glossy looking lashes and volume without any flakiness.
If you love to highlight, then this should be at the top of your Christmas list.
Sold as part of the brand's holiday 2018 collection, the palette contains a trio of must-have powders that deliver next-level luminosity without any glittery residue.
Soft to the touch, the powders blend seamlessly into your skin and can be used alone or mixed together to create a multidimensional sheen.
As a new year beckons, now is a great time to cull your beauty brush stash and invest in a collection of staples that cover all bases.
This essentials-only collection features dual-ended brushes for maximum practicality.
Sold in a sleek zippered case, the set includes everything you need, including the limited edition dual-ended full coverage face/touch-up brush, limited edition dual-ended concealer brush/eye blender brush, full-size ultra precise eyeliner brush, and full-size angled face brush.
If you were a fan of Fenty Beauty's original Gloss Bomb then you'll be overjoyed to hear there's now a new shade up for grabs.
The gloss also comes in Diamond Milk, a shimmering milky pearl shade designed by Rihanna herself that promises to be the ultimate finishing touch to any look.
The ultimate way to deliver explosive shine that doesn't feel sticky, you can wear this alone to give your pout a dewy highlight, or over your favourite lipstick for a softer finish.
Yves Saint Laurent, Black Opium Holiday 2018 Limited Edition, £72, John Lewis
Fragrance-lovers listen up because Yves Saint Laurent has relaunched its seductive Black Opium scent for 2018 with a limited edition bottle you can proudly perch on your dressing table.
A super-warming fragrance, Black Opium treads the line between feminine and masculine perfectly, with girlish notes of white floral and vanilla combined with musk and a shot of black coffee.
Earlier this year, Lush Cosmetics extended its makeup line with a new range of solid foundation sticks that came partially dipped in peelable wax to help reduce waste.
Now, the environmentally friendly brand has launched a follow-up product: the Trix Stix Concealer.
Made using the same wax holder as the foundation, this lightweight concealer is designed to be used in a multitude of ways, and can do everything from cover blemishes to contour your cheekbones and brighten your under-eye area.
They're also made with Fairtrade aloe vera powder, sweet almond oil and jojoba oil from the Peruvian desert to help nourish your skin and glide on effortlessly.
Shiseido, Extra Rich Cleansing Milk, £39, John Lewis
The festive party season also brings with it inevitable late nights, weary heads and hard-to-remove glitter, so you'd be wise to invest in a cleanser that will give your skin a little TLC.
Shiseido's new product is a great example, and is designed using technology that helps to remove dirt and impurities while also being gentle to the skin.
When you apply the product, it transforms into an airy lather which helps eliminate build-up while moisturising ingredients like rice germ oil and Japanese yuzu extract leave the skin feeling soft, plumped and dewy.
Join our new commenting forum
Join thought-provoking conversations, follow other Independent readers and see their replies