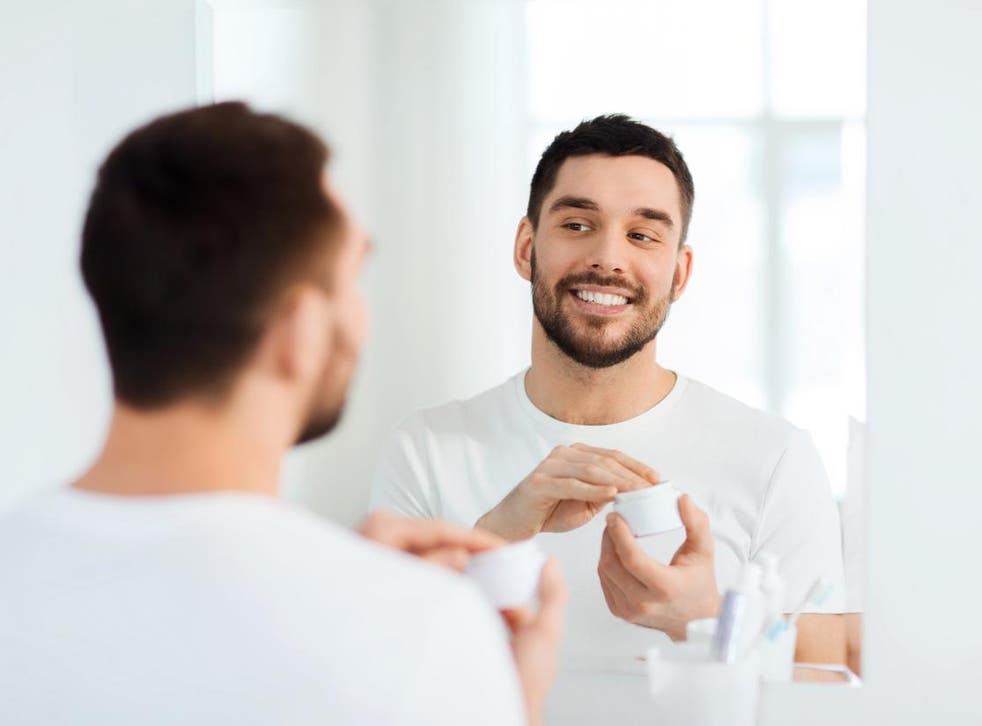 New men's grooming products you need to try
While some men are more than happy for their grooming regime to consist of nothing but shaving with blunt disposable razors and washing their faces with grimy bars of soap, others are more fastidious.
So, if you're the kind of guy whose bathroom routine has evolved beyond a mere splash of warm water, what better way to wile out the last of the summer days than by upgrading your spruce-up stash.
While it can feel like there's a new men's product launch almost every week – think skin saving serums or even mane perfecting pomades – if you really want to be the best-groomed man in the room, stocking up on a few of new-in items could have you well on your way.
Heck, even if you're not skincare savvy, try giving yourself an extra few minutes in front of the mirror each morning and you can quite easily keep those rogue hairs, wrinkles and razor burn at bay.
The best place to start? The basics of course, so amp up your routine and invest in a cleanser. If you're short on time but don't want to scrimp on skincare then Clarins Men's new two-in-one exfoliating cleasner will do just the job.
Specifically formulated for men's skin, it deeply cleanses, exfoliates and prepares skin for the perfect shave. A real skin pick-me-up with minimal fuss.
Next up is moisturiser and for a product that's ultra-light while intensely hydrating we're looking to Clinique's Maximum Hydrator Activated Water-Gel Concentrate.
While it might sound like a mouthful, it's innovative Liquid-Sphere Technology takes all the hassle out of hydration leaving you with soothed, comfortable and grease-free skin.
Techy-nerds will want to pay attention to this next one because the new Panasonic i-Shaper ER-GD60 trimmer is about to transform your beard the better. With three advanced features, it can style, trim and shave to help you create almost any shape that you desire.
Made with two attachments, the trimmer gives you the option of 20 different cutting lengths varying grom 0.5mm to 10mm, while the detail attachment allows precise styling in those hard-to-reach areas.
With the hair on your face covered, it's time to travel north and give your locks a little TLC. Right now, we're loving Kieh's Grooming Solutions Texturizing Clay which gives flexible, long-lasting hold and can be used on both dry or wet hair.
Added bonus, it's also infused with a woodsy blend of aromatic Cedarwood, Sandalwood and Eucalyptus essential oils to give your tresses a real treat.
Now, no man's grooming routine is ever really complete without a sensual spritz. Enter, Tom Ford's Oud Minerale.
The master of unsual scents, this one seamlessly blends sea salt, sea notes, agarwood, pink pepper and seaweed to create a bracingly fresh fragrance.
And, while it never wears heavy the deeper notes of pink pepper and oud help to create a bitter, sweet and smoky finish that encapsulates the rush of the summer tide.
Register for free to continue reading
Registration is a free and easy way to support our truly independent journalism
By registering, you will also enjoy limited access to Premium articles, exclusive newsletters, commenting, and virtual events with our leading journalists
Already have an account? sign in
Register for free to continue reading
Registration is a free and easy way to support our truly independent journalism
By registering, you will also enjoy limited access to Premium articles, exclusive newsletters, commenting, and virtual events with our leading journalists
Already have an account? sign in
Join our new commenting forum
Join thought-provoking conversations, follow other Independent readers and see their replies