Five ways to update your wardrobe for the new year
The ultimate guide to switching up your 2019 style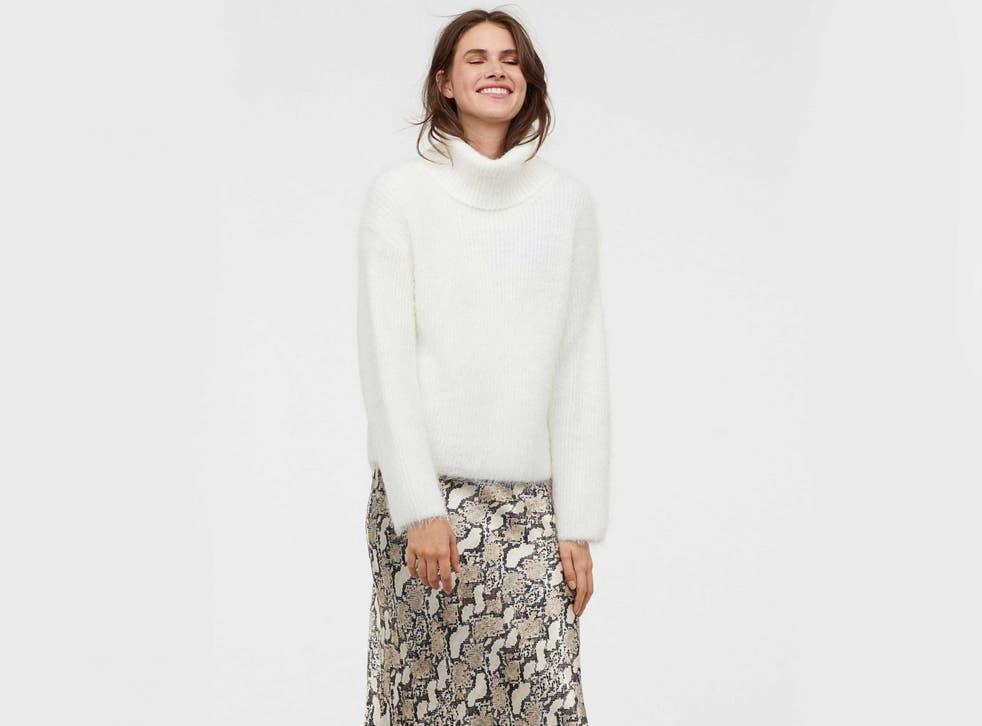 A new year is a good excuse to invest in a new wardrobe, but who really has the time or money for that?
Instead, we're here to convince you that by making just a handful of updates to your existing stash, you can escape that post-Christmas winter wardrobe rut.
Deciding what to wear in January can be a tricky task. You need to keep warm and recuperate from the preceding festivities but, at the same time, a new year unconsciously calls for a sleeker, more polished and contemporary closet.
The solution? Trying out new styling techniques and investing in a few key pieces that promise to see you through what's left of winter and into spring/summer.
Keep reading for all the inspiration you need to refresh your January wardrobe.
Pistachio Green
Set to be one of 2019's biggest colour trends, pistachio – or sage and seafoam as it's otherwise known – pieces are an easy way to prevent your wardrobe from looking stale.
A shade that was adopted by numerous designers on the spring/summer 2019 catwalks – think Molly Goddard, Pyer Moss, Rejina Pyo and Tibi – pistachio will quickly become a new neutral.
In fact, it's proving so popular that global fashion search platform Lyst has revealed there's been a 19 per cent rise in searches for earthy toned items under terms including "moss green", "sage green" and "crocodile green" in the past month.
For a sophisticated take, wear yours with comparably understated shades like cream and camel.
Dress down and layer up
Layering can be hard to get right but when you do it's one of the most effective ways to breathe new life into your sartorial stash.
For instance, party season might be over but that doesn't mean you should have to banish your glam pieces to the back of you wardrobe right away. Instead, layer your favourite fancy dress over a thin roll neck jumper and pair with knee-high boots, or take your party-ready skirt and wear it with trainers and an oversized knit.
If your formal dresses feel too ceremonial then take your summer dresses out of hiding a little early. That silky slip dress you bought in every colourway imaginable will still work now by layering up and clashing it with cosy textures like suede and cashmere.
Animal print
From leopard to snake and zebra, animal print was a huge trend in 2018 and the good news is it's not going anywhere.
Online fashion retailer Asos revealed that sales of animal print pieces increased by 233 per cent last year alone, while Tagwalk says searches for the term have gone up by 50 per cent since spring/summer 2018.
To make the most out of your current haul of animal print wares, we suggest looking to the spring/summer 2019 runway where designers such as Burberry, Dolce & Gabbanna and Gucci presented it on everything from pleated midi skirts to ruched dresses.
Ditch your comfies
After what feels like weeks of lounging on the sofa feasting on festive food, the idea of parting ways with your comfy track bottoms can be scary but trust us when we say it will make the world of difference.
For an instant update, switch out your loungewear for a pair of tailored trousers and pair with a cosy knit. This way, you'll feel far more sophisticated but still look effortless and, more importantly, warm.
Top tip: Invest in sharp trousers that come with an elasticated waistband for equal style and comfort points.
Invest in an all-in-one
Heavy duty workwear has become somewhat of an obsession in the fashion world with everything from high-vis jackets to safety glasses making their way onto the catwalk.
Our favourite take on this polarising trend though is the boilersuit – the more understated and fashion-forward cousin of your favourite summer-worthy jumpsuit.
Effortlessly cool, they look great with ankle boots and trainers by day or cinched in with a belt and strappy heels by night.
Register for free to continue reading
Registration is a free and easy way to support our truly independent journalism
By registering, you will also enjoy limited access to Premium articles, exclusive newsletters, commenting, and virtual events with our leading journalists
Already have an account? sign in
Register for free to continue reading
Registration is a free and easy way to support our truly independent journalism
By registering, you will also enjoy limited access to Premium articles, exclusive newsletters, commenting, and virtual events with our leading journalists
Already have an account? sign in
Join our new commenting forum
Join thought-provoking conversations, follow other Independent readers and see their replies