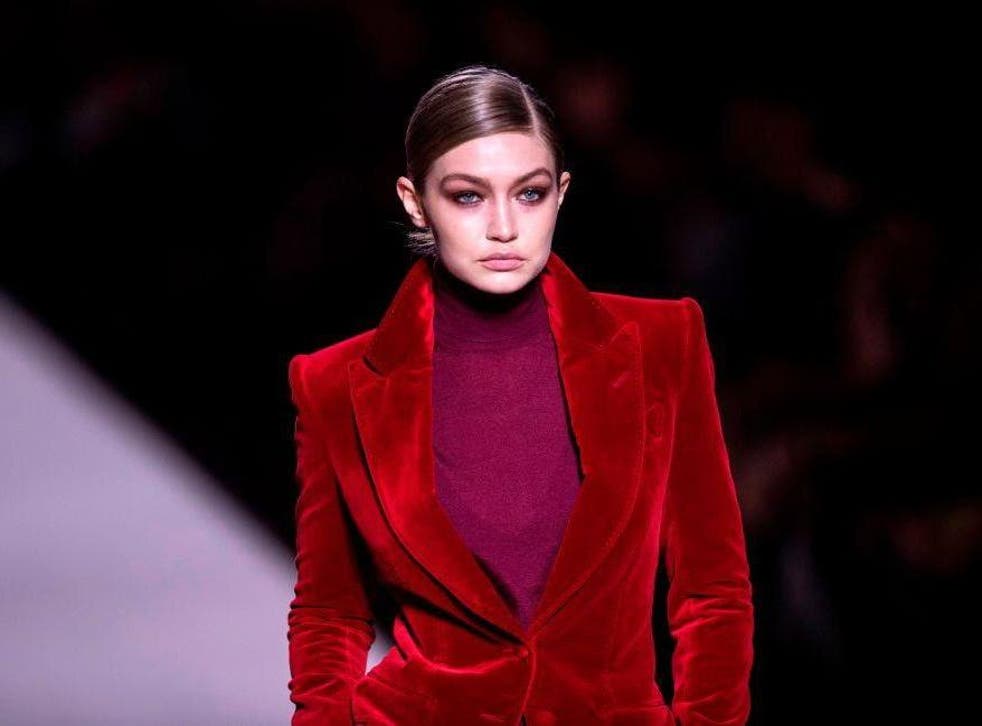 New York Fashion Week: The best moments so far, Tom Ford's anti-Trump reference to Laverne Cox
From star-studded front rows to model diversity, these are the moments you don't want to miss
Marking the start of a month-long celebration of all things sartorial, New York Fashion Week is one of the most anticipated events of the year - for fashion folk at least.
A marathon of star-studded front rows, supermodels and inevitable controversy, the occasion has already given us a number of unforgettable moments: from politically charged runways to designer diversity and mother-daughter models.
But, with so much going on – there are more than 100 shows, presentations and events taking place – it can be tricky to keep your finger irmly on the fashion pulse.
To help you keep up to date, we've rounded up the very best moments of New York Fashion week so far.
New York Fashion Week 2019: Best street style

Show all 54
Tom Ford's political statement
On February 6, Tom Ford showcased his autumn/winter 2019 collection to a glamorous front row, featuring the likes of Karlie Kloss and Poppy Delevingne.
While past presentations have taught us to expect over-the-top grandeur from this designer, this time Ford showed his more serious side.
Taking place one day after Donald Trump's State of the Union speech, in which the president insisted he would build a southern border wall, it was no coincidence that Ford's models paraded down the runway to the sounds of "Don't Dream It's Over", a song written by Neil Finn of the Crowded House in 1986.
"There's a battle ahead, many battles are lost/But you'll never see the end of the road/While you're traveling with me/Hey now, hey now/Don't dream it's over/Hey now, hey now/When the world comes in/They come, they come/To build a wall between us/We know they won't win," the lyrics sounded.
The designer confirmed the connection in an interview with Vogue after the show, calling it a "search for security" and revealing it was "a response to the culture of negativity in the world around us, especially in the United States".
"I've never really been a designer who's talked about a moment in time, how that's influenced what I design, but you can't escape the news," Ford said.
"I feel frustrated and agitated and exhausted. And I don't want to wear anything particularly challenging or anything particularly aggressive."
The return of 90s red carpet glamour
Aside from its political undertone, Tom Ford's collection grabbed the attention of fashion fans by reimagining a red carpet outfit worn by Gwyneth Paltrow in 1996.
The show featured a range of power trousersuits but the red velvet and satin version Gigi Hadid wore is what really caught people's eye.
Many people pointed out how the suit is reminiscent of one from Tom Ford's Gucci era in the 90s, which was worn by Paltrow to the 1996 MTV Video Music Awards.
The new version, while strikingly similar, uses different shades of red and replaces the matching velvet trousers with a shiny satin pair.
Mother-daughter model moments
Mother and daughter, Christine Brinkley and Sailor Binkley-Cook, walked the runway together at the Elie Tahari show on Thursday in New York City.
The supermodel parent, who just turned 65, and her 20-year-old daughter, high-fived as they passed each other on the catwalk.
Brinkley wore an emerald-green velvet trouser suit and matching scarf, while her daughter sported a navy mini dress with embellished beaded sleeves and over-the-knee boots.
Ralph Lauren's coffee shop
Following his extravagant 50th anniversary show last season, Ralph Lauren scaled things back and invited everyone for breakfast and coffee at his new café in the Madison Avenue store.
Guests – including Rosie Huntington-Whiteley – sat at marble-topped bistro tables, as models elegantly wandered down the iron staircase and between the chairs.
In contrast to the laidback atmosphere, supermodels like Bella Hadid, Taylor Hill and Anja Rubik, paraded through the store in a series of glamourous evening looks.
Hadid's outfits in particular caught the attention of social media, as she twirled in a gold lame Marilyn Monroe-esque party dress.
NYFW's first transgender designer
LA-based designer, Pierre Davis, made her New York Fashion Week debut this season, becoming the first transgender woman on the official calendar.
Founded in 2015, Davis' brand NO SESSO, which translates in Italian to "No Sex", already has a strong following, boasting big names like Erykah Badu and Kelela as fans.
Last month, the Council of Fashion Designers of America (CFDA), which says it represents more than 500 creators and heavily supports diversity, announced that NO SESSO would be "making NYFW history".
While Davis recognises her show is a positive step for transgender representation in the fashion industry, she hopes people will recognise her work for its merit first and foremost.
"I always ride very hard for my community, I always have," she told Paper Mag.
"But I think it's really important, maybe even more important now, that this fashion week I'm just focused as a designer first."
Laverne Cox walks the runway
Creating a finale to remember, Laverne Cox closed the show for size-inclusive retailer 11 Honoré.
The Orange is the New Black actor delivered one of the most epic runway walks of the season, giving twirls, sashays and hair flips as she paraded the length of the catwalk in a voluminous red tulle gown.
The size-inclusive retailer filled its runway with a numer of other well-known names, including Candice Huffine, Marquita Pring, Precious Lee, Stella Duval, and Tara Lynn, to showcase the work of names like Joseph Altuzarra, Christopher Kane, Brandon Maxwell, and Prabal Gurung in a range of sizes which have been previously unavailable to consumers.
Join our new commenting forum
Join thought-provoking conversations, follow other Independent readers and see their replies