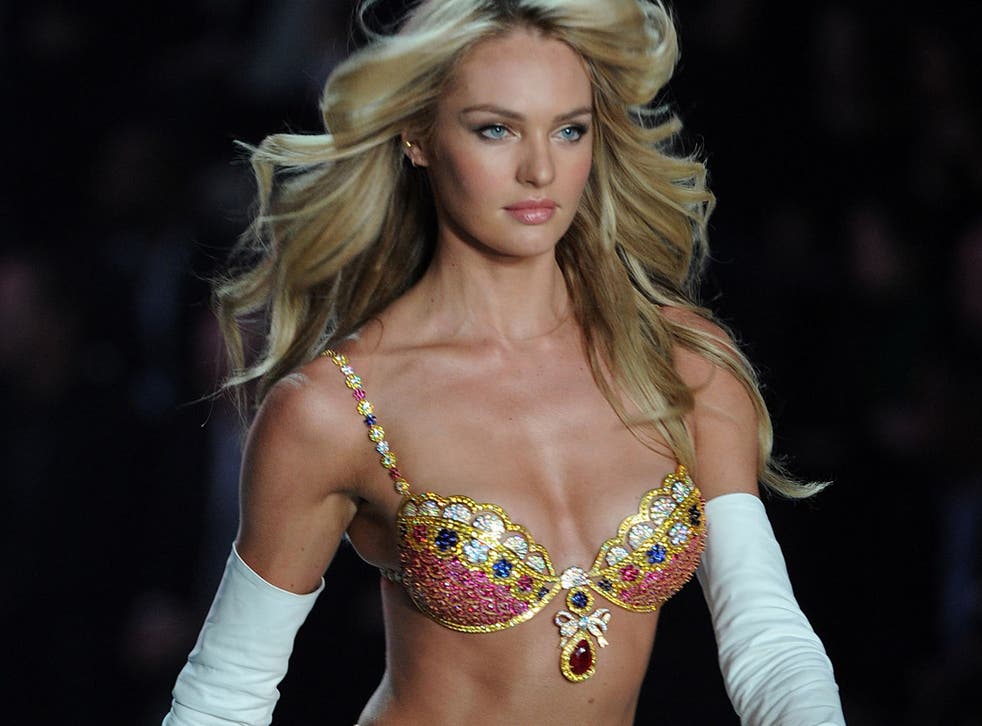 Victoria's Secret commissions two $2m fantasy bras to be worn by Adriana Lima and Alessandra Ambrosio at London show
For the first time the lingerie brand commissions two bejewelled bra sets and two Angels have the honour to showcase them
With just a month to go until the Victoria's Secret show hits London, the lingerie brand announced that for the first time two bejewelled fantasy bras will take part in the catwalk extravaganza and that Angels Adriana Lima and Alessandra Ambrosio have been confirmed as the models to showcase them.
Victoria's Secret broke the news on social media over the weekend, revealing that the bras are worth $2m (approx. £1.2m) each. A picture on its official Instagram account showed the Brazilian "dynamic duo" wearing the luxury sets, Lima in royal blue and Ambrosio in gold and rubies.
The bejewelled sets were made by Mouwad jewellers using rubies, diamonds and sapphires strung together with 18k gold and took 1,380 hours of craftsmanship to make.
Victoria's Secret has been making a fantasy bra every year since 1996 when model Claudia Schiffer debuted a $1m (approx. £620,000) design. Though it's the first time the lingerie brand has commissioned two sets of bras, it won't be the first time that either Angel has walked the runway dripping with 10,000 carats of jewels. Lima headlined in 2008 and 2010, while Ambrosio was chosen in 2012.
With her third appearance in the precious stones bra, Lima will this year join the fantasy bra record holder Heidi Klum with the most number of appearances in the show-stopping lingerie.
Two million dollars for a bra set might sound outrageous, but this is just a fraction of previous editions; in 2013 model Candice Swanepoel paraded a $10m bra, in 2011 Miranda Kerr wore a $2.5m set, in 2005 Gisele Bundchen modelled a $12.5m bra and in 2000 Bundchen, too, wore the most expensive bejewelled design to date, worth £15m.
Still, this year's bra doesn't exactly add up to small change, with the cost of the underwear you could, for example, buy a mansion or villa in Malibu, or a four-bedroom family house in central London. Alternatively, you could buy a couple of helicopters or 10 Ferrari sports cars.
Victoria's Secret fantasy bras through the years

Show all 10
Victoria's Secret 2014 show takes place in London on 2 December. Although tickets were believed to be on sale for £10k, the lingerie brand has confirmed it's a private, invitation-only event that promises a spectacular show involving music acts of the likes of Rihanna, Kanye West, Justin Timberlake and Adam Levine.
For the 2014 show Victoria's Secret seem to be experimenting quite a lot. Not only is it taking the plunge exporting the lingerie extravaganza to Europe by landing in London's Earls Court Exhibition Centre next month, but it's expected to come with some surprises, and this double fantasy is just one of them.
Join our new commenting forum
Join thought-provoking conversations, follow other Independent readers and see their replies