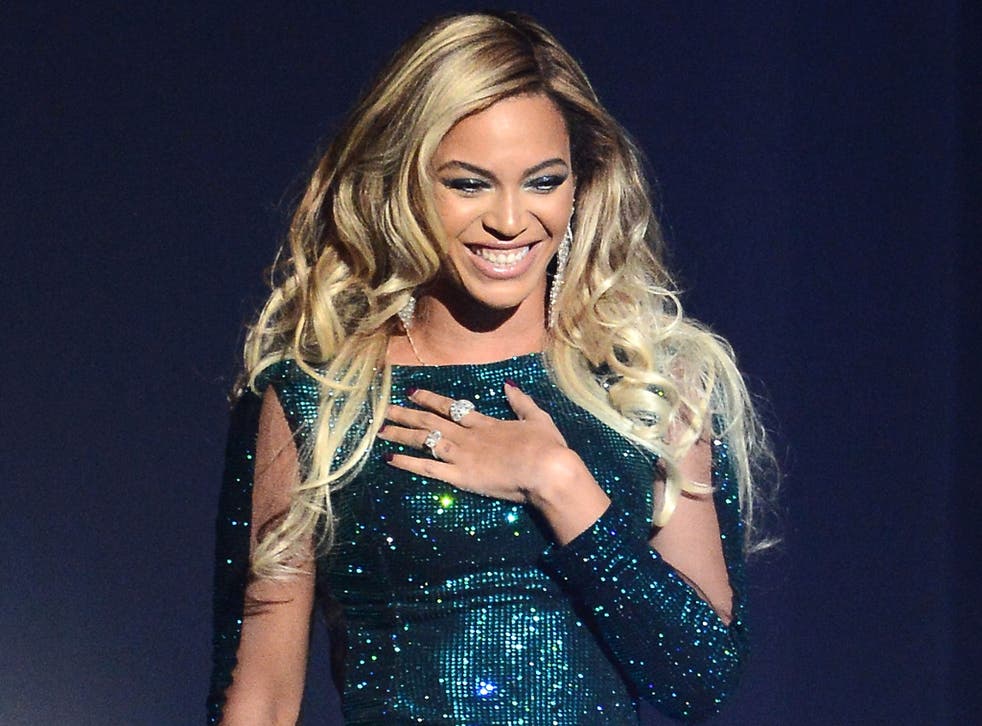 Beyonce teams up with Topshop to create an athletic streetwear label
Queen B and the British high street giant join forces to create a new 50-50 fashion venture
Beyonce and Topshop have announced the launch of a joint label of athletic streetwear in autumn 2015.
When you thought you had seen it all from Queen B, arguably the most talented and powerful woman, she surprises us with a new fashion venture. The pop star and the high street giant have joined forces to create Parkwood Topshop Athletic Ltd, which is set to produce clothing, footwear and accessories across dance, fitness and sports categories, with collections that promise to include a fusion of fashion and technical performance. WWD reports that the new brand will target "women who go to yoga or the health club, as well as those who just want to look as if they do".
Unlike previous projects involving supermodels and stars, like Kate Moss for Topshop, this is not collaboration; it is a whole new company, a 50-50 venture. And although Moss's collection proved to be extremely successful, this is a whole new experiment.
"This not a collaboration. This is about building a brand and building a business - a separate, proper business, with separate overhead and a separate office," Topshop owner Sir Philip Green told the publication of the venture.
According to The Telegraph, the pop star will work with a design team set to put by Sir Green. She said: "I could not think of a better partner as I continue to grow the Parkwood business.
I have always loved TopShop for their fashion credentials and forward thinking."
Beyonce has already been established as a Topshop fan, she's often spotted wearing pieces from the British high street label and regularly pays visit to the Oxford Street flagship store whenever she's in London. But this is the first time she will be getting involved with the brand from a design perspective.
Sir Philip Green said: "We have been looking at this category as fashion inspired fitness develops, and know that this is right in our customers' heartland.
Beyonce for CR Fashion Book

Show all 5
"Creating a partnership with Beyoncé, one of the most hard-working and talented people in the world, who spends many hours of her life dancing, rehearsing and training is a unique opportunity to develop this category."
Sir Philip adds: "Being partners with Beyoncé and her team who have the greatest creative energy and enthusiasm
This joint project, however, won't be Beyonce's first fashion venture as she already owns her own fashion line called House of Dereon. But this is the first time she joins forces with a UK-based fashion giant.
Register for free to continue reading
Registration is a free and easy way to support our truly independent journalism
By registering, you will also enjoy limited access to Premium articles, exclusive newsletters, commenting, and virtual events with our leading journalists
Already have an account? sign in
Register for free to continue reading
Registration is a free and easy way to support our truly independent journalism
By registering, you will also enjoy limited access to Premium articles, exclusive newsletters, commenting, and virtual events with our leading journalists
Already have an account? sign in
Join our new commenting forum
Join thought-provoking conversations, follow other Independent readers and see their replies