Brazilian fashion gets boost from internationals

Show all 1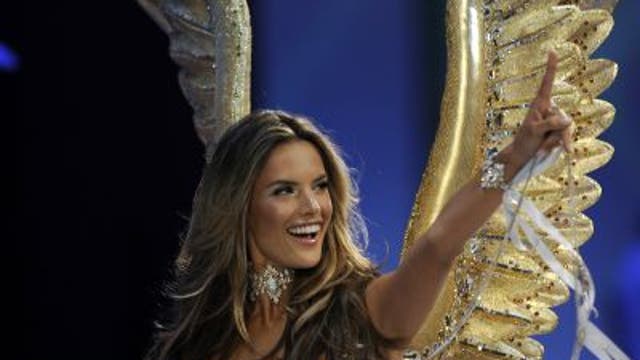 Brazilian fashion gets boost from internationals
Influential fashion bloggers Garance Doré (Paris) and Scott Schuman (New York) are currently covering the fashion shows in Rio de Janeiro, and modeling agency Ford will stage its global casting's final in Sao Paulo for the first time ever.
Seems like the spectacular Oi Fashion Rocks showcase in Rio last October was just the beginning: the Brazilian capital is increasingly placing itself on the fashion map as a force to be reckoned with.
"Brazil is the land of the future and always will be," goes a sarcastic saying but at least in fashion terms, the country is raking in high-profile events with international figures paying close attention.
Five thousand people attended the Oi fashion Rocks charity event last year, which saw appearances by Grace Jones, Ciara and Mariah Carey, who performed amid showcases of collections by Marc Jacobs, Givenchy, and Calvin Klein.
Now, according to reports by Brazilian fashion site Made in Brazil, leading modeling agency Ford has announced the final of its prestigious Supermodel of the World casting call (with the winner receiving $250,000 and a modeling contract) to take place at Casa Fasano in Sao Paulo January 14, hosted by US topmodel Chanel Iman and V Magazine's editor-in-chief Stephen Gan. A total of 60,000 contestants from 40 countries applied.
But while Brazil has long been known as a supermodel breeding ground (think Gisele Bundchen, Raquel Zimmerman, or Alessandra Ambrosio) and the international media buzz is building up (both Garance Doré and The Sartorialist are on site), the country will have to find a way to attract international designers in order to be taken seriously: Fashion Rio's schedule still remains mainly national.
Register for free to continue reading
Registration is a free and easy way to support our truly independent journalism
By registering, you will also enjoy limited access to Premium articles, exclusive newsletters, commenting, and virtual events with our leading journalists
Already have an account? sign in
Join our new commenting forum
Join thought-provoking conversations, follow other Independent readers and see their replies