#Fatkini hashtag encourages women to share pictures of their real bodies on social media - and retailers to make bikinis in bigger sizes
Plus-sized women are sharing positive images of themselves in bikinis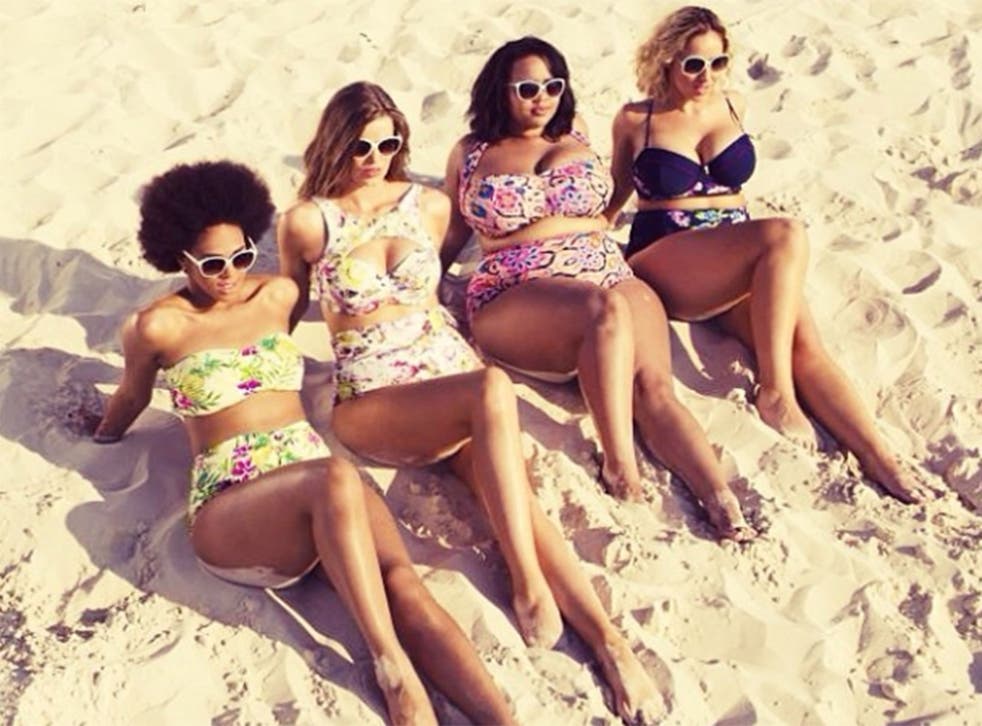 The #Fatkini hashtag is the latest social media trend to inspire women worldwide and it's quickly spreading on Instagram and Tumblr.
There's been no shortage of images of women in bikinis this summer thanks to the social media communities that have got women sharing positive images of their real bodies in bikinis.
There's been so much controversy recently over skinny models and mannequins, that this social trend is a breath of fresh air.
Writer Miriam Perez explains on Colorline.com that a fatkini is "a bikini made for, and worn by, a fat plus-size or curvy woman".
The trend is acknowledged to have been started by beauty and fashion plus-size blogger Gabi Fresh who now has her own line of swimwear for Swimsuits For All, covering a range of sizes from 10 to 24. In 2012, she wrote a post calling on women of all shapes to take the courage to wear whatever bikini they want.
#Fatkini on social media

Show all 6
"I truly encourage you guys to get to the beach (or a pool) this summer – don't let body shame keep you from having a good time," she wrote.
"I don't expect everyone to feel comfortable in a two-piece, but hopefully I can inspire some of you to take the plunge."
These social media communities tackling body shaming have encouraged stores to sell bikinis in bigger sizes.
For example, high-street giant Forever 21 has introduced low-cost plus-size swimwear and bikini options, as well as online retailer Asos. Following this, many women have responded to Gabi Fresh's call and have embraced their body shapes, whatever they are. Thanks to this, the rise of selfies and the #Fatkini and #losehatenotweight hashtags, women are sharing their bikini bodies in a bold and beautiful new way.
"Social media allows for these women to congregate, interact with other," said Denee, blogger of Curvy Fashionista.
Tess Munster is one of the Instagram users who embrace their bodies. She recently shared a photo in a bikini and said: "Today I personally overcame my fears of bikinis that weren't high waisted. My tummy is an area that I'm still learning to love- even though I appreciate everything it has done for me."
Register for free to continue reading
Registration is a free and easy way to support our truly independent journalism
By registering, you will also enjoy limited access to Premium articles, exclusive newsletters, commenting, and virtual events with our leading journalists
Already have an account? sign in
Register for free to continue reading
Registration is a free and easy way to support our truly independent journalism
By registering, you will also enjoy limited access to Premium articles, exclusive newsletters, commenting, and virtual events with our leading journalists
Already have an account? sign in
Join our new commenting forum
Join thought-provoking conversations, follow other Independent readers and see their replies